Leee Black Childers
Jackie Curtis – Signed Photographic Print
The Vinyl Factory / The Society Club
SOLD OUT
Out of stock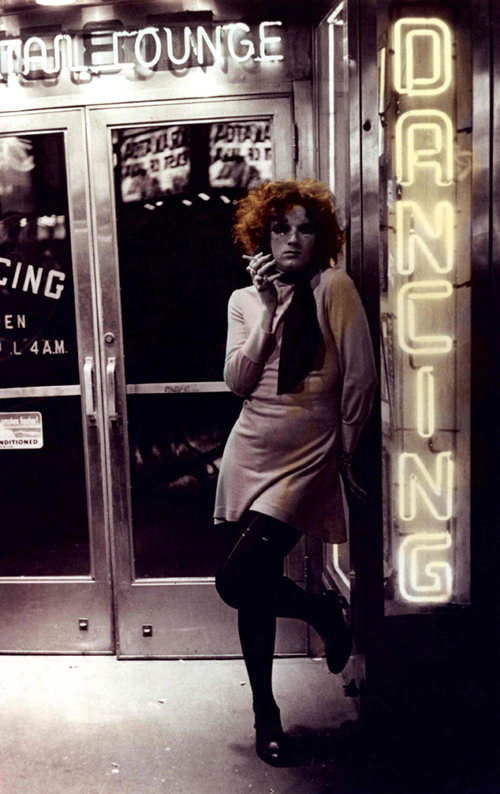 Available as a beautiful photographic print, this iconic image of Warhol 'Superstar' Jackie Curtis was taken by legendary snapper Leee Black Childers, and is showcased as part of his major new exhibition, 'Drag Queens, Rent Boys, Pick Pockets, Junkies, Rockstars and Punks' – taking place at The Vinyl Factory Chelsea this month. Limited edition of 25, hand signed and numbered by Leee.
The exhibition, and accompanying book, features over 30 iconic photographs of hugely influential '60s and '70s music and art legends – including David Bowie, Lou Reed, Patti Smith, Debbie Harry, Robert Mapplethorpe, Iggy Pop, The Sex Pistols, Andy Warhol and his infamous "Superstars" such as Jackie Curtis and Candy Darling.
Documenting magical, significant and unimaginable times, the exhibition takes place at The Vinyl Factory Chelsea from Thursday 6 December through to 23 December 2013. Entry is free.
From Andy Warhol's The Factory and Max's Kansas City to The Chelsea Hotel and The Anarchy Tour, Leee has been eye-witness to the musicians and artists that defined a generation and made a major impact on the generation that would follow. "Andy Warhol told me to find your spot, grab a chair and let them come to you," says Leee.
Limited Edition Photographic Print
* Jackie Curtis, New York, 1969
* 350mm x 270mm Lambada Print
* Limited edition of 25 copies worldwide
* Hand signed and numbered by Leee Black Childers
* For framing enquiries please call The Vinyl Factory Chelsea on 0207 589 0588 or email: [email protected] This limited edition photographic print is available to purchase now, exclusively from The Vinyl Factory.