Hisham Akira Bharoocha & patten
June 30th
THE VINYL FACTORY / STATION TO STATION
In stock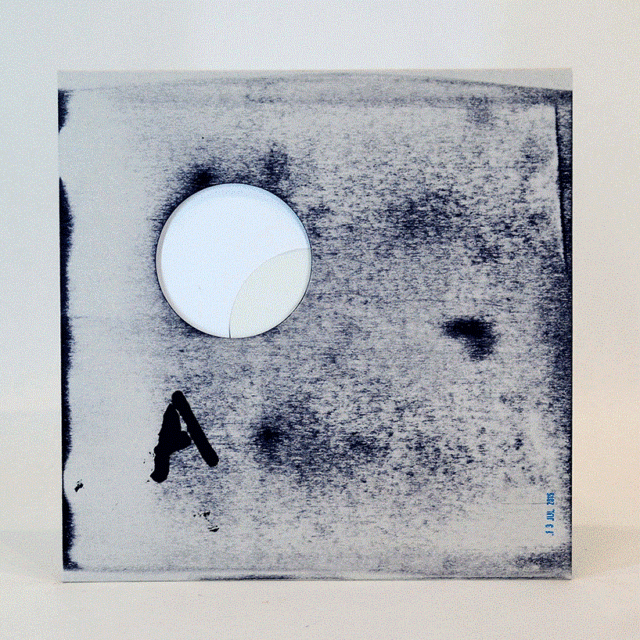 * Collaboration between Hisham Akira Bharoocha and patten.
* Recorded live as part of Doug Aitken's 'Station to Station'
* Manufactured on The Vinyl Factory Press
* Hand-crafted, mixed media artwork by Åbäke Studio (Åbäke, Vincent Humeau, Tilly Thompson, Alex Lunn and Emma Berit Smit).
* Mixed media used: Ink pads and woodglue mixed with sand.
* Music produced by Justin Stanley
* Limited Edition of 300
Hisham Akira Bharoocha is an artist currently based in New York. He concentrates on creating music, visual art, and photography. Hisham is well known in the underground music scene for being a founding member of the bands Lightning Bolt and Black Dice. After leaving Black Dice, he created Soft Circle, a solo project that allowed him a more personal exploration of his own musical interests.  Hisham recently collaborated with Doug Aitken on a sound piece performed at the MoMA, which led to this release at Station to Station.
patten is an undefined exploratory project currently operating from London.  After numerous ultra-limited CDRs on Kaleidoscope and the first official LP, GLAQJO XAACSSO via boutique UK label No Pain In Pop, patten signed to seminal electronic institution Warp, with the EP EOLIAN INSTATE and album ESTOILE NAIANT following soon after.  Touring with intense live AV shows across Europe, North America and Japan over 2014,  the project continues to splinter out in all directions through the high hit-rate imprint Kaleidoscope (Sculpture, Karen Gwyer, Yearning Kru, Orphan, ALAK…), lysergic cross-format collaborations with visual artist Jane Eastlight, and the immersive club night series 555-5555.
The Vinyl Factory has partnered American multi-media artist Doug Aitken and the Barbican to bring his acclaimed 'Station to Station: A 30 Day Happening' to the UK for a month-long, building-wide, art intervention, from Saturday 27 June – Sunday 26 July.
For the duration of the event, which features residencies, installations, live performances, workshops, screenings and more, The Vinyl Factory has created The Vinyl Factory Recording Studio to provide a space for musicians and artists to experiment and improvise and has installed The Vinyl Factory Press on-site to manufacture these recordings into vinyl editions.
Tracklist:
A1. Six
A2. Industrial
A3. Punk
A4. Water
A5. Ambient #1
A6. Somni
A7. L
B1. One take