GUNTER MULLER
LIVE AT WHITE CUBE
THE VINYL FACTORY
In stock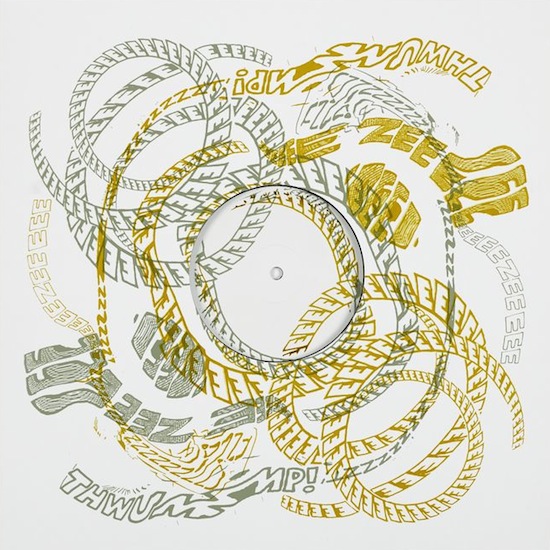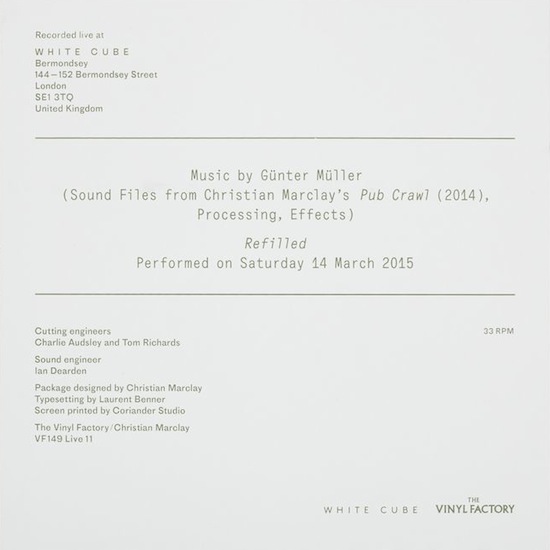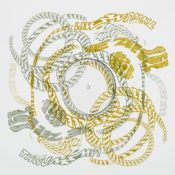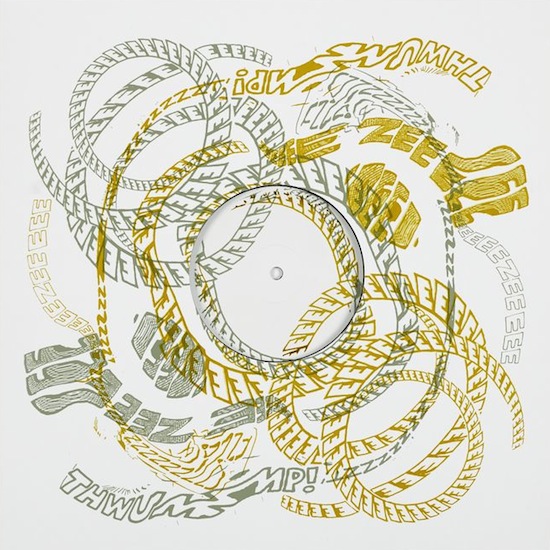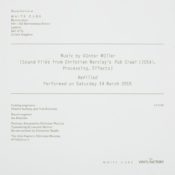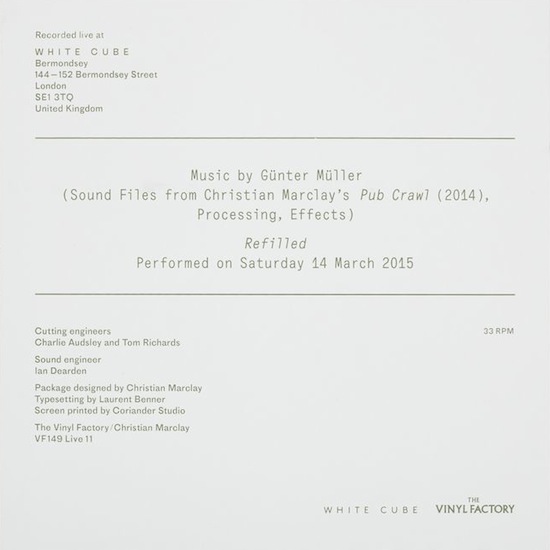 * Live performances from Gunter Muller
* Recorded live at White Cube on Saturday 14th March
* Sleeve artwork by Christian Marclay
* Screen printing by Coriander Studio
* Hand pressed on The Vinyl Factory Press
* Limited edition of 500
In collaboration between Christian Marclay and the London Sinfonietta, some of the world's most renowned contemporary musicians have been invited to stage performances, including new compositions and live improvisation sessions inside the White Cube. Each performance over the course of the exhibition has been recorded, pressed and screen-printed live inside the gallery.
Biography:
Originally a drummer in various Jazz ensembles, Müller grew interested in free improvisation and began utilizing various extended techniques. He used contact microphones to amplify his drum set, and has incorporated various electronic effects, sometimes using an iPid or MiniDisc recorder to loop or otherwise process his performances. Increasingly since about 2000 Müller has emphasized electronics, sometimes entirely forgoing percussion. Critic Brian Olewnick describes him as "one of the most fascinating collaborators in contemporary improvised music tending to create subtly modulated sounds of an almost palliative nature; often with an elastically liquid rhythmic sense.
Exhibition Details:
Christian Marclay
28 January – 12 April 2015
White Cube, 144-152 Bermondsey Street, London, SE1 3TQ.