IAIN FORSYTH & JANE POLLARD WITH WARREN ELLIS
Paradise Lost?
THE VINYL FACTORY / STATION TO STATION
In stock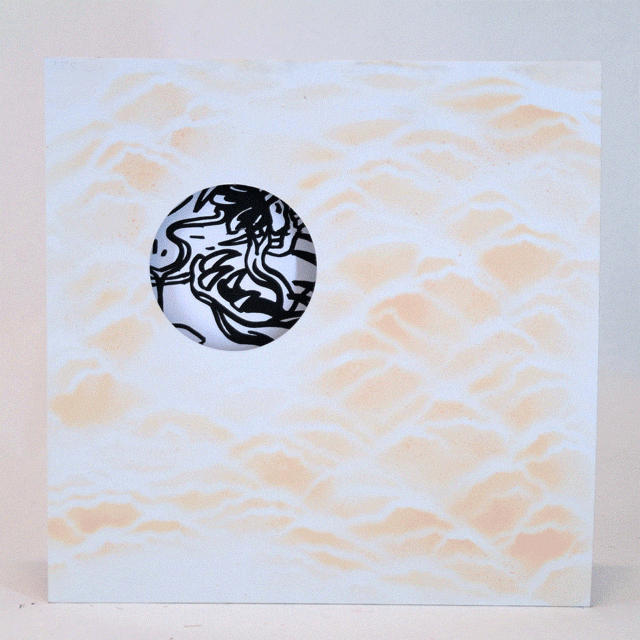 *Recorded live as part of Doug Aitken's 'Station to Station' at the Barbican centre, 2015
*Manufactured on The Vinyl Factory Press at Barbican
*Hand-crafted spray-painted artwork by Åbäke, Vincent Humeau, Tilly Thompson, Emma Berit Smit and Jonas Meier.
*Music produced by Justin Stanley
*Limited Edition of 300
*Release date: 24/08/15
'Paradise Lost?' is the first art project by award winning duo, Forsyth & Pollard after releasing their debut feature '20,000 Days on Earth'. It is a bold contemporary take on John Milton's Paradise Lost. The piece will use the indoor conservatory, labyrinthian corridors and basement boiler rooms of the Barbican Centre in London to create a utopia/dystopia.
In the spirit of 'Station to Station' Doug Aitken's 30 day happening the film is being filmed and edited throughout the exhibition and finally screened and exhibited on the final day, Sunday 26th July.
Forsyth and Pollard have also created scores with Jason Pierce (Spiritualized) for Sydney Opera House and have given Ben Drew, aka Plan B, his acting debut in Walking After Acconci.
Their work has been collected by many museums and institutions worldwide including the Tate Gallery as Forsyth & Pollard initially became known for pioneering the use of re-enactment within contemporary visual art.
For the duration of the event, which featured residencies, installations, live performances, workshops, screenings and more, The Vinyl Factory created The Vinyl Factory Recording Studio to provide a space for musicians and artists to experiment and improvise and has installed The Vinyl Factory Press on-site to manufacture these recordings into vinyl editions.