DURAN DURAN
Duran Duran Paper Gods Boxset
THE VINYL FACTORY
SOLD OUT
Out of stock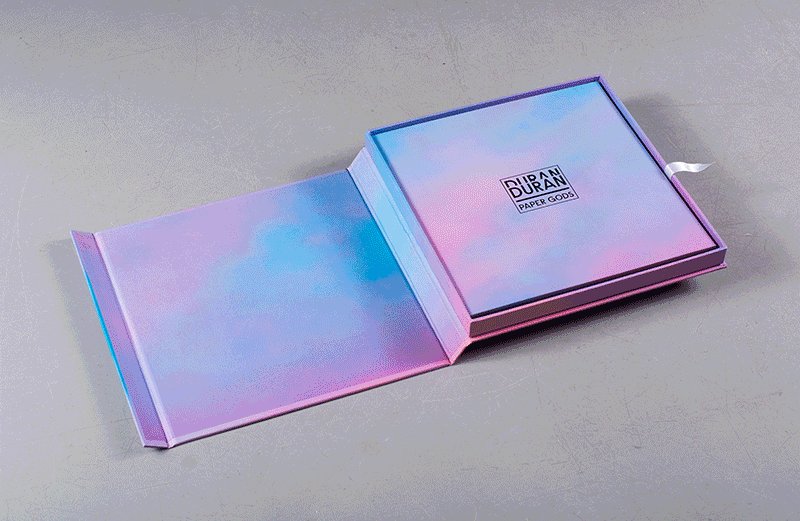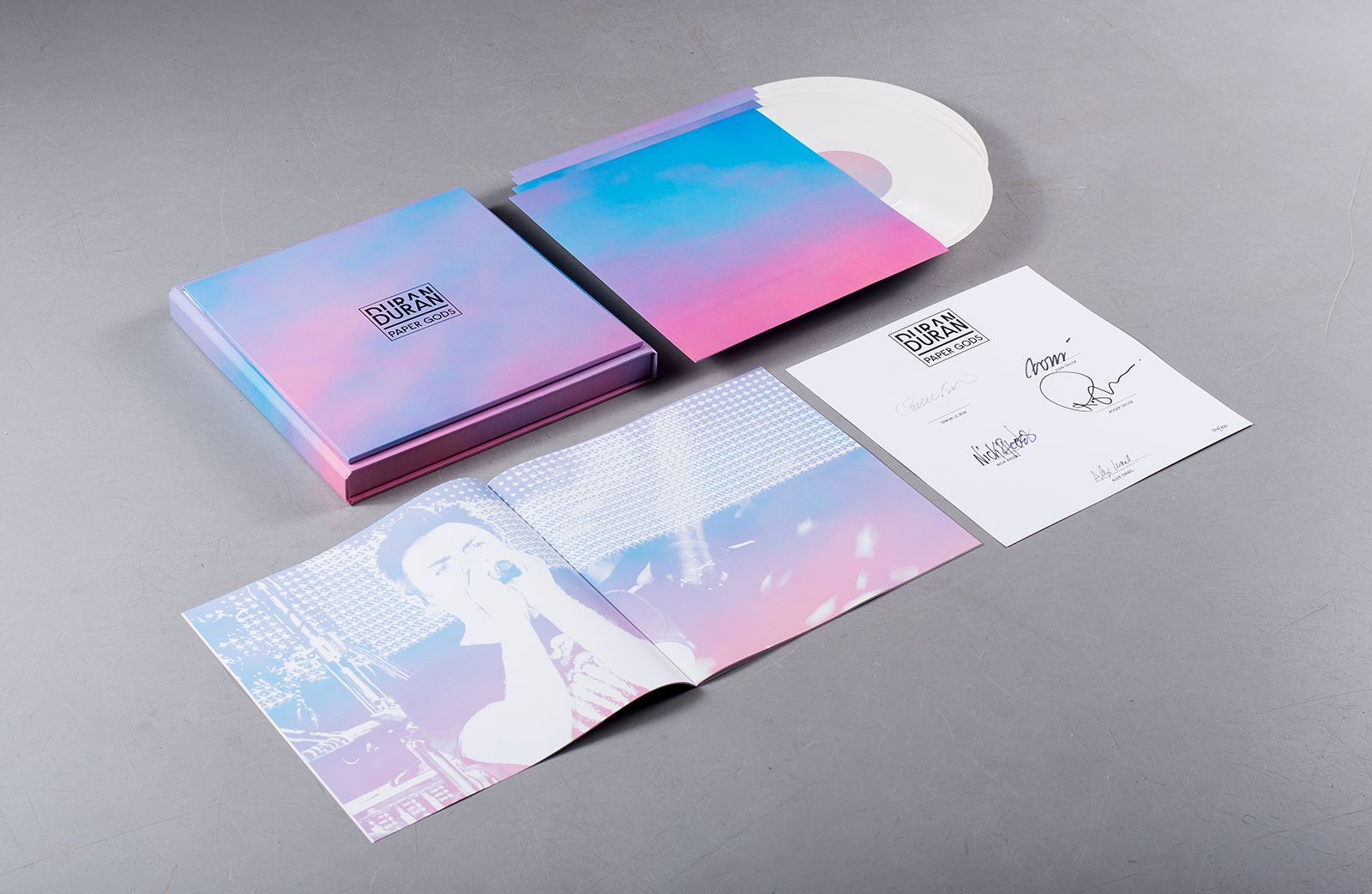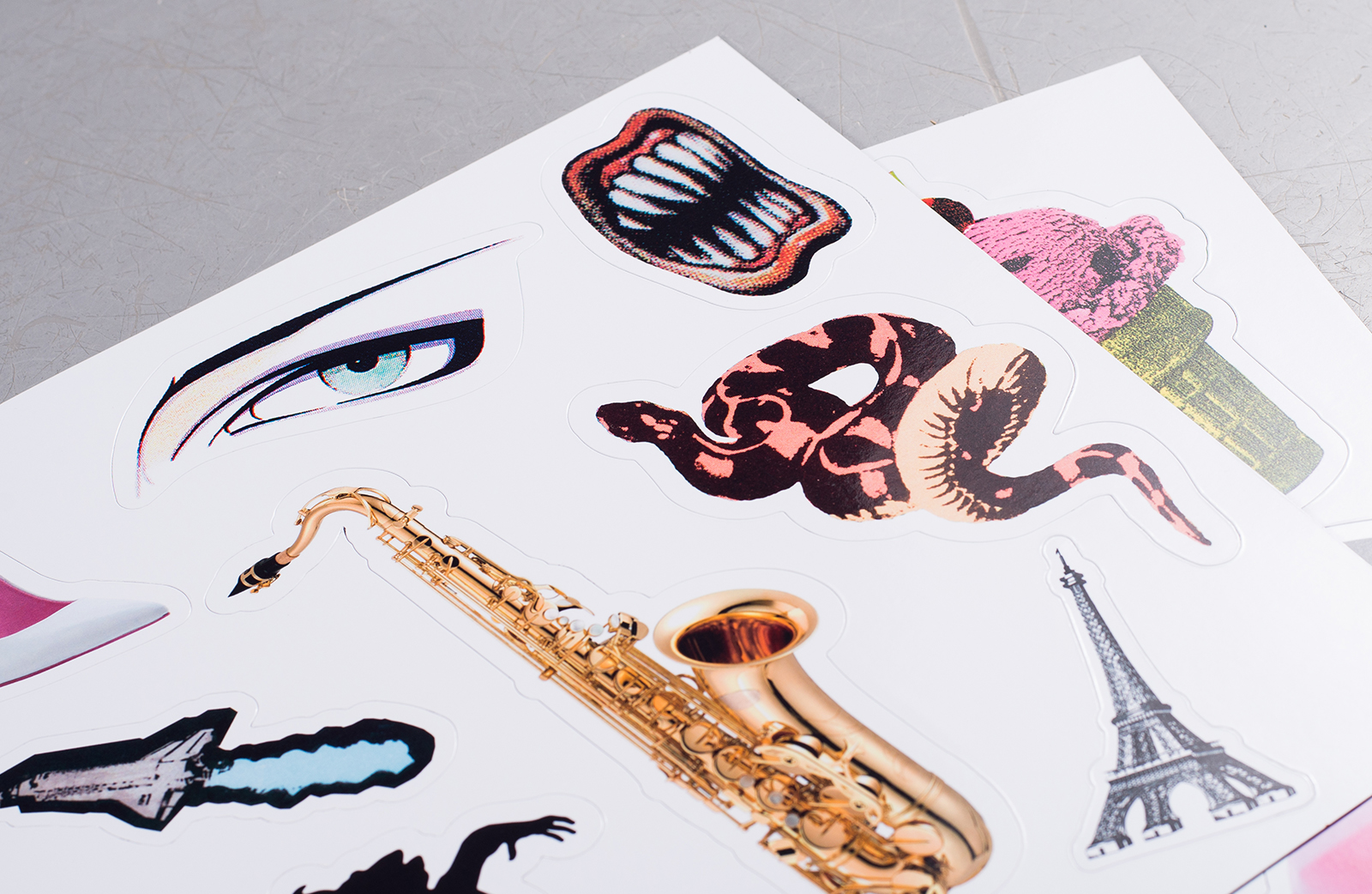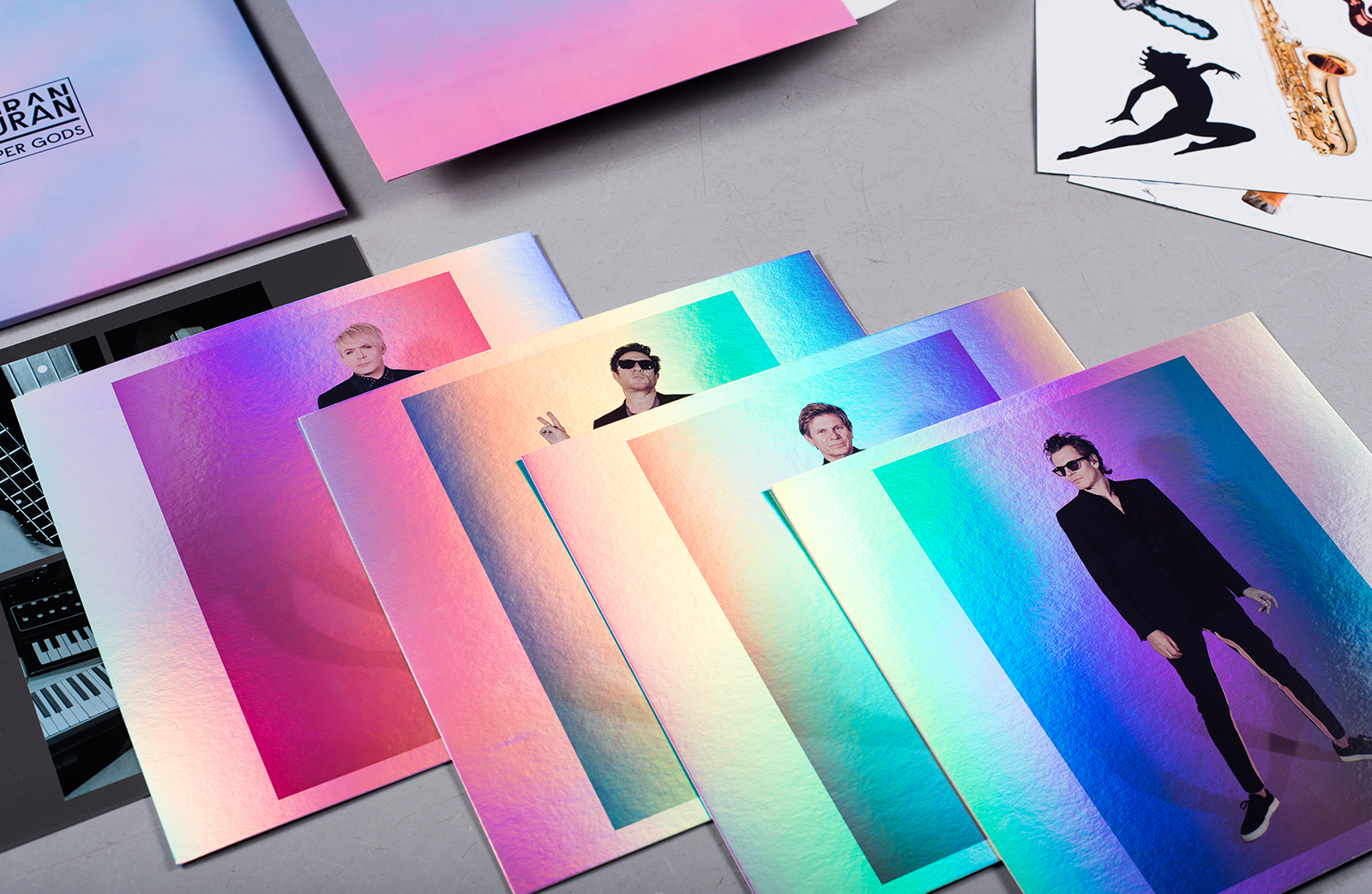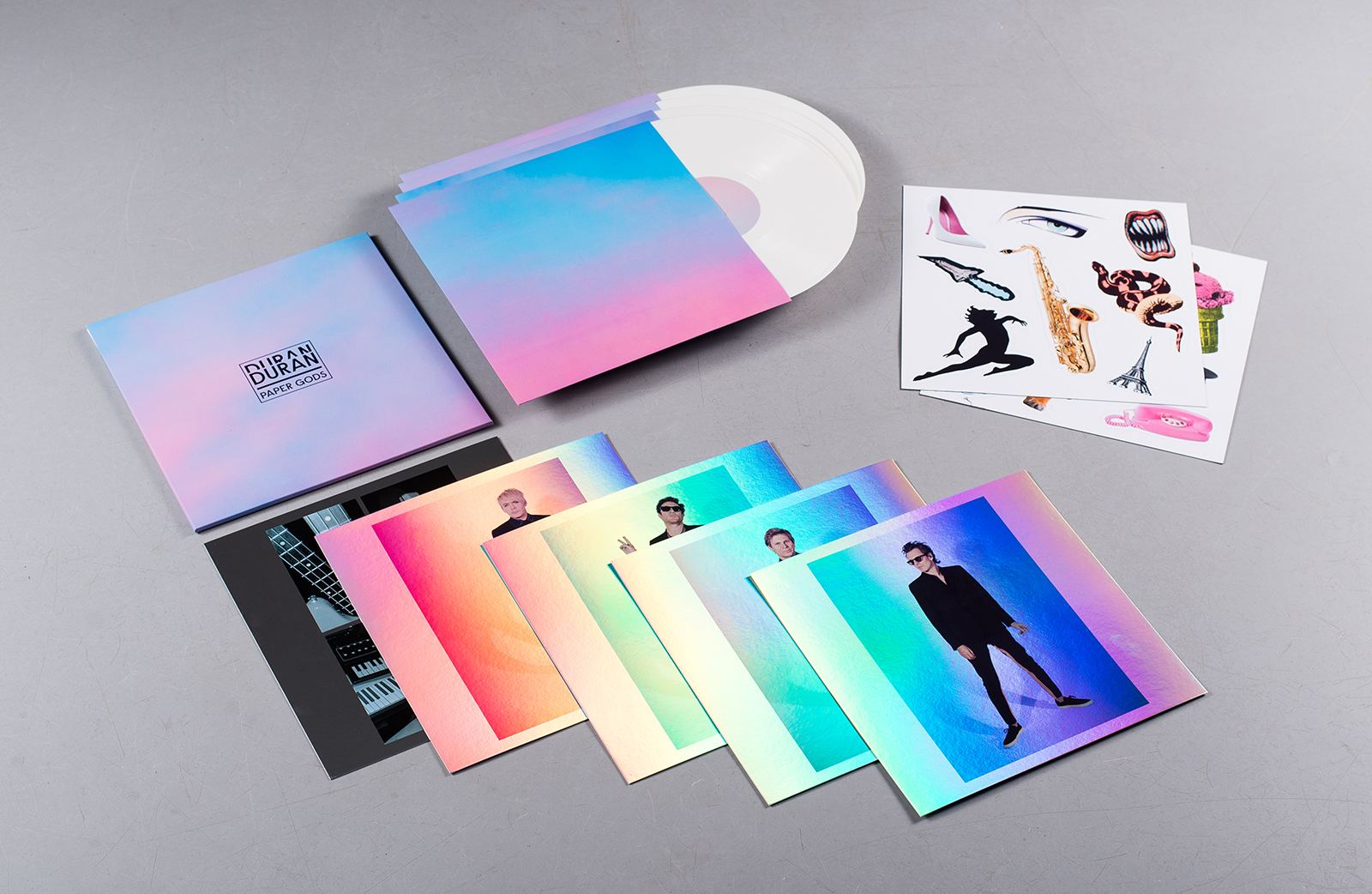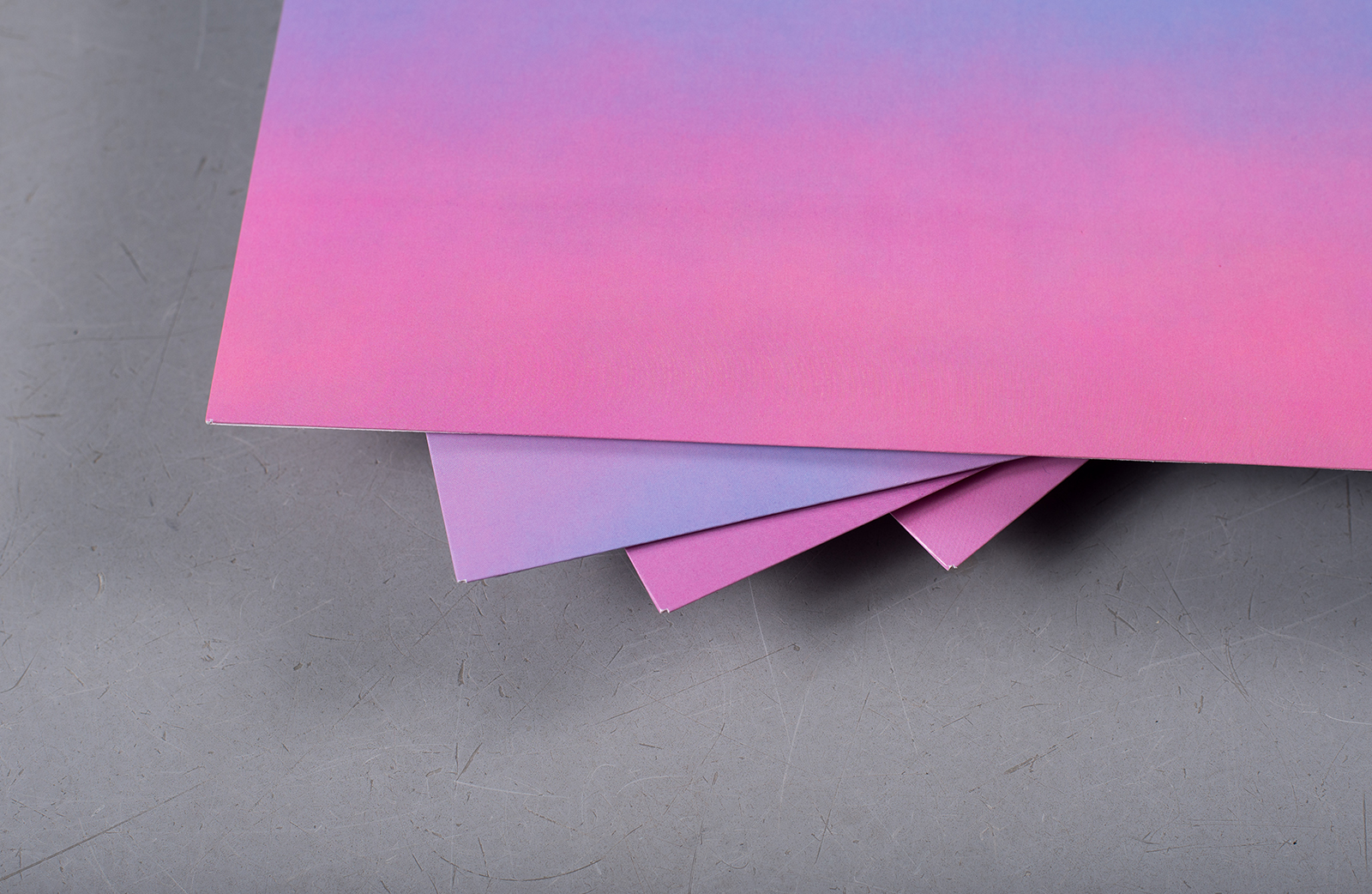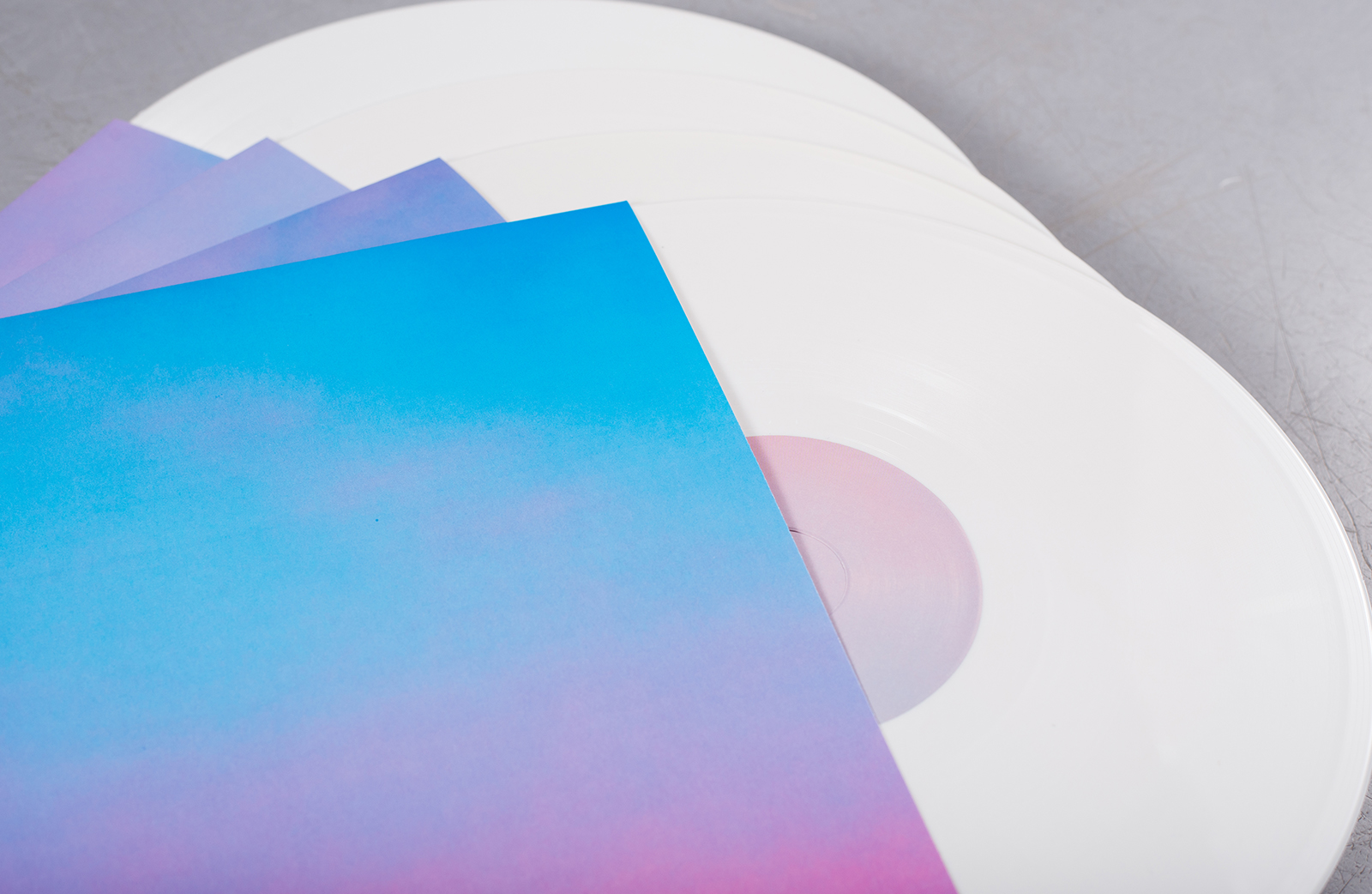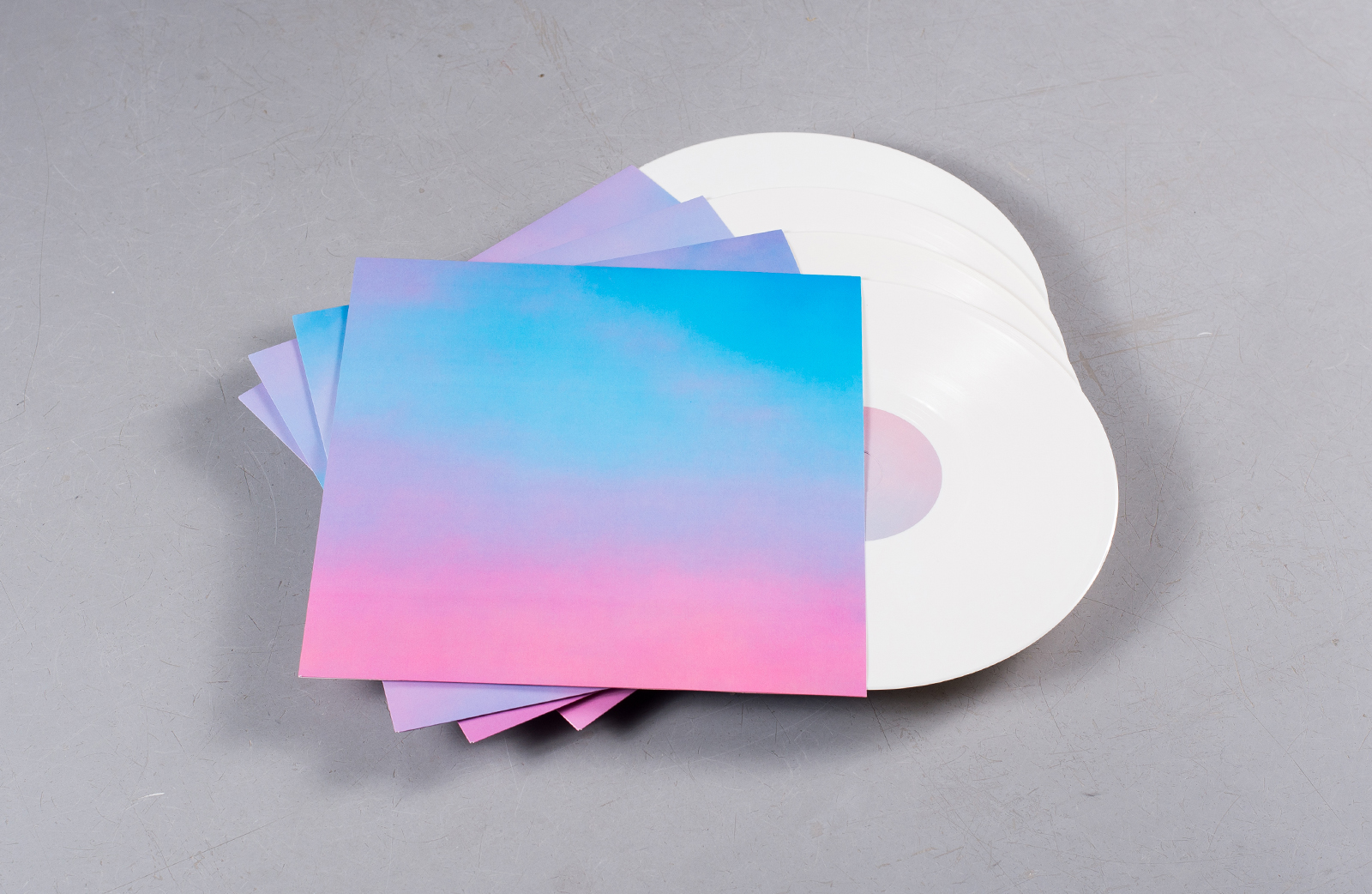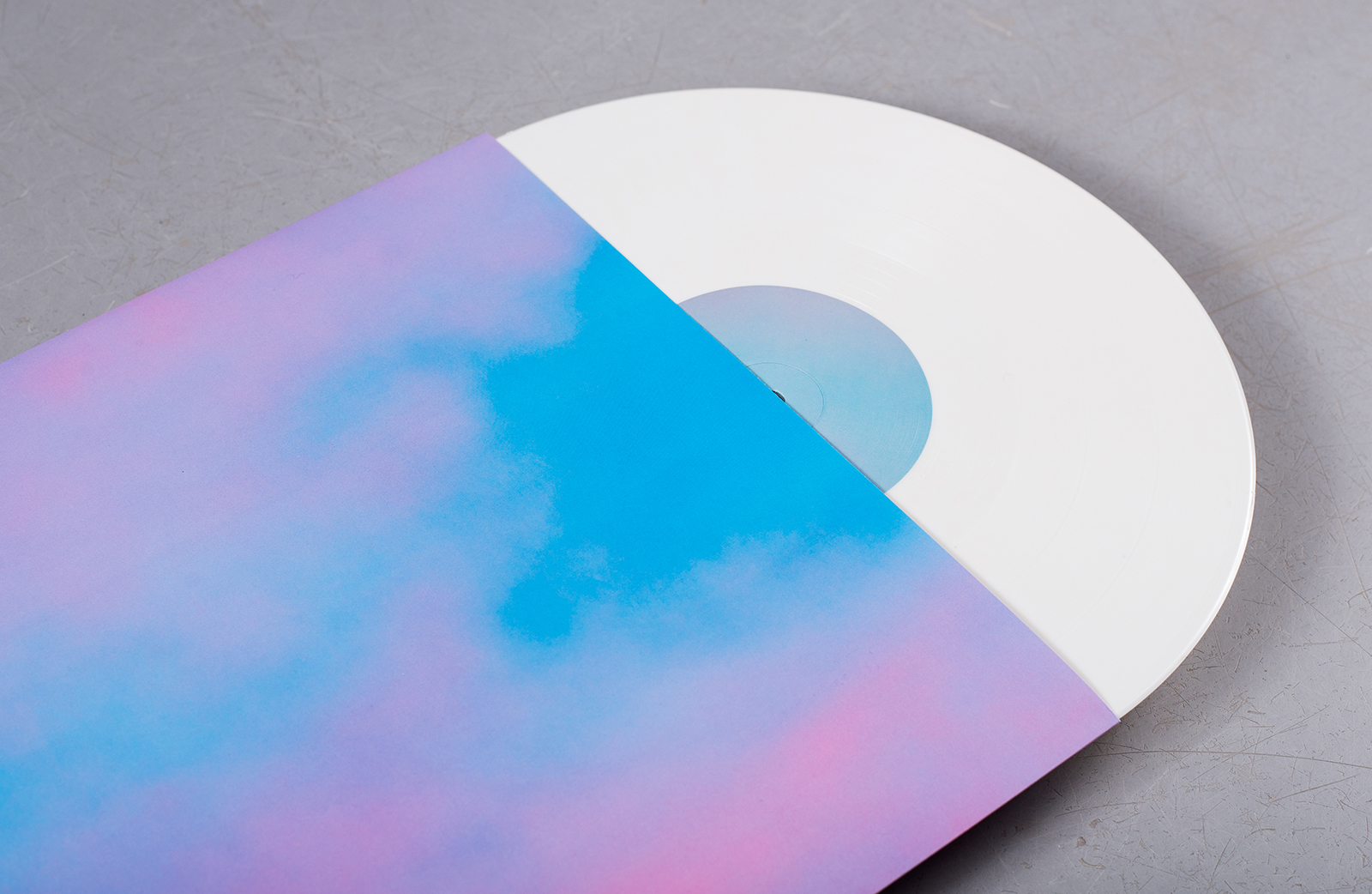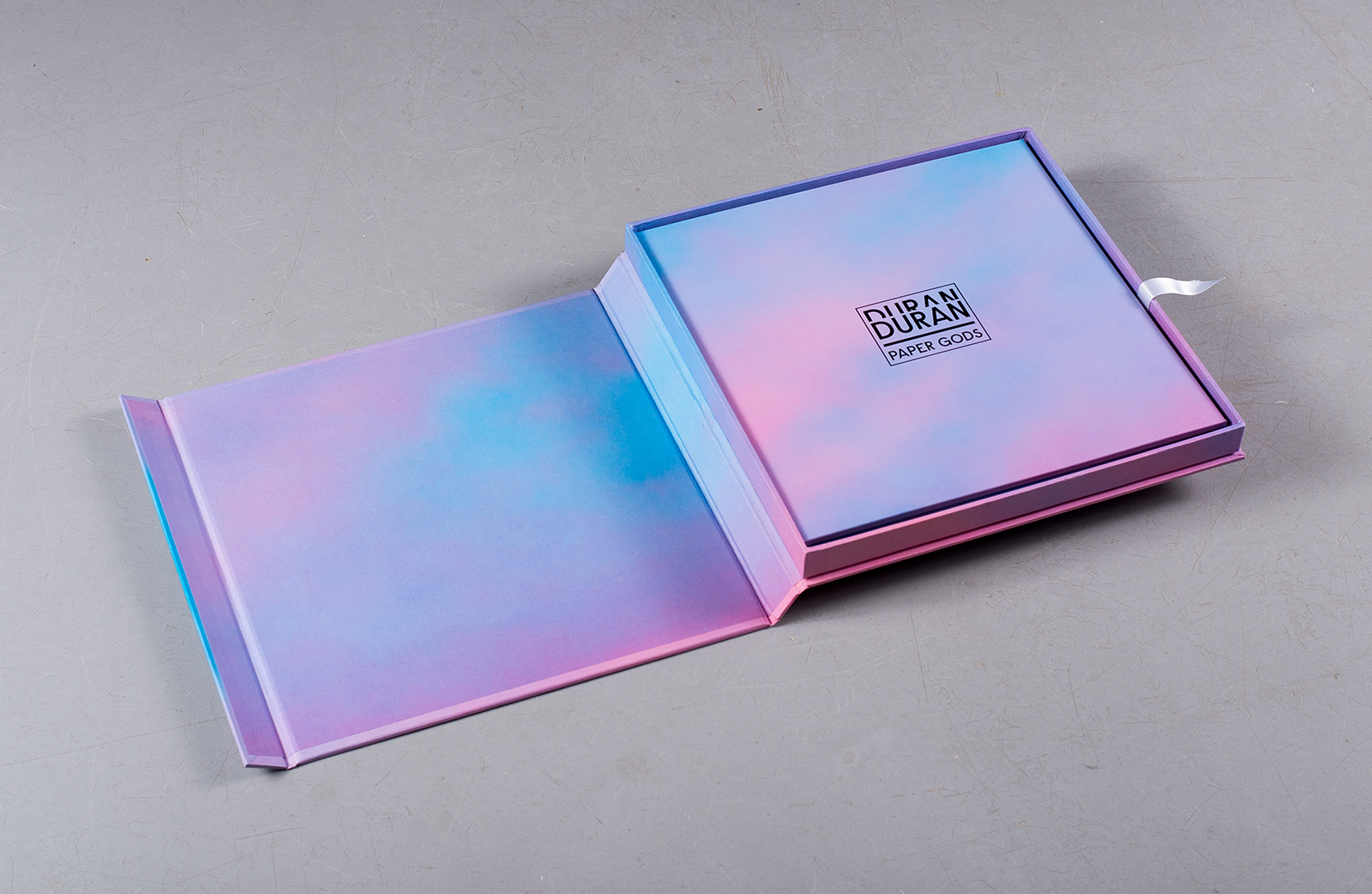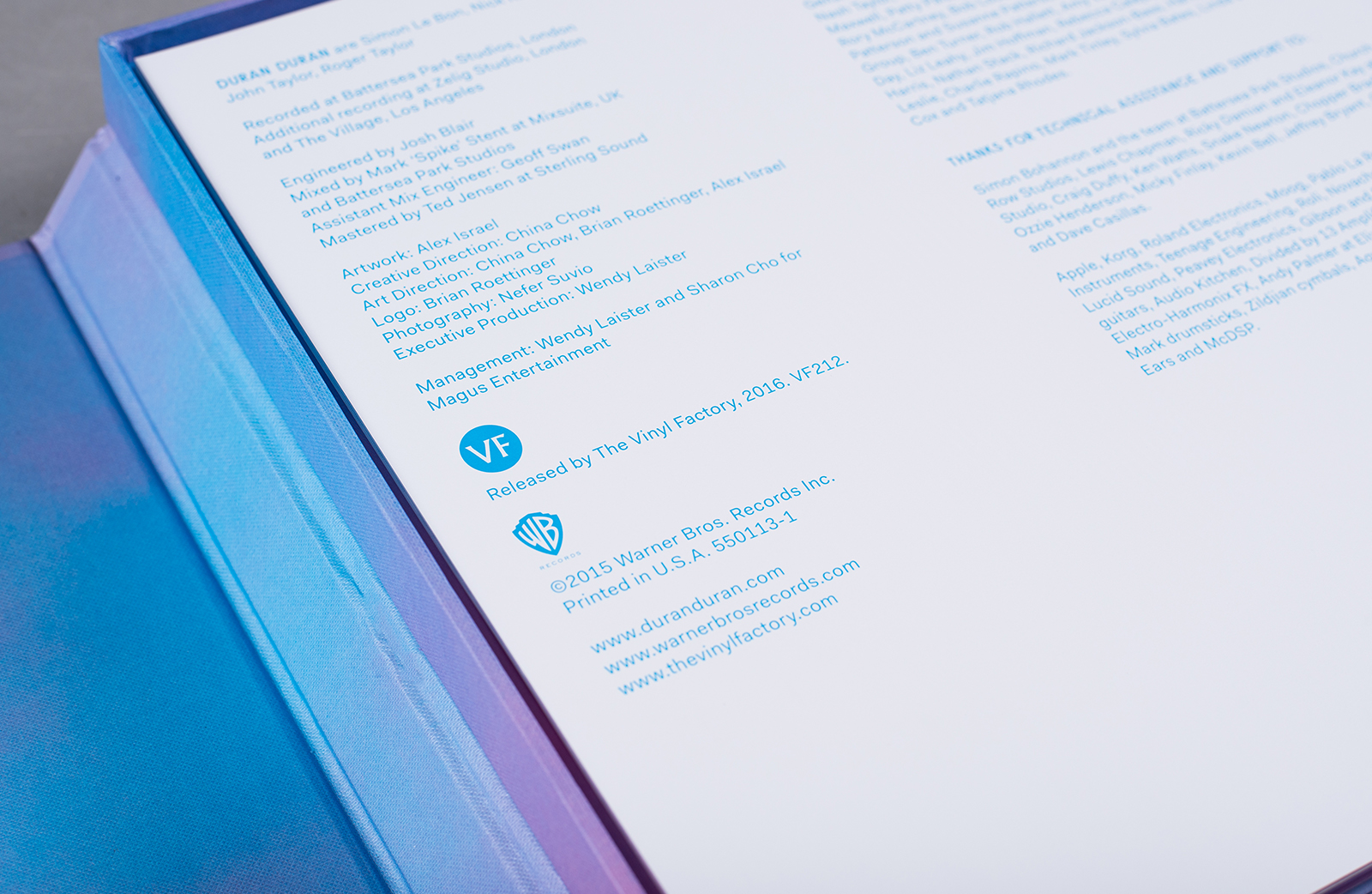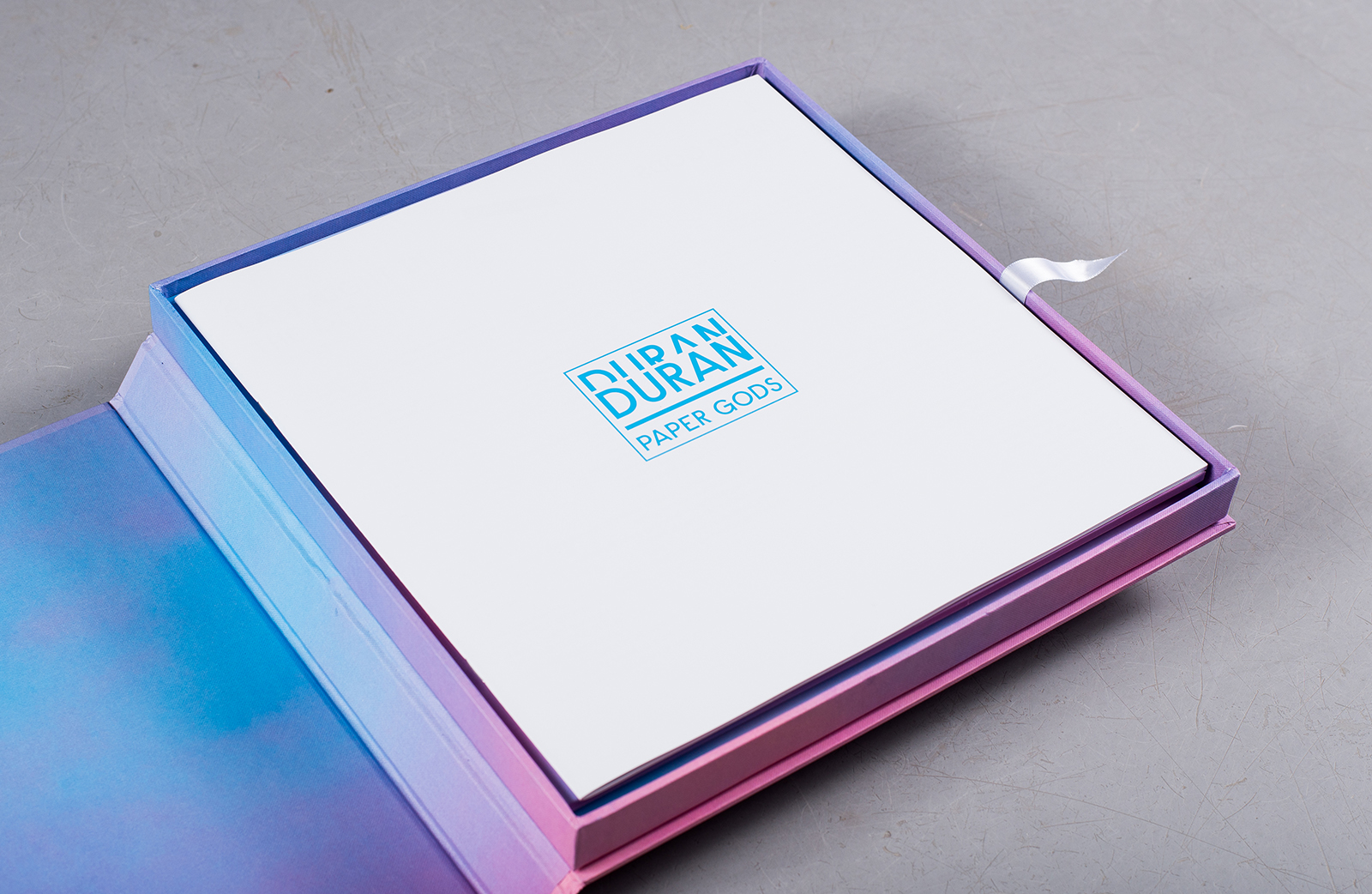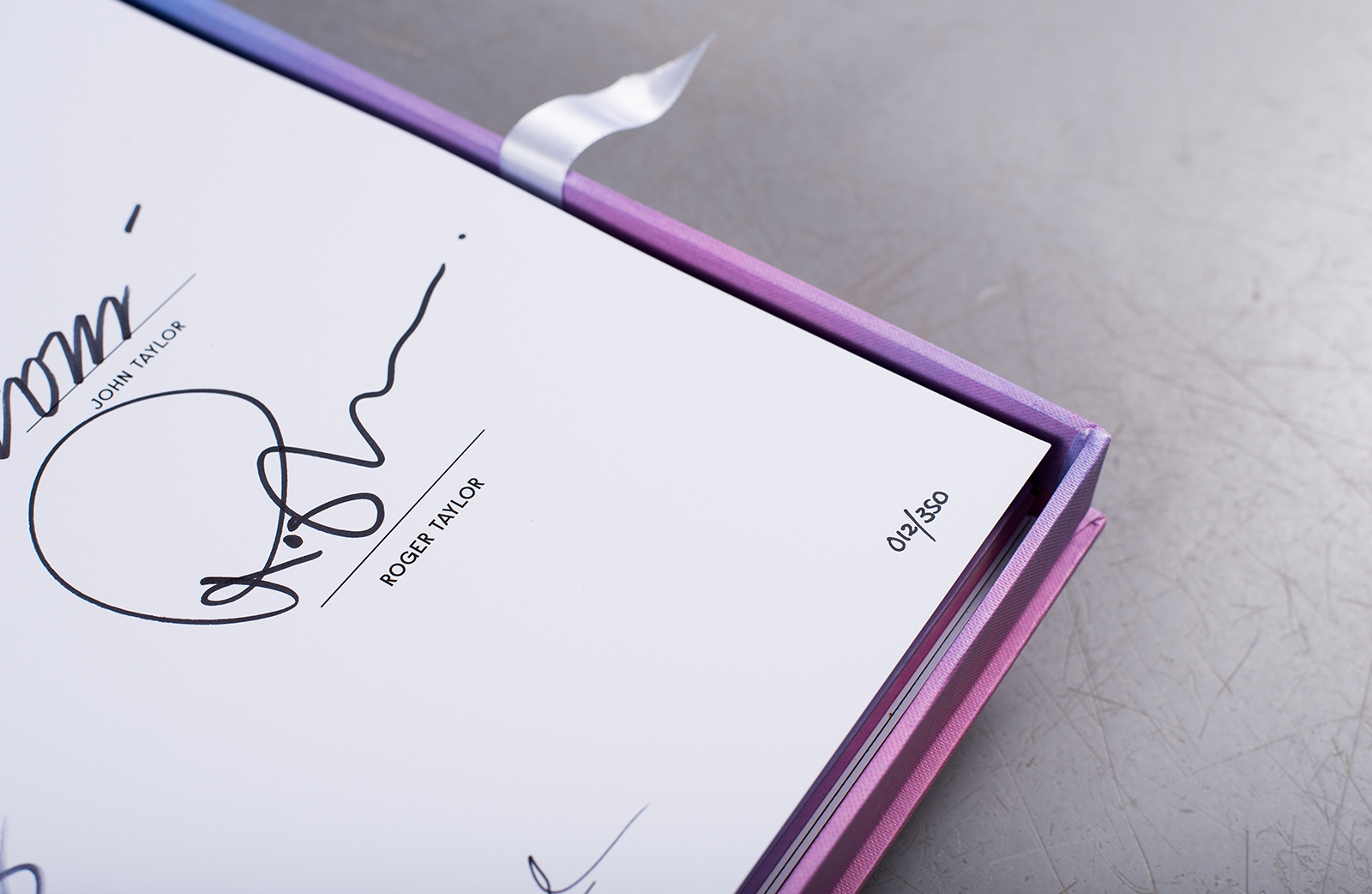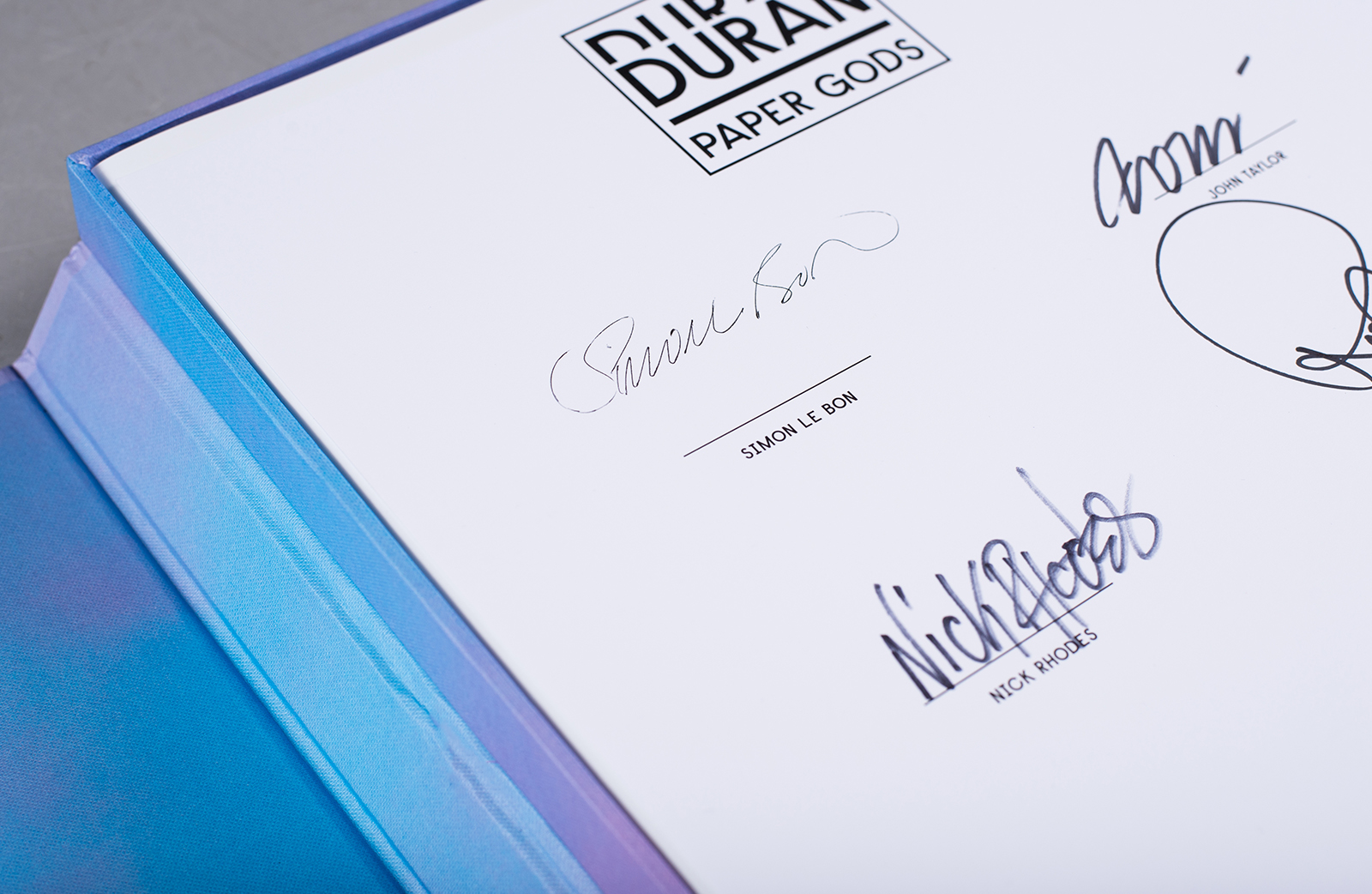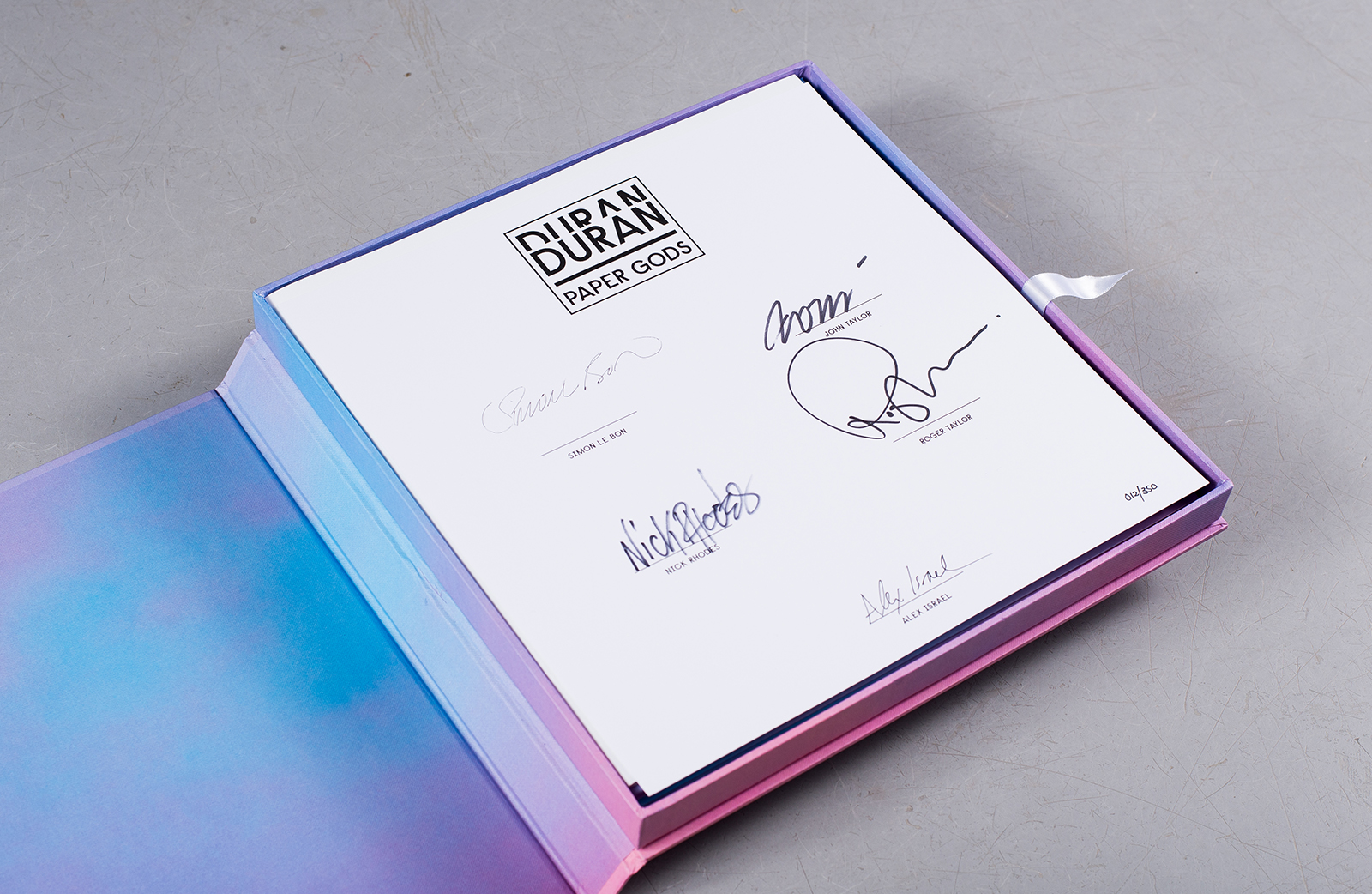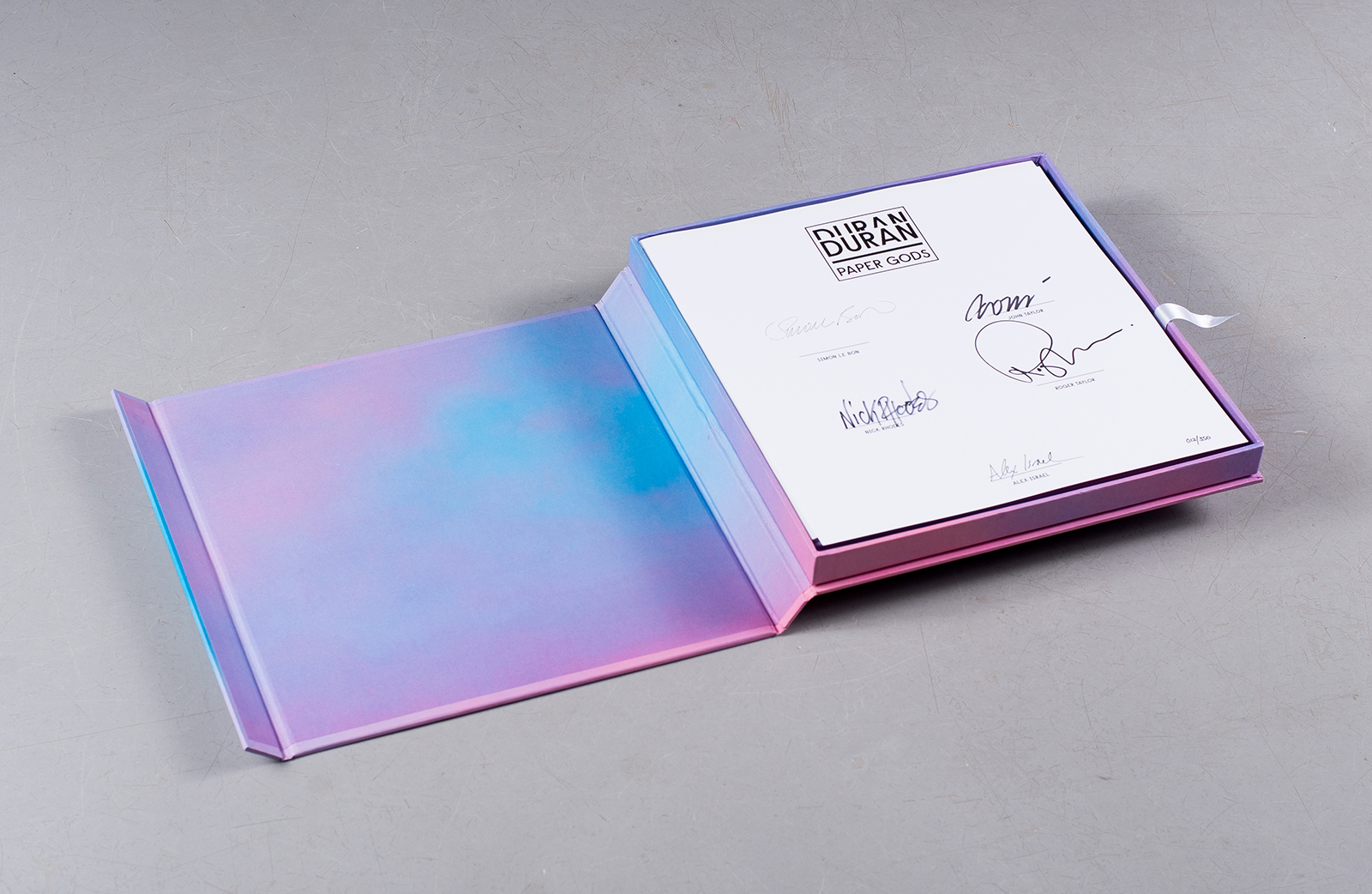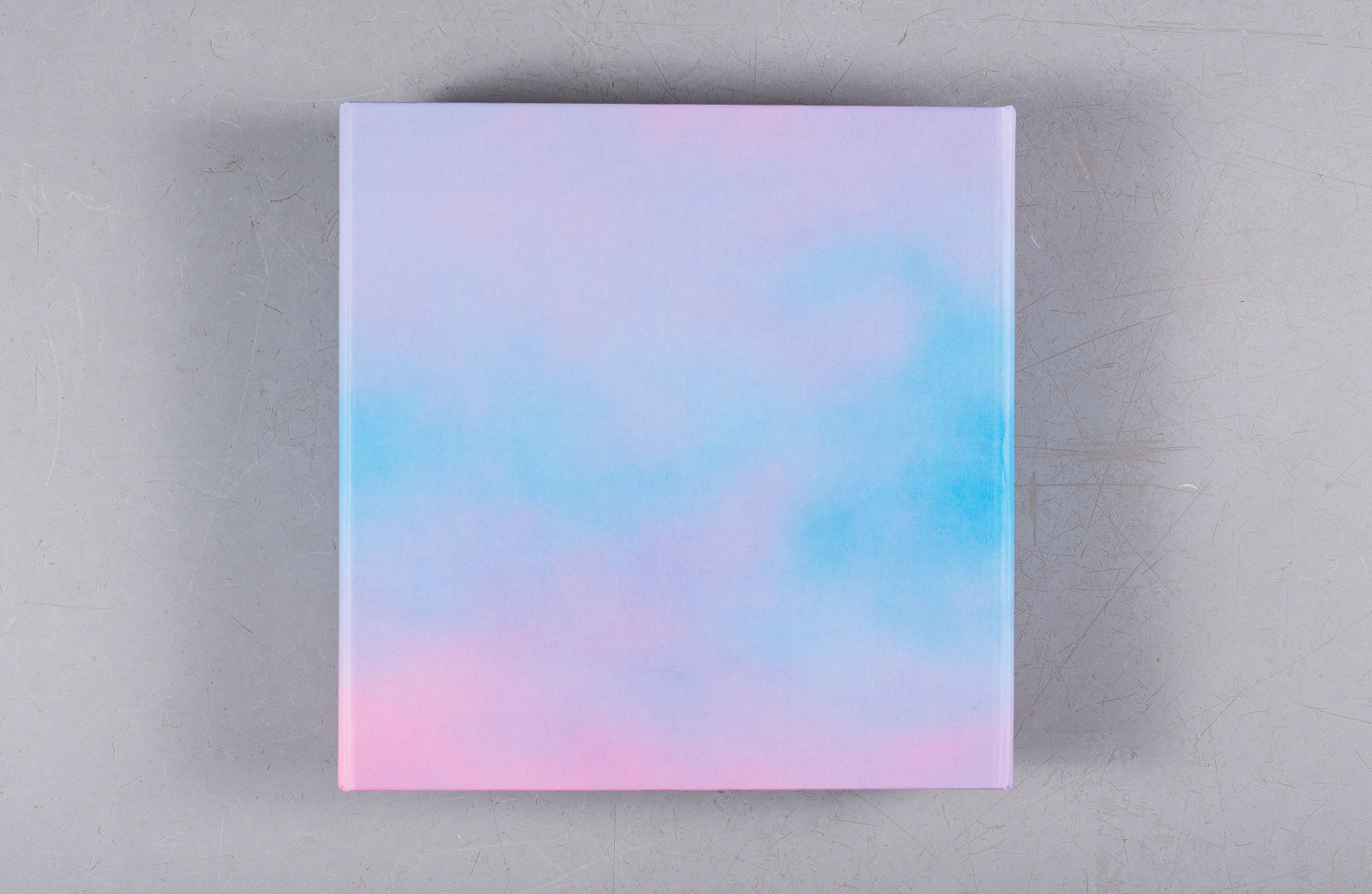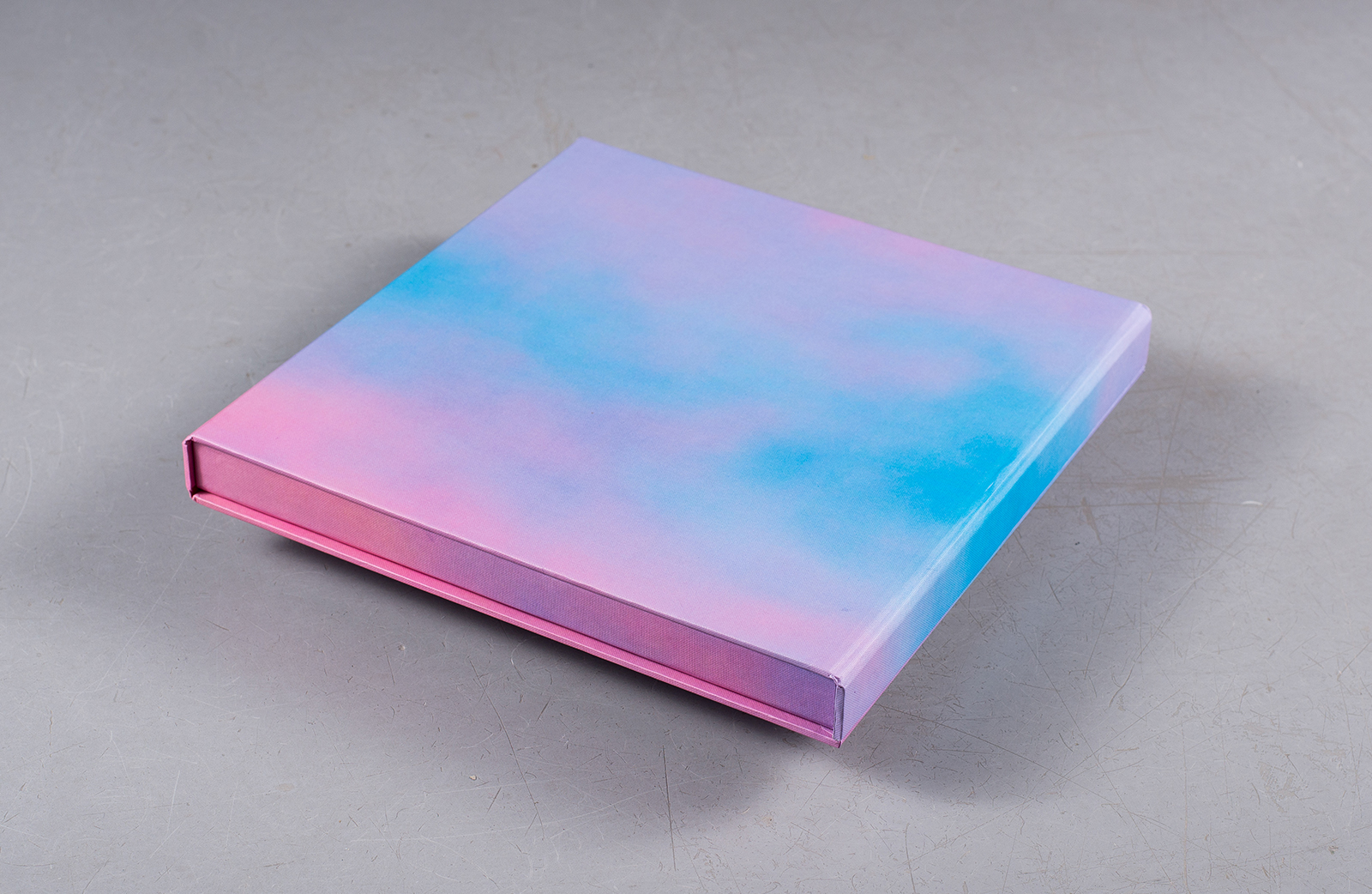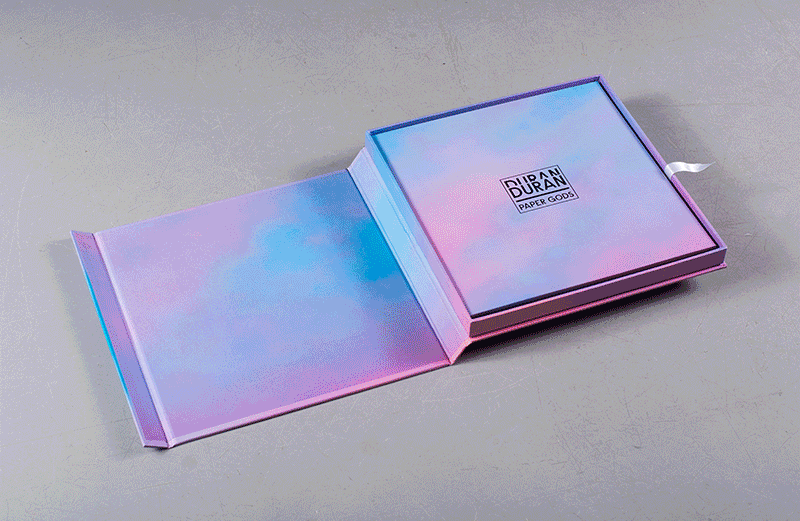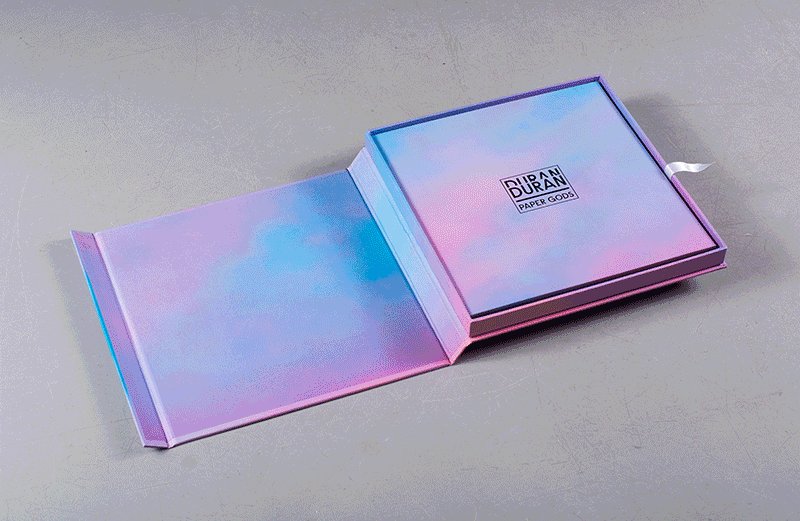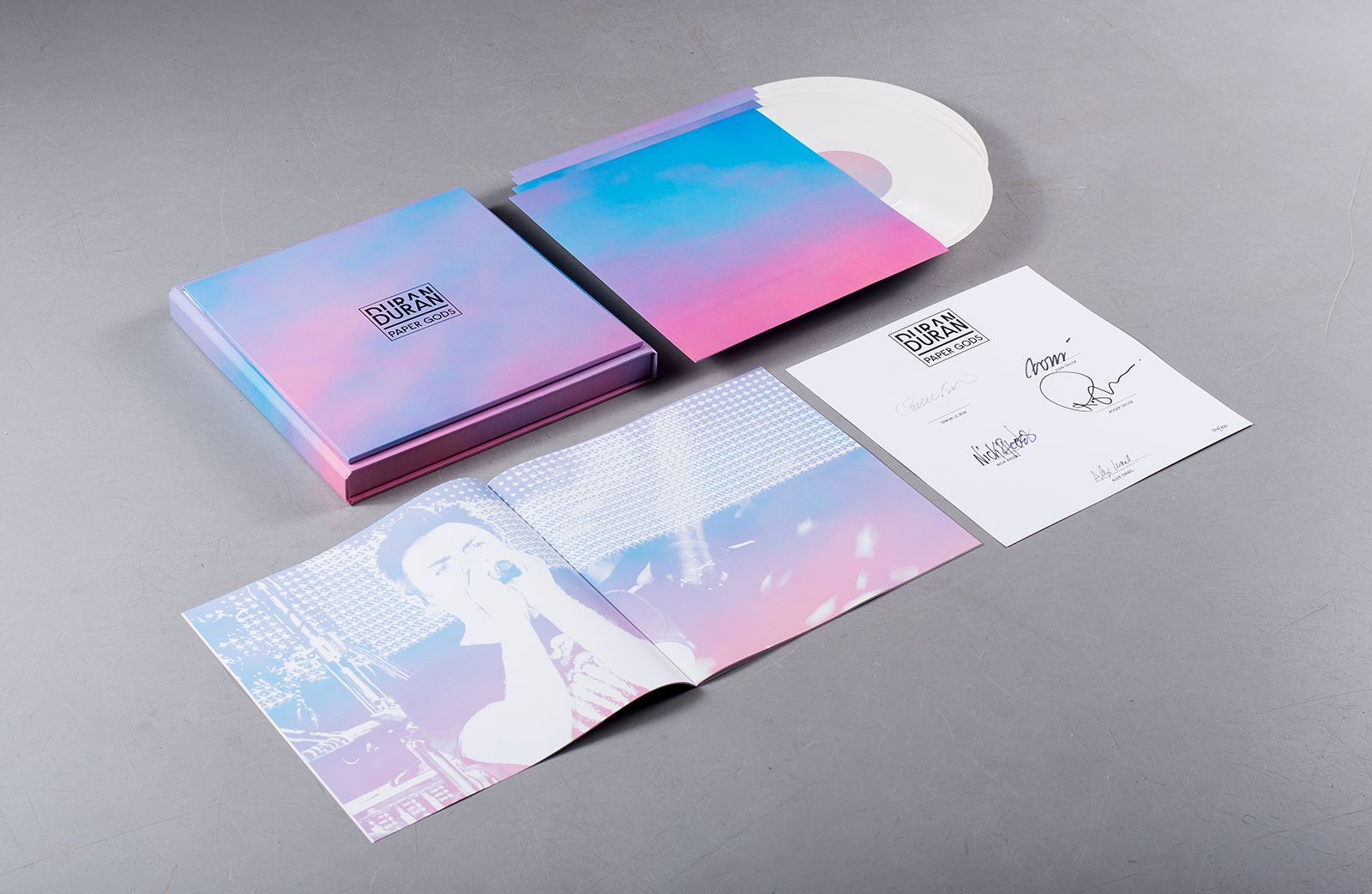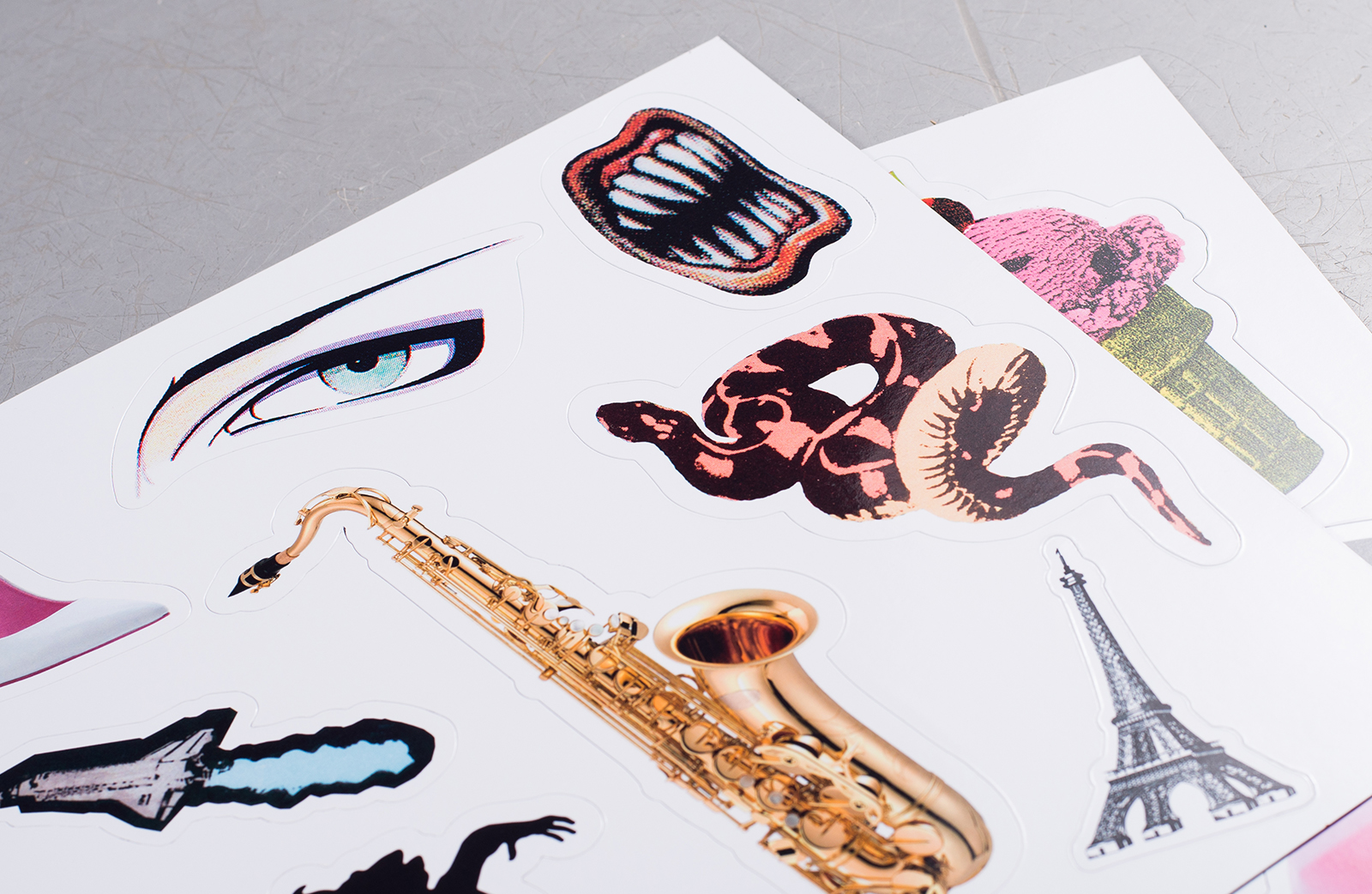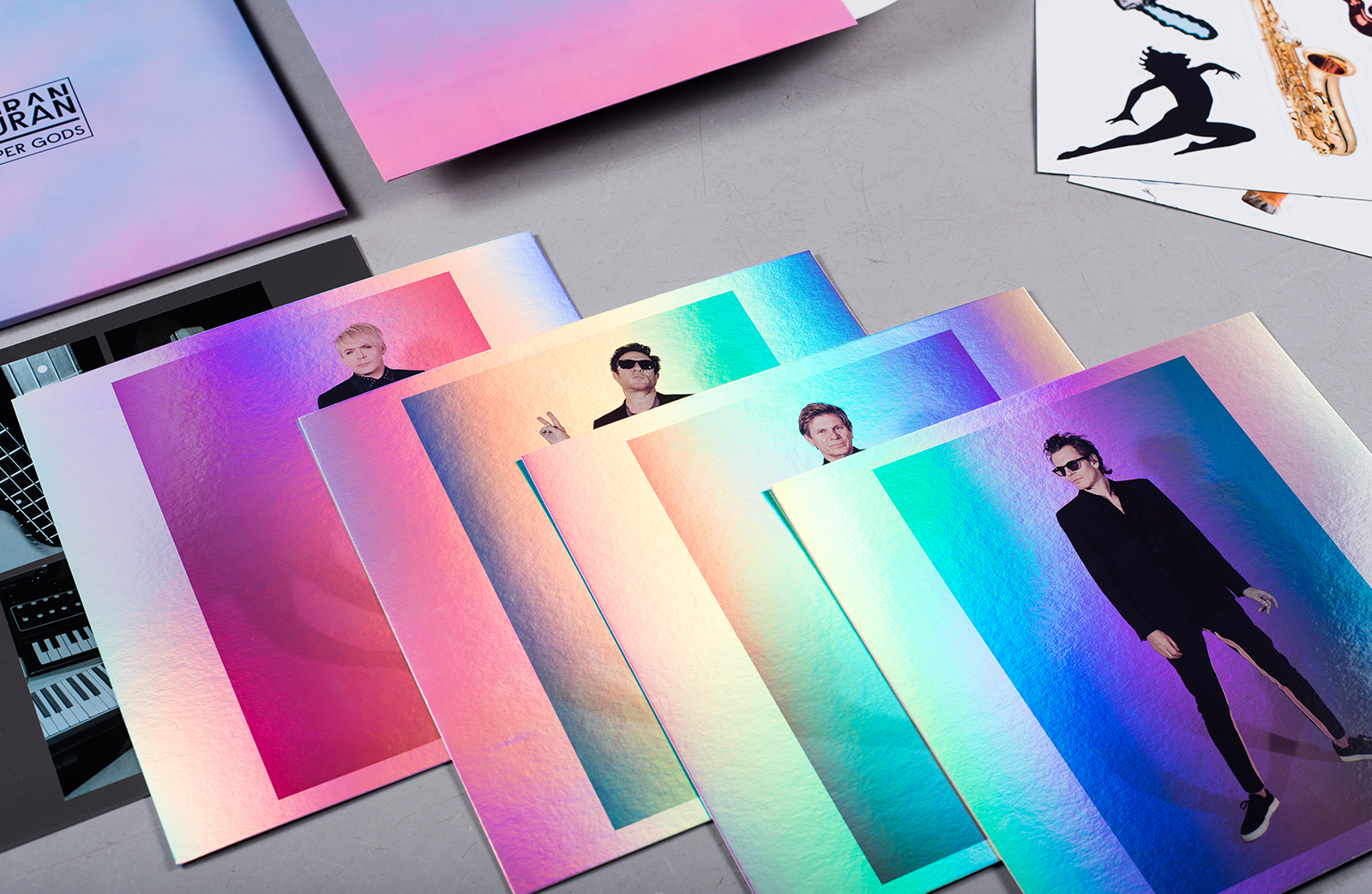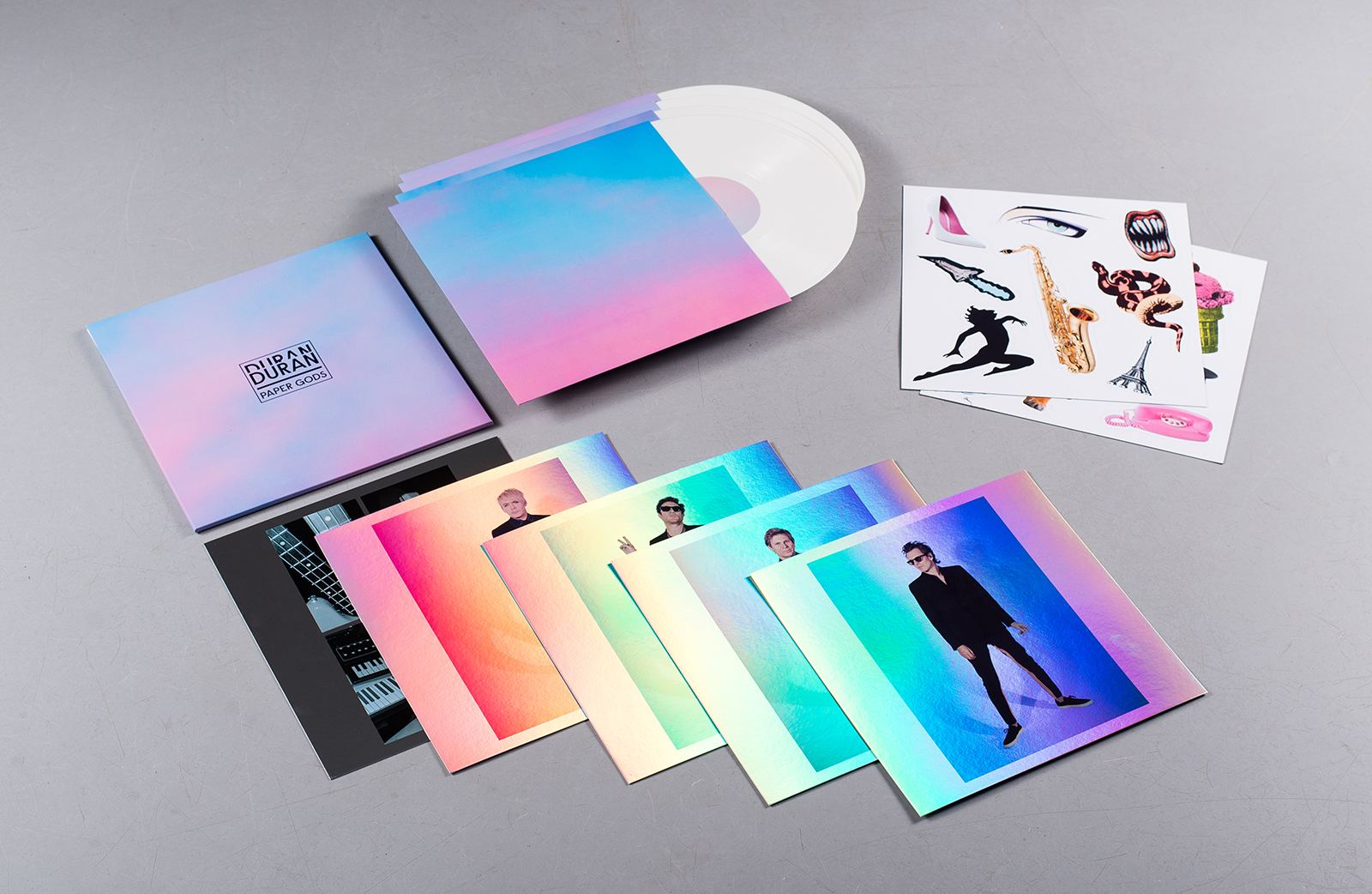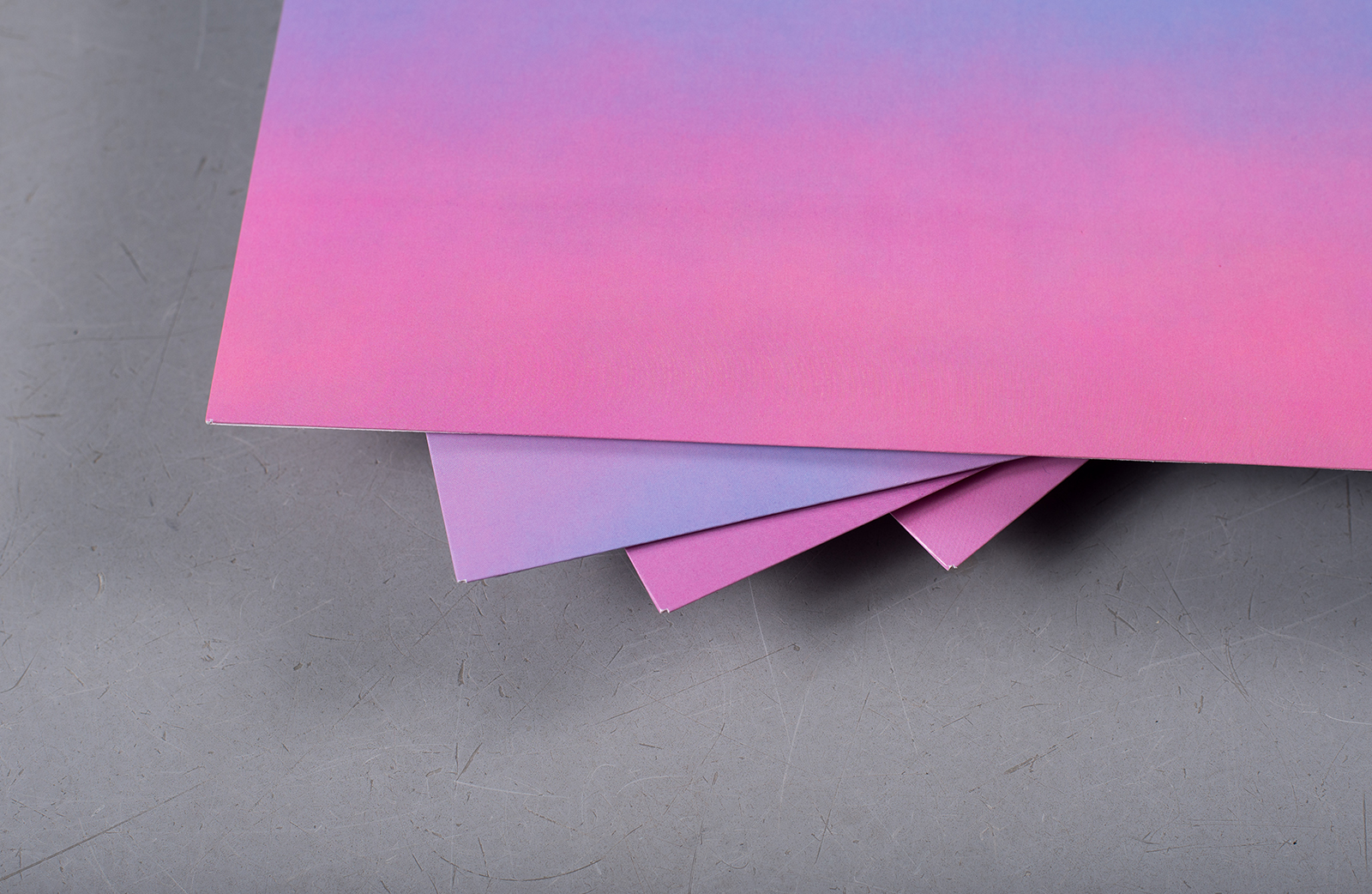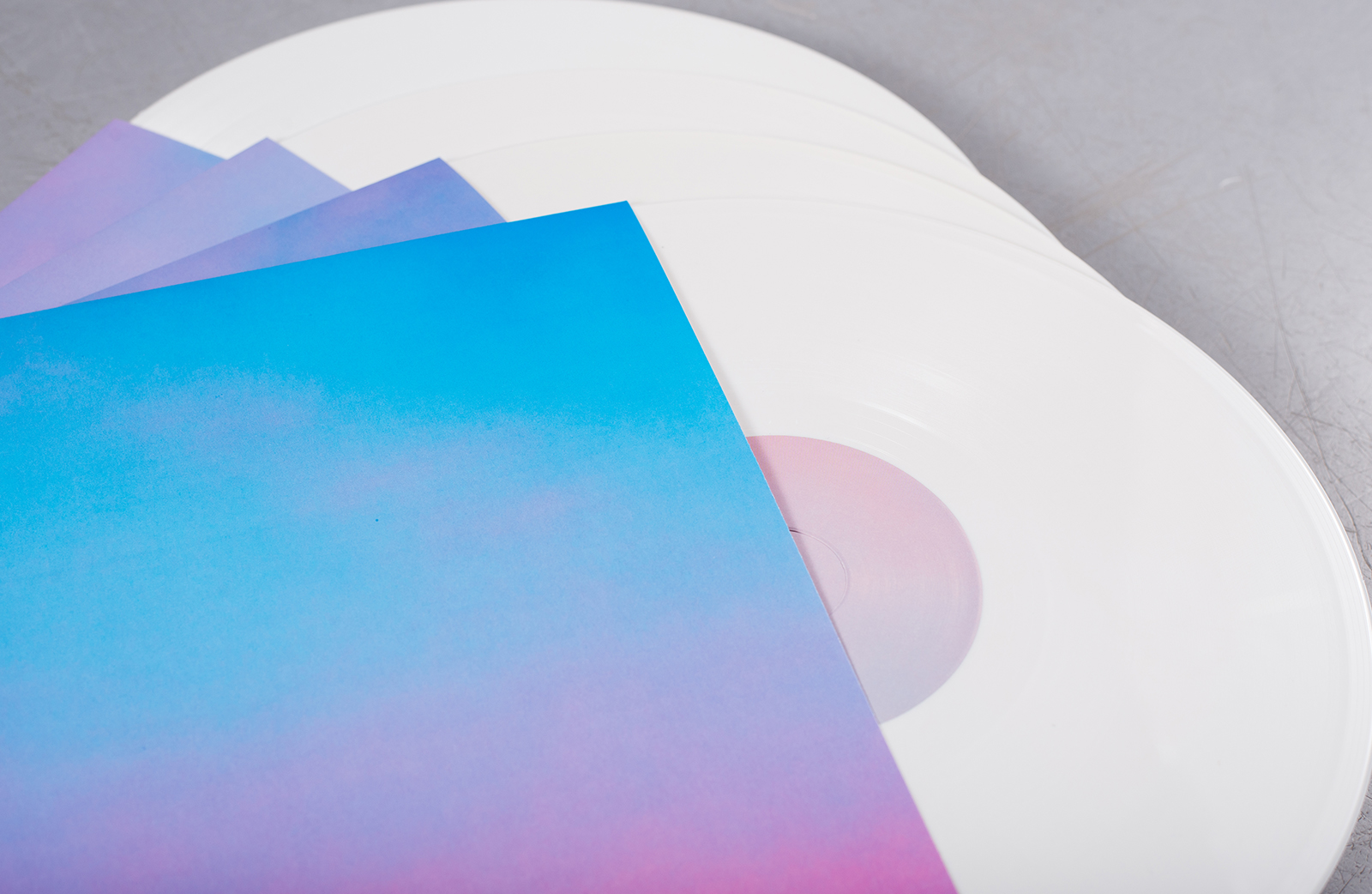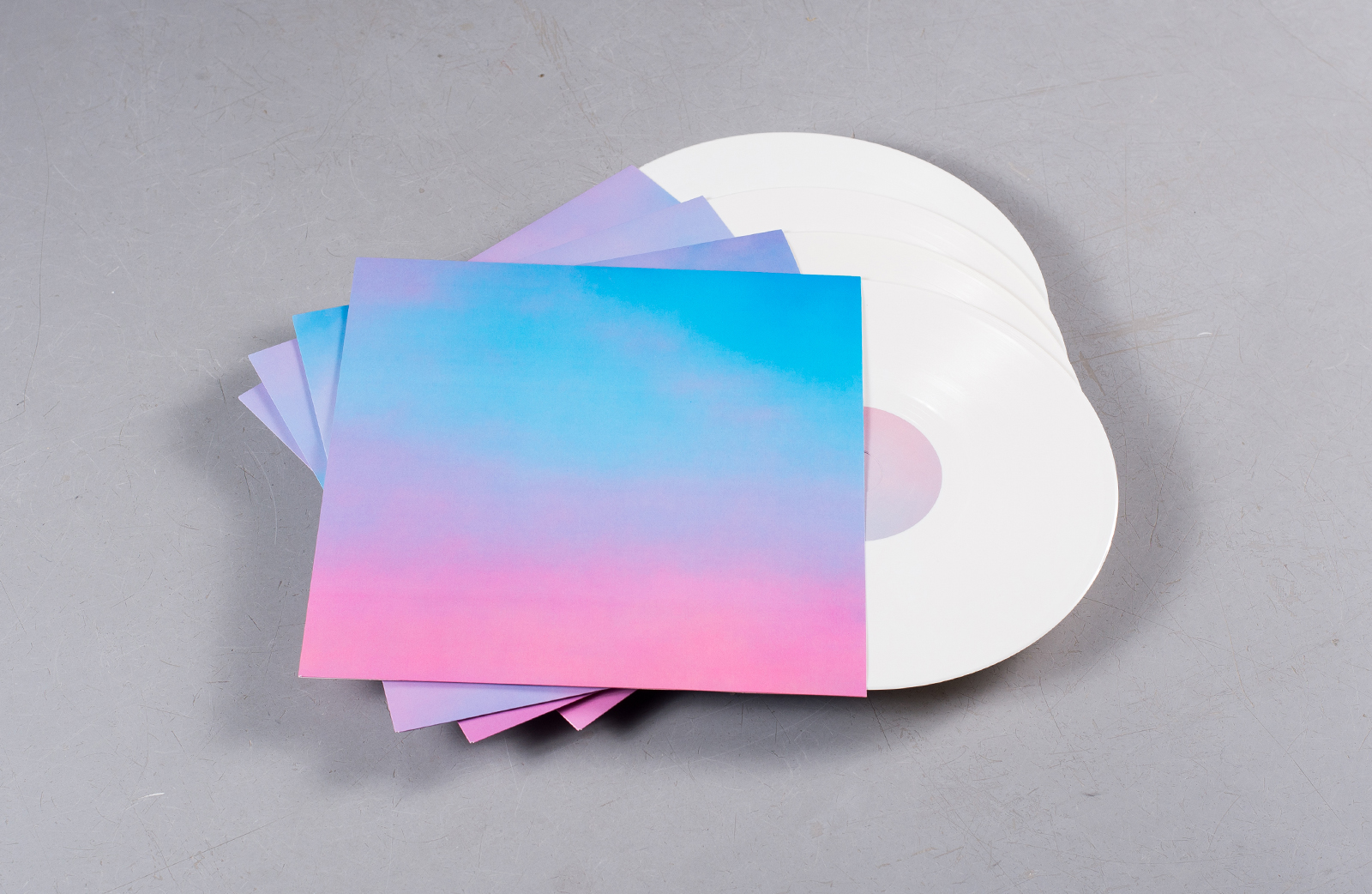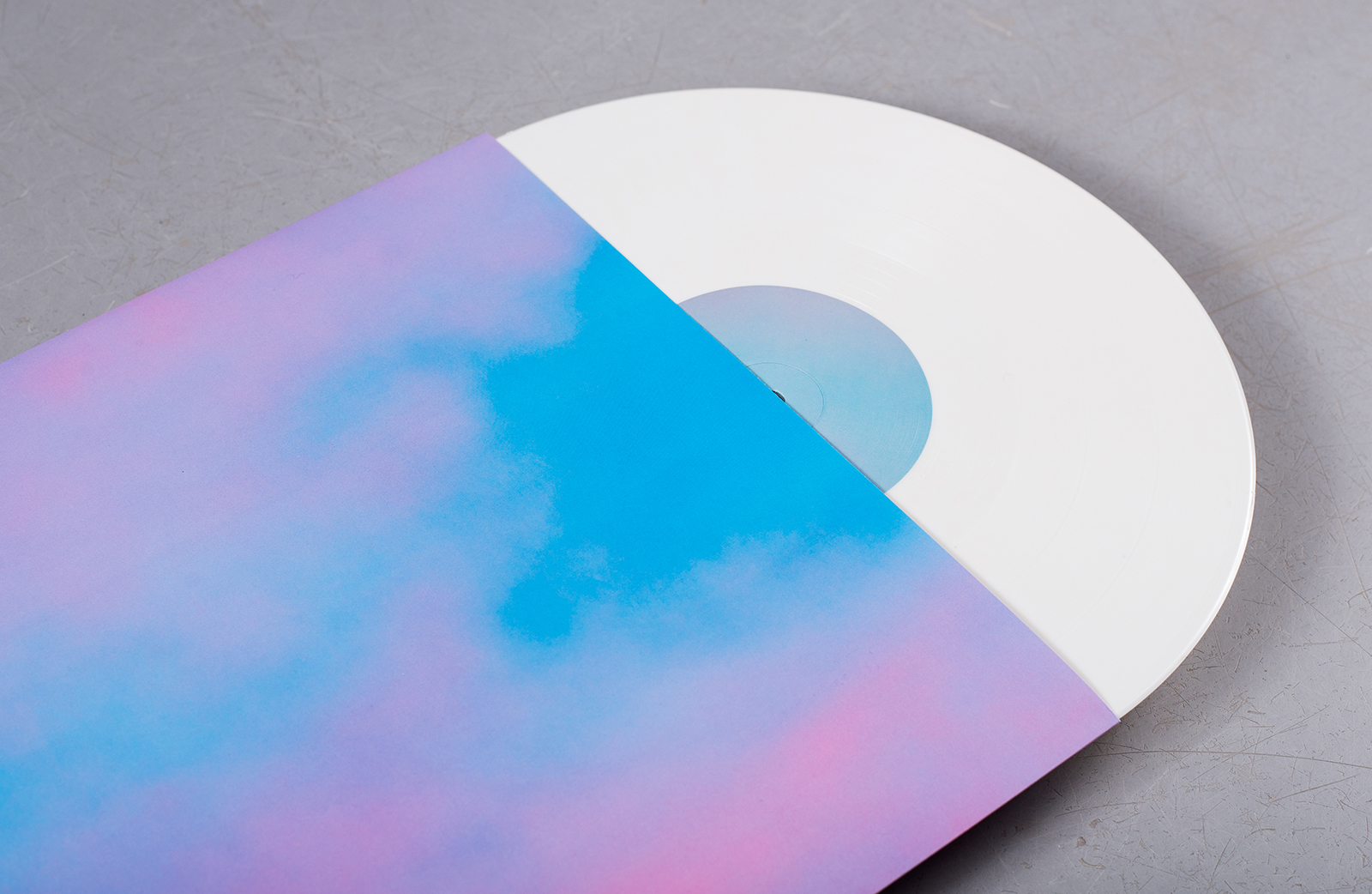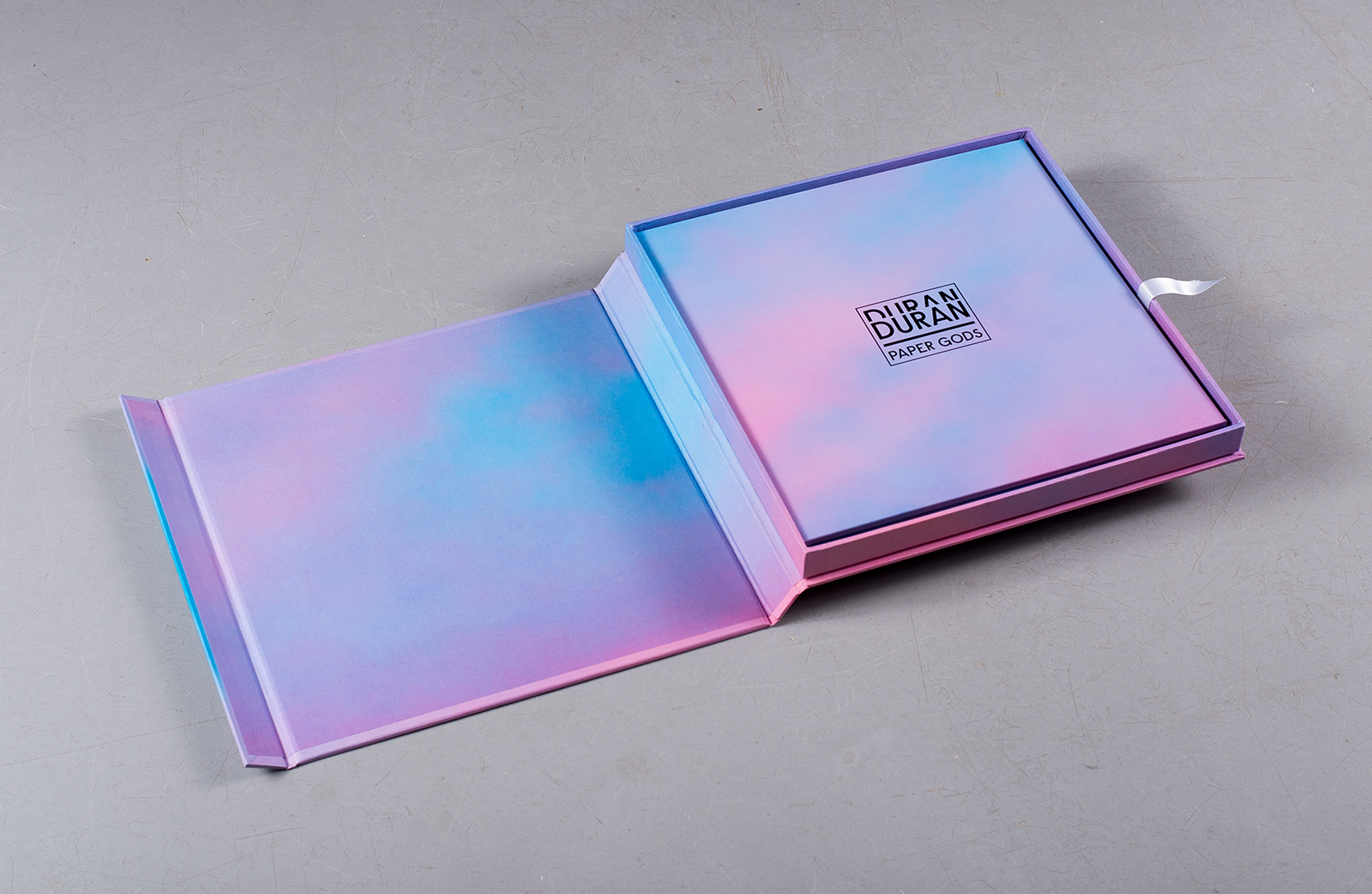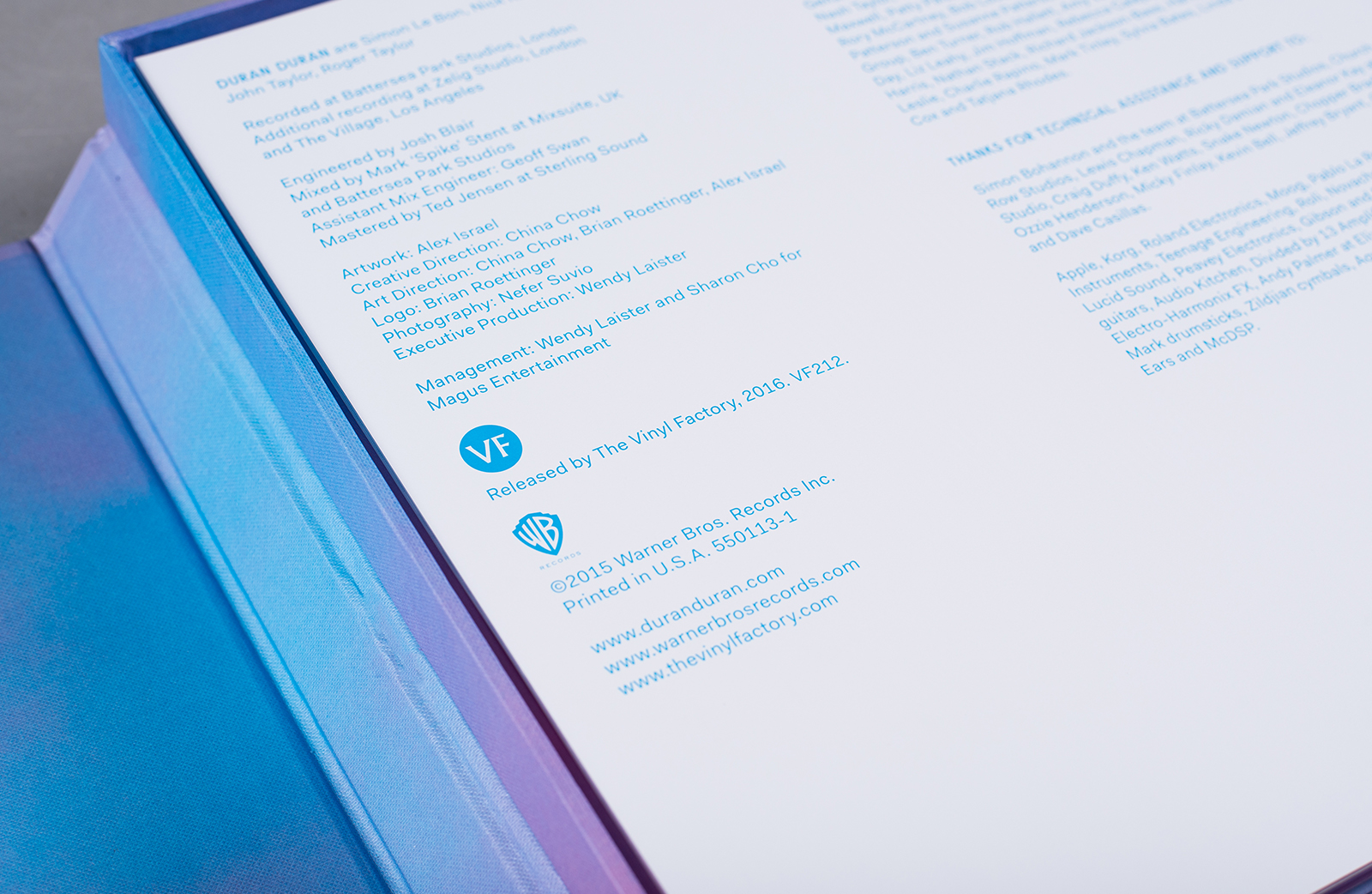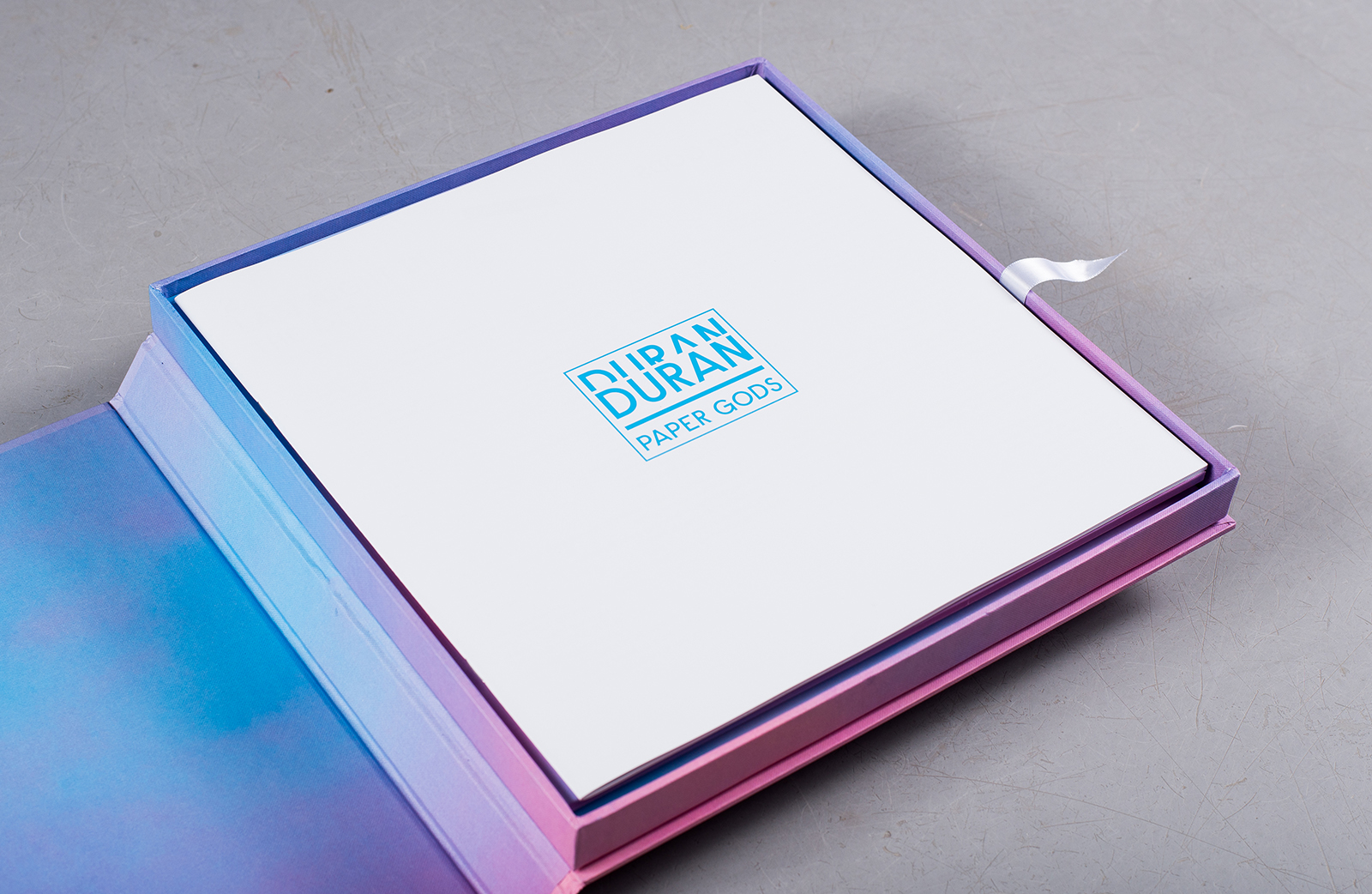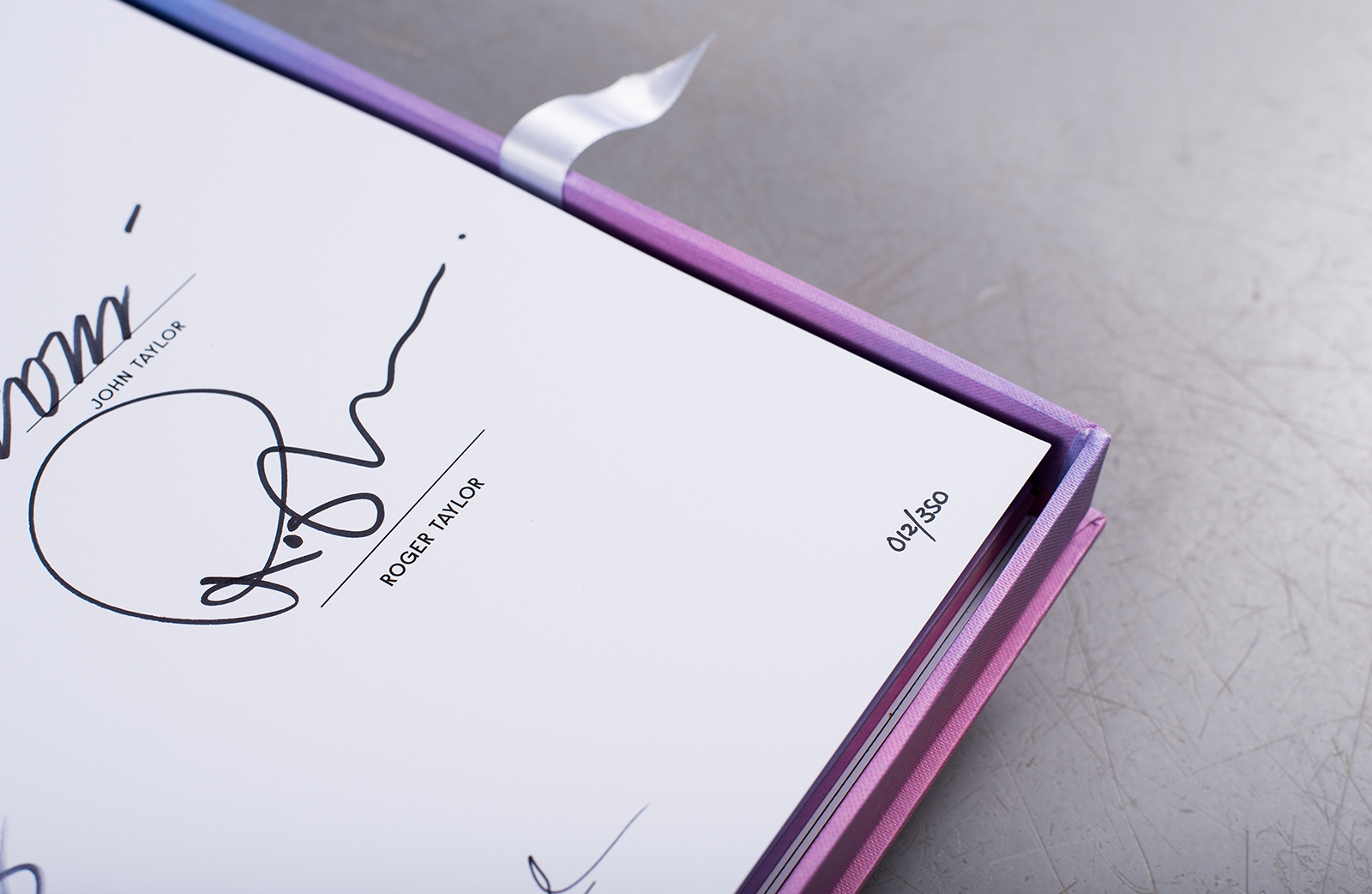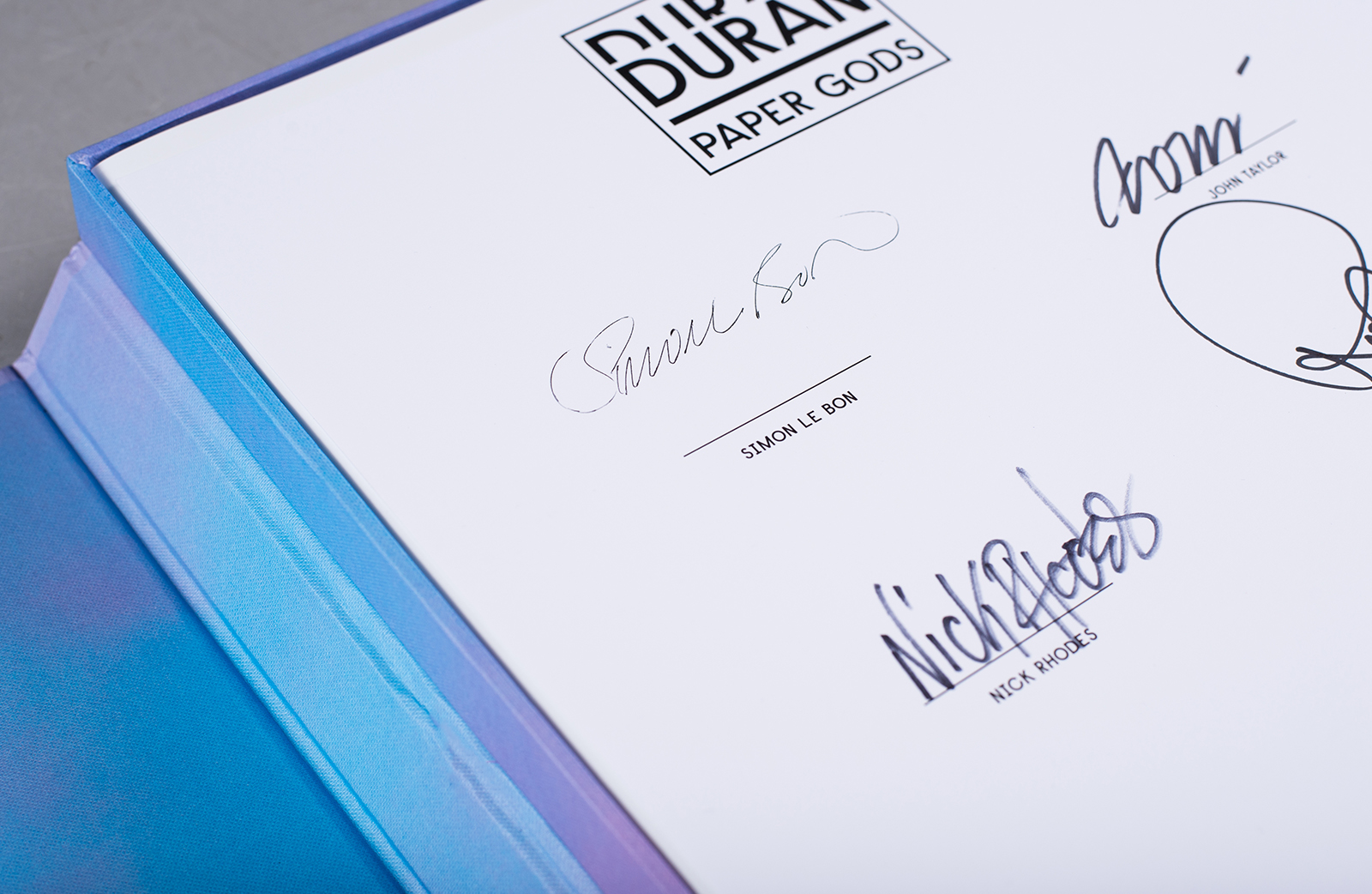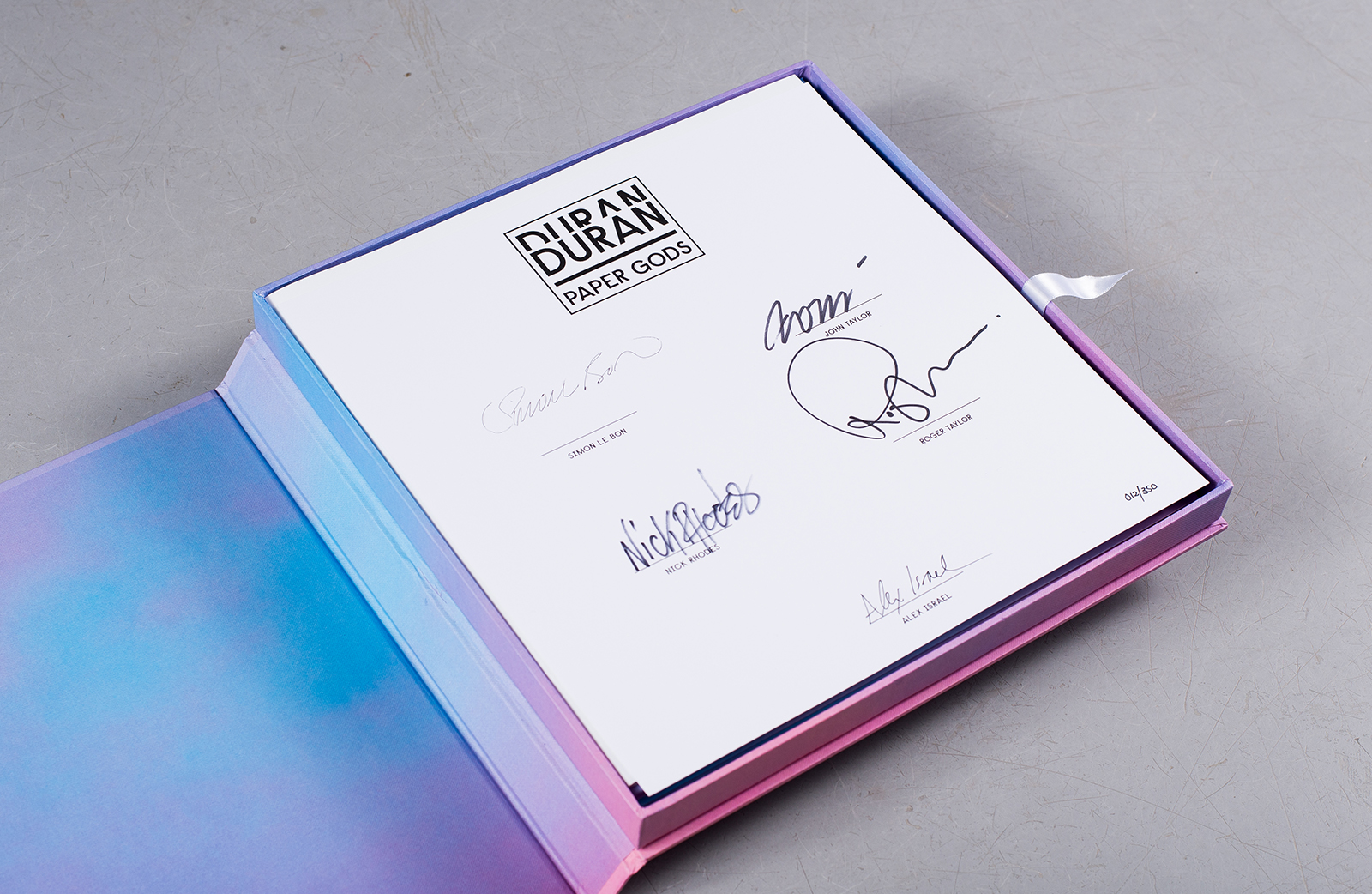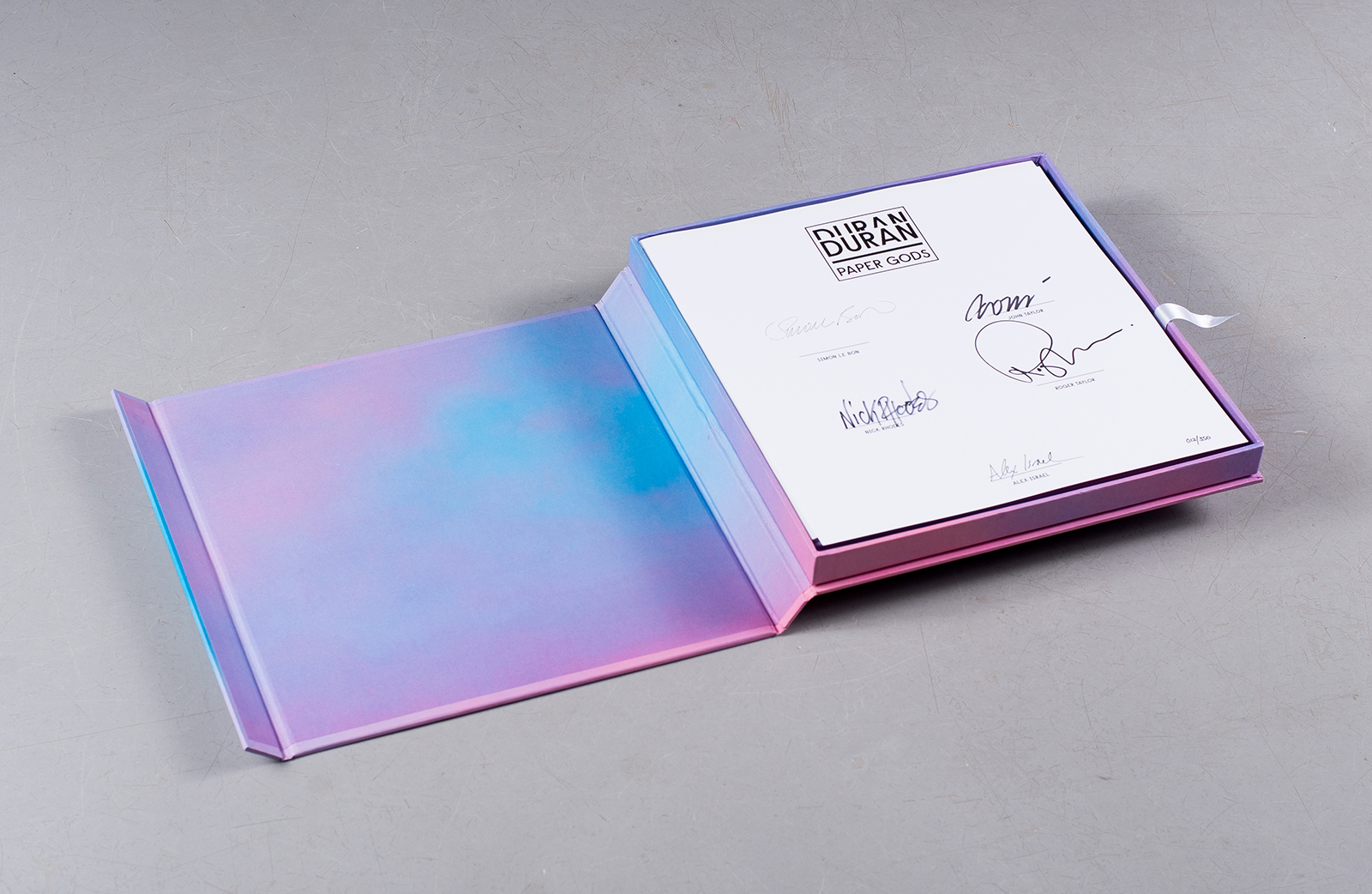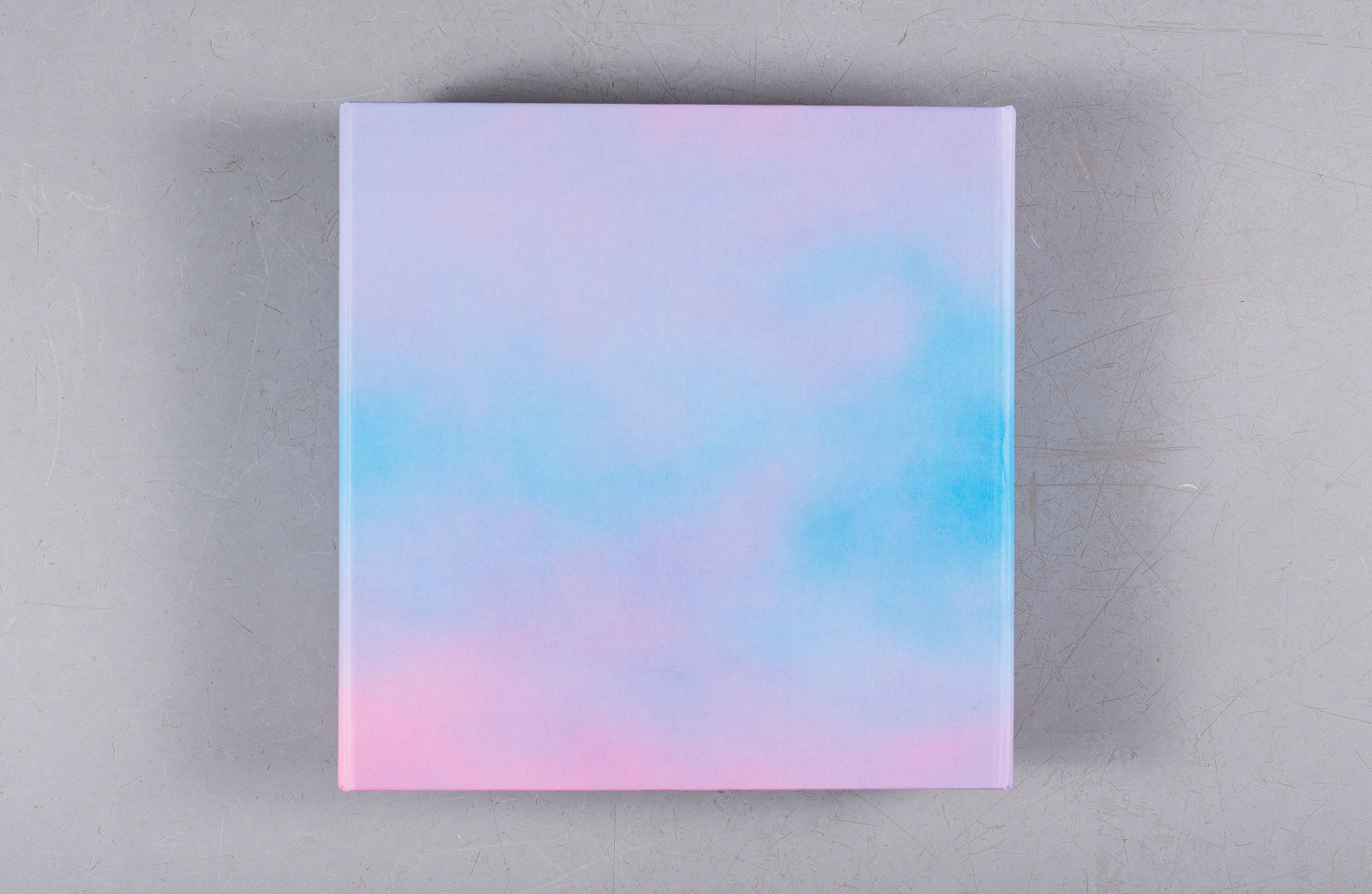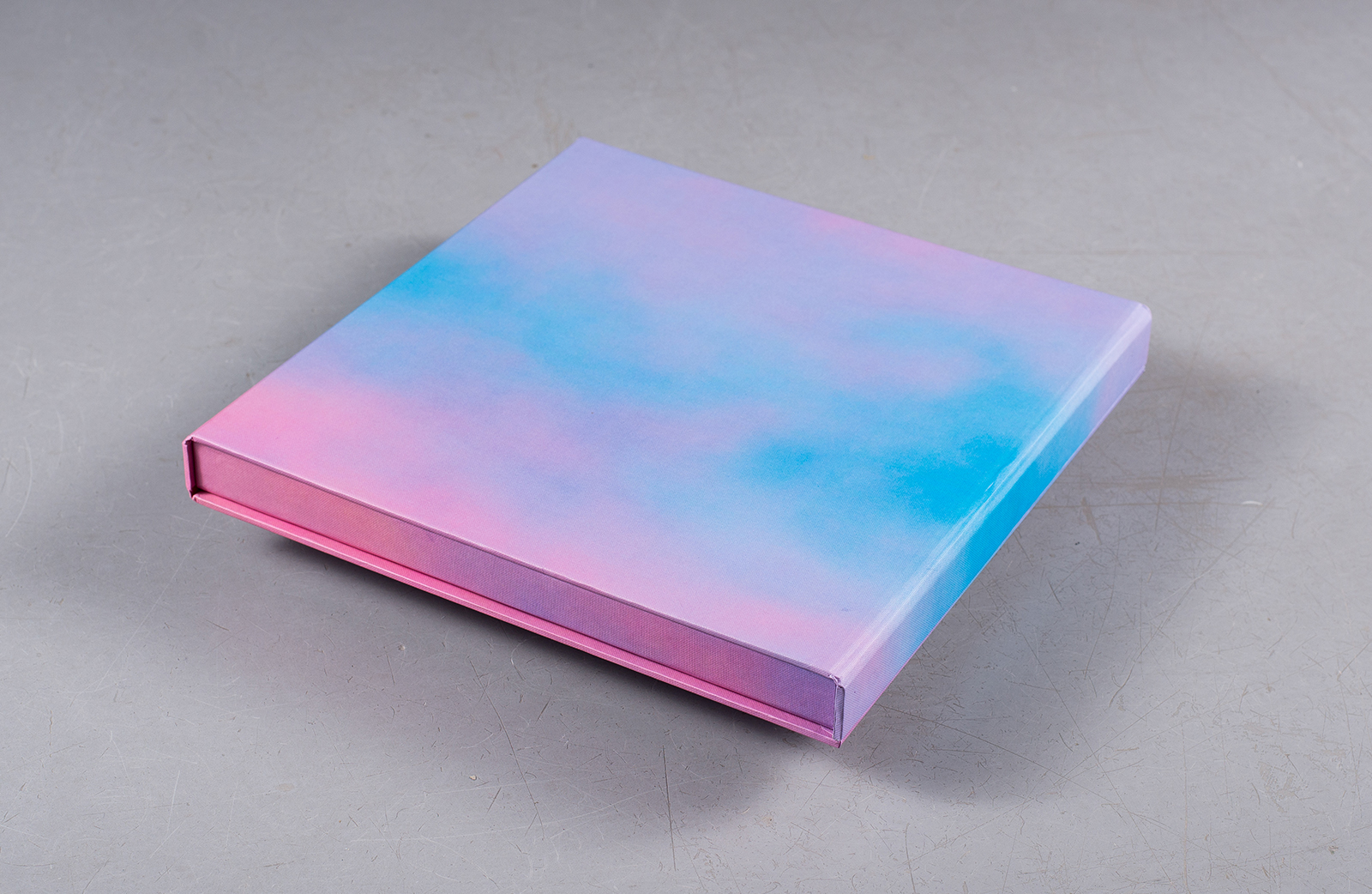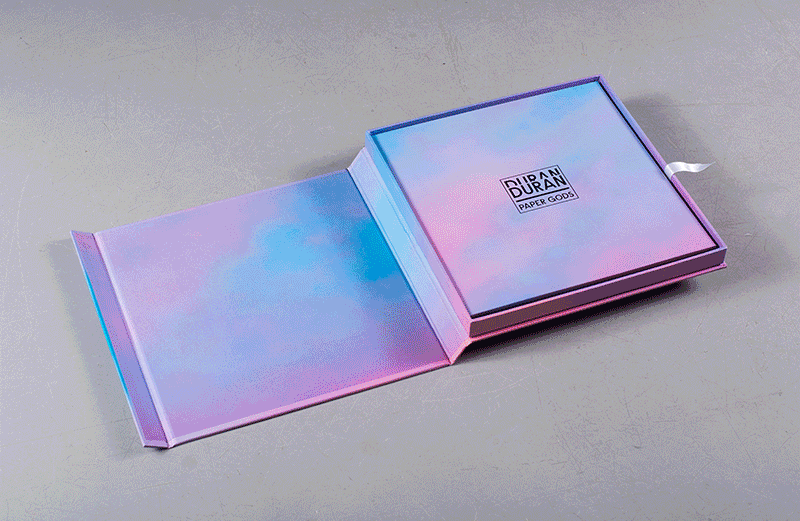 *Custom made magnetised clamshell box with artwork by Alex Israel
*Seventeen kiss cut magnets printed four colours
*Four 12″ white vinyl records housed in bespoke sleeves
*Four art prints screen printed on Rainbow mirri board
*Thirty-six page booklet printed on 150gsm silk paper stock
*Individually numbered certificate, hand signed by DD & Alex Israel- This is the only product gathering the complete set of songs recorded for the Paper Gods sessions, including exclusive versions of 'Pressure Off' and previously unreleased track 'As Seen From A Distance'
*Ed. of 350
*Release date: 05/12/16
Duran Duran and renowned Los Angeles artist, Alex Israel, have teamed up under the creative direction of China Chow to deliver this extraordinary collector's item for the 2016 holidays.
Israel, whose paintings, films and sculptures are known for their depictions of Hollywood as "the world's primary desire factory" and prompt viewers to search beyond perceptible positivity for signs of darkness, was the perfect collaborator for the creation of Paper Gods' original artwork. The album cover – a reproduction of Israel's "Sky Backdrop" painting paired with a collage of images representing various stages of Duran Duran's storied career – takes on new life in this deluxe collector's edition box set.
In discussing the development of Paper Gods, John Taylor commented, "In the original blueprint of the band, there was this dark, slightly progressive side to us…. This record really goes back to that strange early Duran mix: the hard-edged pop coexisting with the dark, weird and experimental." "That's something that's essential to all of us," agrees Nick Rhodes. "It's great to be able to lift people's spirits – and your own – with a strong shot of pure pop, but the world we live in isn't all just made of that stuff, so it seems natural to me, and has done since the very beginning, that we have kept, and still keep, one foot in the darker, more Gothic side of life."
With that duality in mind, Duran Duran worked with a host of A-list collaborators – Nile Rodgers, Mark Ronson, Mr. Hudson, Janelle Monae, John Frusciante, Kiesza and Davide Rossi, Jonas Bierre and Lindsay Lohan – to record Paper Gods, their 14th studio album and highest-charting release in 22 years.
"Our starting point here was Notorious," Roger Taylor says of the recording process. "We're fortunate to be able to be inspired by our own back catalogue – not many bands can say that." "I judge what we release by my favorite albums by other artists," Simon Le Bon adds. "The only rule is, it's got to be up there. It's got to be music you can live with for the rest of your life."
Tracklist: 
Vinyl 1.
A1. Paper Gods (Feat. Mr Hudson)
A2. Last Night In The City (Feat. Kiesza)
A3. You Kill Me With Silence
B1. Pressure Off (Feat. Janelle Monae and Nile Rodgers)
B2. Face For Today
B3. Danceophobia
Vinyl 2.
A1. What Are The Chances
A2. Sunset Garage
A3. Change The Skyline (Feat Jonas Bierre)
B1. Butterfly Girl
B2. Only In Dreams
B3. The Universe Alone
Vinyl 3.
A1. Planet Roaring
A2. Valentine Stones
A3. Northern Lights
B1. As Seen From A Distance
B2. On Evil Beach
B3. Cinderella Ride
Vinyl 4.
A1. Pressure Off (Night Version Feat. Janelle Monae and Nile Rodgers)
B1. Pressure Off (Night Version Instrumental Feat. Janelle Monae and Nile Rodgers)