Bryan Ferry
Olympia
The Vinyl Factory
SOLD OUT
Out of stock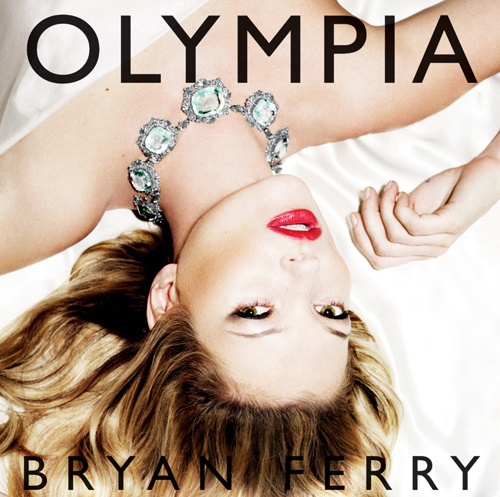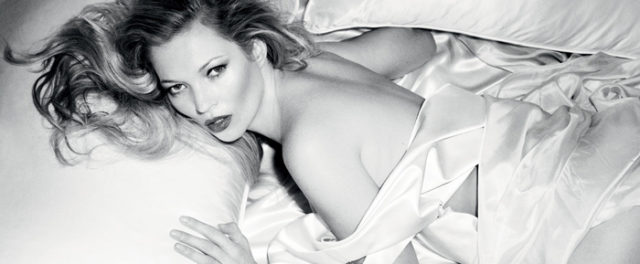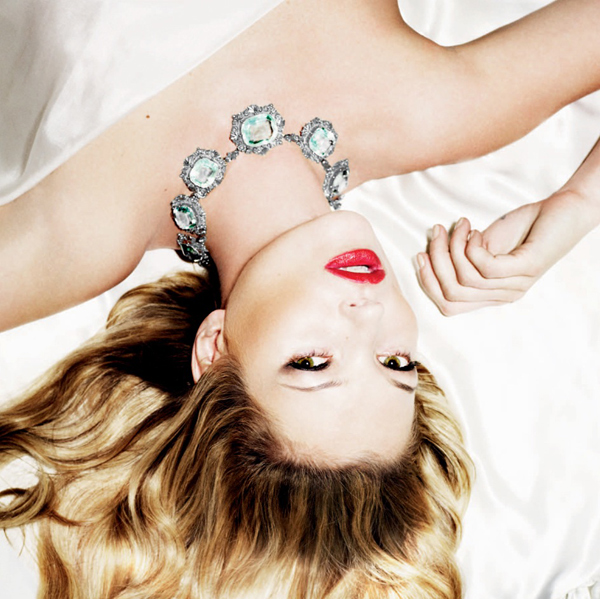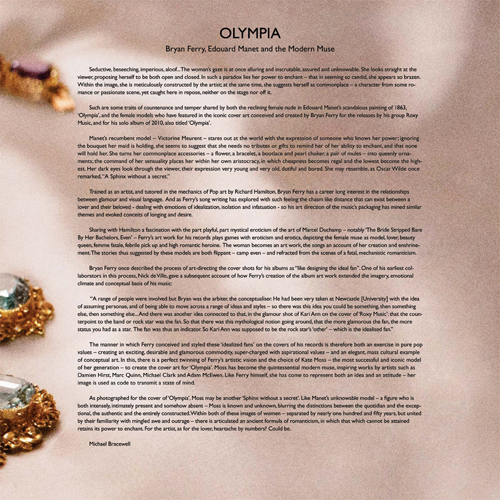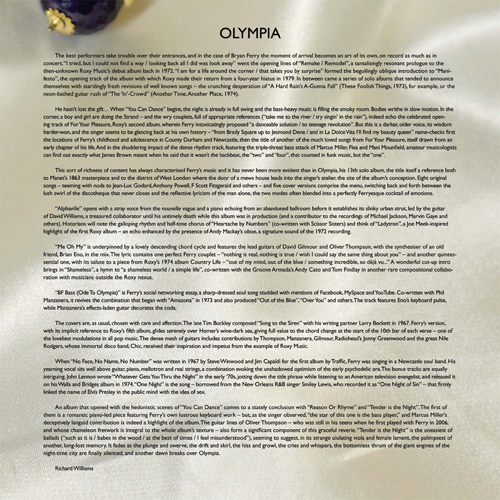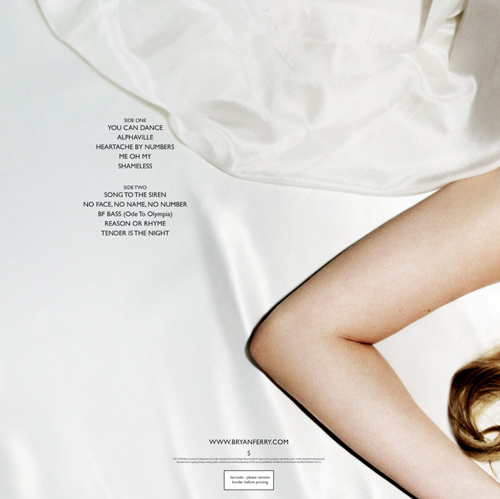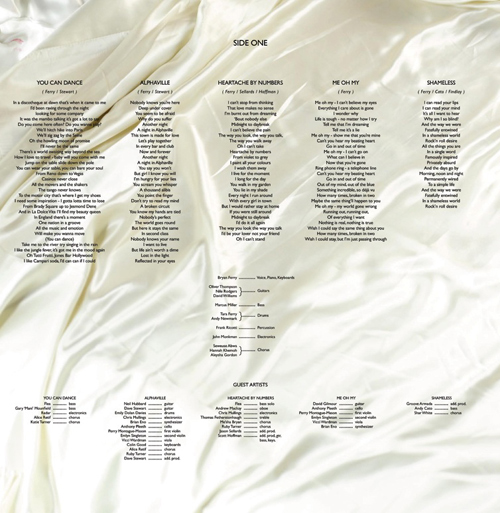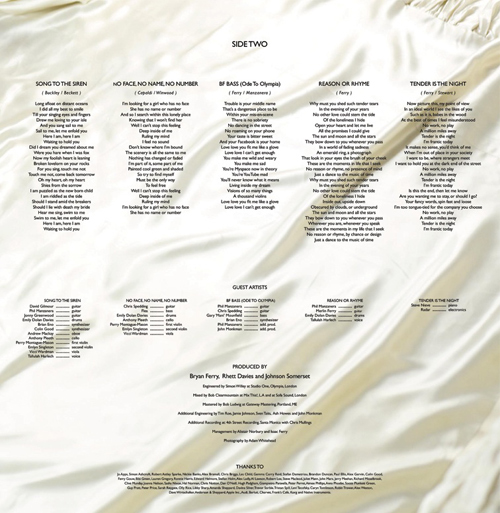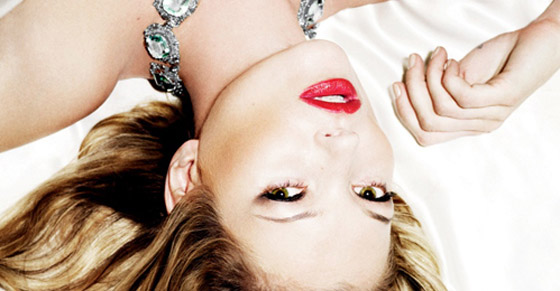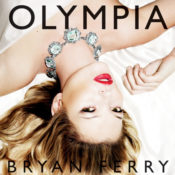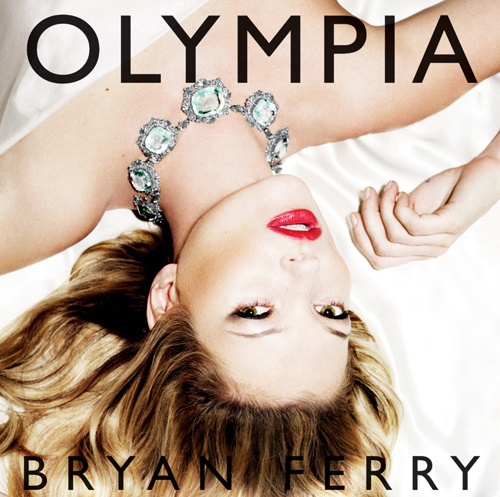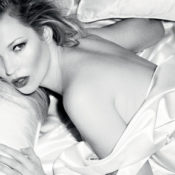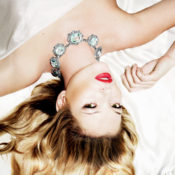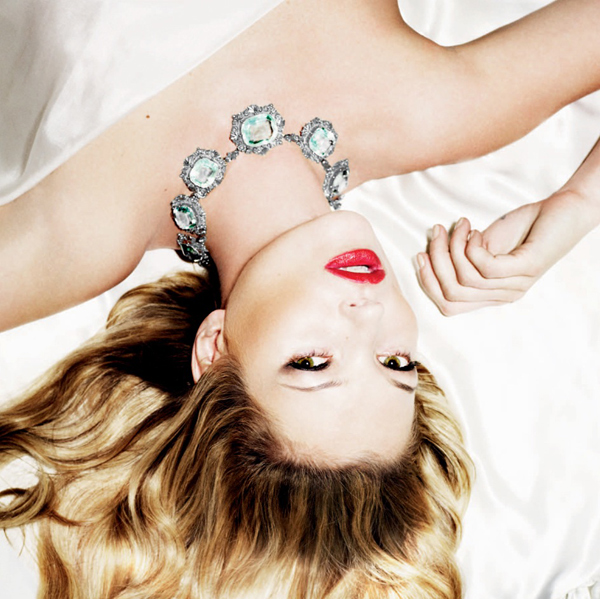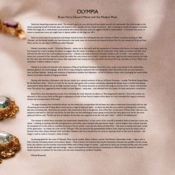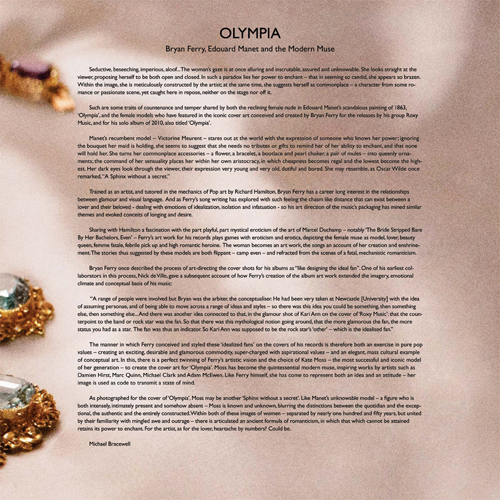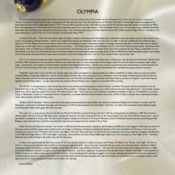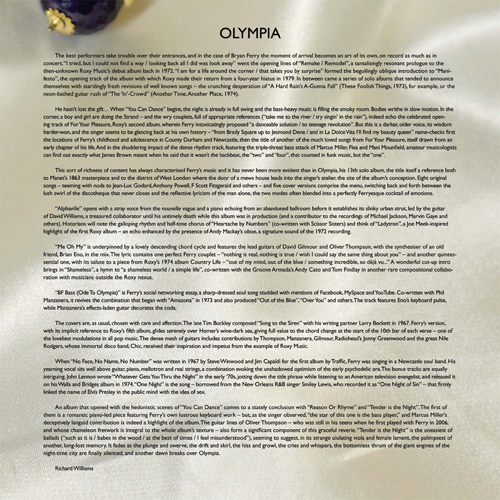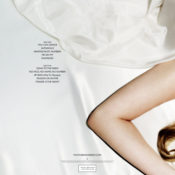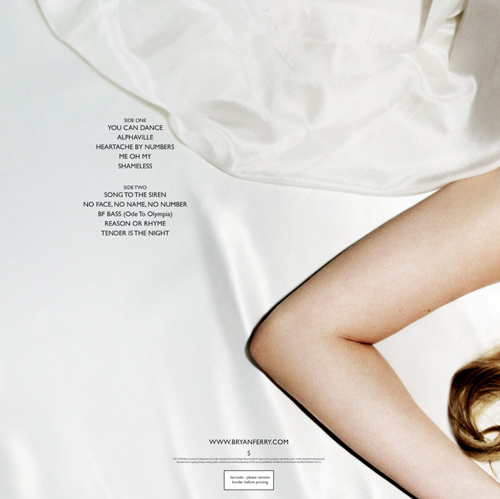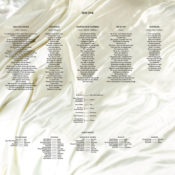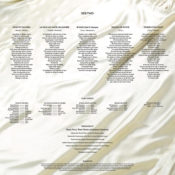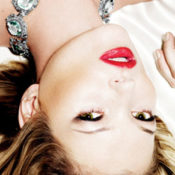 A1. You Can Dance
A2. Alphaville
A3. Heartache By Numbers
A4. Me Oh My
A5. Shameless
B1. Song To The Siren
B2. No Face, No Name, No Number
B3. BF Bass (Ode To Olympia)
B4. Reason Or Rhyme
B5. Tender Is The Night

• 200-gram vinyl record, pressed on EMI 1400
• Exclusive art print of iconic Kate Moss image
• Bespoke gatefold sleeve with treated artwork
• Essays by Michael Bracewell and Richard Williams
• Inner sleeve containing lyrics and credits
Described by Ferry as "a labour of love", Olympia sees the Roxy Music icon return to reclaim his throne as the undisputed 'King of Cool', with a little help along the way from Pink Floyd guitarist David Gilmour, Chic mastermind Nile Rodgers, Radiohead's Jonny Greenwood, Flea from Red Hot Chili Peppers and ex-Stone Roses and current Primal Scream bassist Mani – not to mention Miles Davis acolyte Marcus Miller and Michael Jackson's trusted rhythm guitarist, the late David Williams.
With such an impresssive roster, it's only fitting that the album should be represented by an equally iconic image. Bryan Ferry's work has consistently been noted for its powerful imagery. from the lustfully-gazing model on Roxy Music's debut album in 1972 to Anton Corbijn's portrait for his 2007 record Dylanesque.
Olympia's album cover is graced by Kate Moss, supermodel supreme and the most recognisable face in the modern fashion world. The photograph was taken by Adam Whitehead, who honed his craft under Mario Testino.
"One of the inspirations for the cover was the 19th century painting 'Olympia' by Edouard Manet – a kind of early pin-up picture. The picture shows a yooung courtesan lying on a bed wearing little more than a provocative expression, and the painting created quite an uproar when it was first exhibited in Paris.
"I wanted a cover-girl for this record who could convey the glamorous notoriety of the original 'Olympia' painting, and the obvious choice was Kate Moss. Kate has long been the 'femme fatale' of our age, as controversial as she is beautiful, and the most glamorous female icon since Marilyn Monroe."