CROWDED HOUSE
HELP IS COMING
UNIVERSAL / THE VINYL FACTORY
SOLD OUT
Out of stock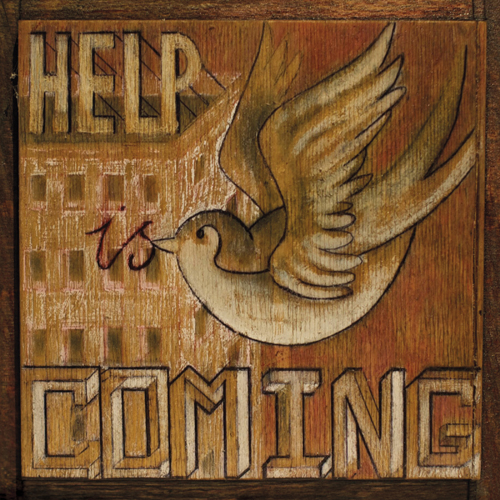 A: Help Is Coming
B: Anthem (exclusive)
– First vinyl release for 1995 Crowded House song
– All proceeds to Save The Children
– Exclusive sleeve design by Nick Seymour
– Previously unreleased B-side, 'Anthem', exclusive to this release
– Vinyl mastering by Noel Summerville
– Limited edition of 1000
Released in response in support of the relief effort to help Syrian refugees, The Vinyl Factory is proud to present a limited vinyl edition of Crowded House's 'Help Is Coming'.
Originally recorded in 1995, the song dramatically found a wider global audience when it was used in conjunction with Mat Whitecross's powerful short film depicting the mass exodus of refugees from Syria, and the unimaginable obstacles facing them.
All manufacturing and mastering costs have been waived for the production of this single. The artist, publisher and licensing label have are donating their royalties for the release of Help Is Coming to Save The Children.
"I first heard Help Is Coming in 1999 and it absolutely stopped me in my tracks. Sixteen years later, watching harrowing footage of the mass exodus from Syria playing out on my TV screen, this was the song that started playing in my head. Before Mat Whitecross made the incredible film that went with it; The Vinyl Factory was my first port of call to see if I could get the song released in aid of the relief effort. A song as beautiful as this deserves to exist in the physical world."
– Pete Paphides