Damon Albarn & Jamie Hewlett
Monkey Red Box Set
SOLD OUT
Out of stock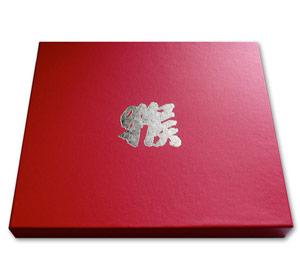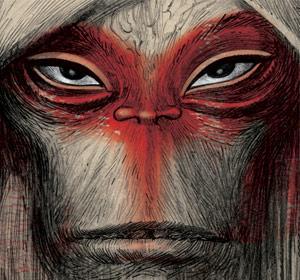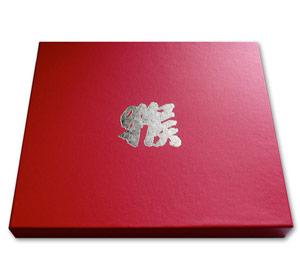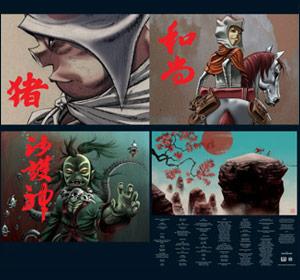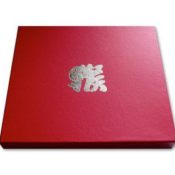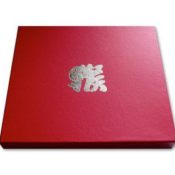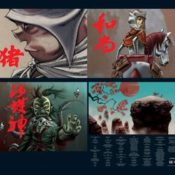 1. Monkey's World
2. Monkey Travels
3. Into the Eastern Sea
4. The Living Sea
5. The Dragon King
6. Iron Rod
7. Out of the Eastern Sea
8. Heavenly Peach Banquet
9. Battle in Heaven
10. O Mi To Fu
11. Whisper
12. Tripitaka's Curse
13. Confessions of a Pig
14. Sandy the River Demon
15. March of the Volunteers
16. The White Skeleton Demon
17. Monk's Song
18. I Love Buddha
19. March of the Iron Army
20. Pigsy in Space
21. Monkey Bee
22. Disappearing Volcano
Hand-made gold-foiled red Chinese-style box, with contents housed in a black foam tray.
Double gatefold album, on two super-heavyweight 200-gram vinyl LPs. Pressed on the classic EMI 1400, with one-side especially etched.
Exclusive over-sized Monkey art poster by Jamie Hewlett
Collectible 68-page booklet, containing story and lyrics, plus exclusive illustrations and sketches.
"A collectors item that demands to be kept somewhere safely away from the harbingers of greasy fingerprints and clumsy hands." – Creative Review
"As magical a piece of pop music as you're ever likely to hear." – The Guardian
"A satisfying and entertaining phantasmagoria of myth, music and mummery." – The Independent
"Instinctive, fascinating and enjoyable."Damon Albarn and Jamie Hewlett's Chinese 'circus opera', presented in an over-sized gold-foiled red box containing double vinyl album, exclusive art poster and illustrated booklet" – Q