Published on
October 9, 2019
Category
News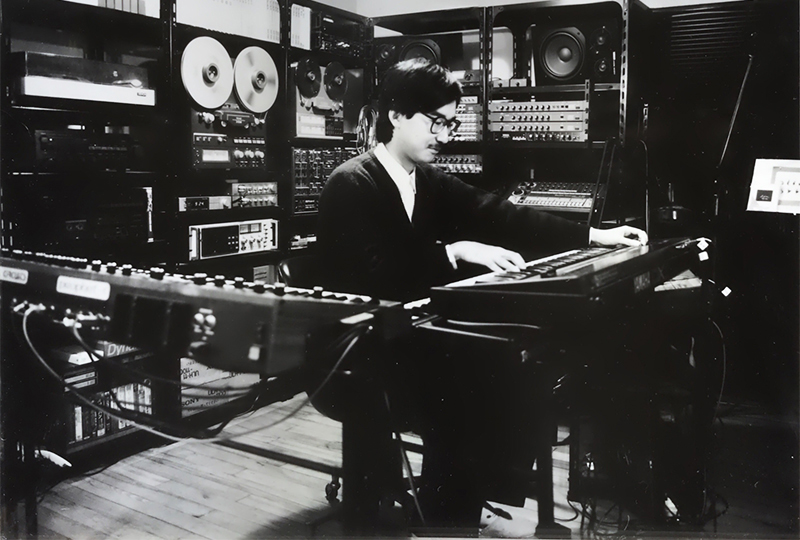 "Please listen to this album at around the same volume as daily life sounds such as air conditioners and refrigerators."
WRWTFWW has unveiled the first release of its Esplanade Series, focusing on the work of Japanese composer Yoshio Ojima.
Read more: Composing for space, The meticulous design of Japanese environmental sounds
Compiled on vinyl for the first time, Une Collection des Chaînons I: Music For Spiral and Une Collection des Chaînons II: Music For Spiral have been sourced from the original material and will be released this November.
Une Collection des Chaînons I and Une Collection des Chaînons II, translated to 'a collection of links', features Ojima's ambient and environmental compositions produced for sound-designing Tokyo's Wacoal Art Center. The building was constructed around the principal of "metabolism", a theory that advocates merging our notions of human constructions with the organic growth of the natural world.
With his constantly evolving and shifting ambient work, Ojima's productions mirror the very principles behind the building. The at times eery, almost Lynchean compositions present a "sonic landscape connecting space and emotions, architecture and humanity."
The release follows Ojima's 2019's collaboration with Visible Cloaks and Satsuki Shibano for RVNG's FRKWYS series, which saw the group using MIDI randomisation and generative music software Wotja to expand on their compositions.
Head here for more info in advance of its 22nd of November release, check out the artwork and tracklist below.
Tracklist:
Une Collection Des Chaînons I: Music For Spiral
1. Entrance
2. Esplanade
3. Float on
4. Glass Chattering
5. Entomology (Misfortune)
6. Flius
7. Mensis
8. Serene
9. #1
10. #4
Une Collection Des Chaînons II: Music For Spiral
1. Les Trois Grâces
2. Evocations
3. Orientate
4. Pulse at Soothe
5. Parjanya
6. Entomology (Let's GO-GO)
7. Atrium
8. Market
9. Sealed
10. Signe (Ambient Mix)