Published on
September 6, 2013
Category
News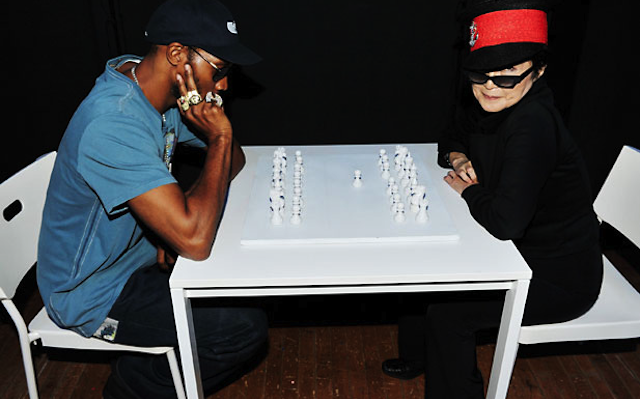 Ono's charity release series continues with RZA collaboration.
Celebrating the unlikely duo's 2010 performance art-come-chess match at Los Angeles' Orpheum, the latest in a series of charity releases from Yoko Ono will bring together live recordings of two songs; "Seed of Joy / Life Is a Struggle" and Yoko Ono's Plastic Ono Band's "Greenfield Morning I Pushed An Empty Baby Carriage All Over The City".
Earlier this summer Ono's collaboration with Iggy Pop was pressed to one-sided 10″ with an etching on the flip to raise money for a Miami-based pet charity and RZA's offering is set to follow suit, the proceeds of the strictly limited 1000-copy run this time designated for Staten Island's Children's Literary Society, which provides after-school enrichment programs for at-risk children. [via FACT]
Click here for more info.