Published on
October 24, 2019
Category
News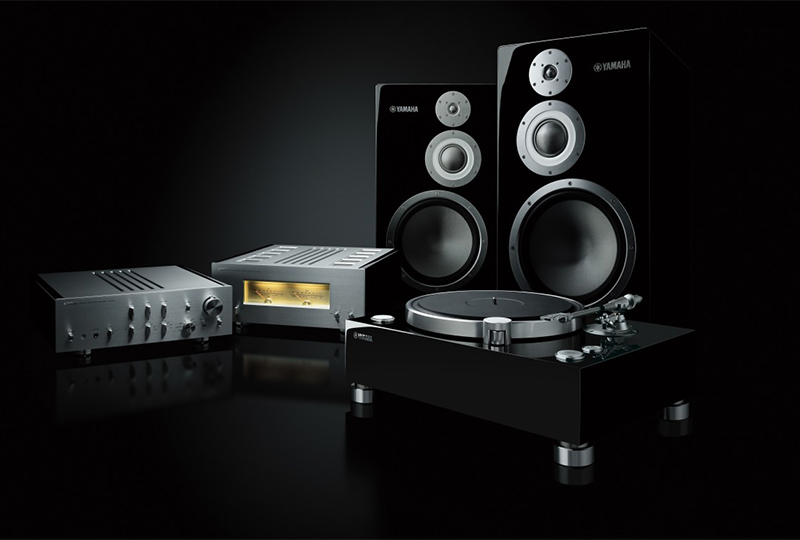 A high-end home set-up.
Japanese electronics company Yamaha has revealed the details of its new 5000 series, released this October and early 2020.
Watch next: Imaginary Landscapes, the turntable as instrument
Building on the success of the 1000 and 2000 series from the '70s and '80s, Yamaha's new 5000 series comprises of the NS-5000 speaker, C-5000 pre-amp, M-5000 amplifier, and GT-5000 turntable.
The GT-5000 turntable features a carbon fiber and copper-plated aluminium tonearm, and a custom belt-drive system.
Both the The C-5000 pre-amp and M-5000 amp are copper-plated and have been designed to reduce unwanted vibrations.
Drawing on the legacy of Yamah's NS-1000 speaker, the new three-way bookshelf speaker boasts improved sound quality and reduced interference through its newly developed Acoustic Absorber.
The amp and pre-amp are available now, while the speakers will be released end of October, with the turntable to follow in 2020.
Head here for more info, check out the design below.