Published on
July 21, 2022
Category
News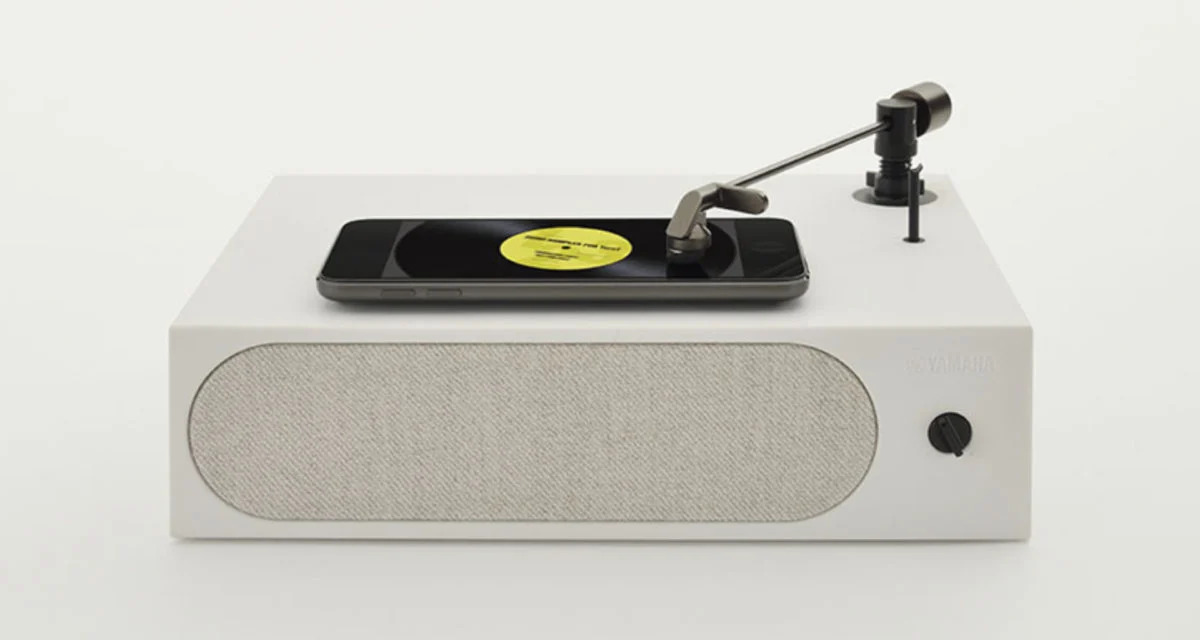 So you can "respect the music."
Yamaha's Design Lab has developed a device that transforms listeners' smartphones into a turntable platter.
The boxy gadget incorporates a speaker and a 'stylus' that sits on top of a smartphone screen to play selected songs and albums.
Playback is controlled and adjusted, as with most smartphone apps, by pressing and swiping on the screen.
The TurnT is one of a number of prototype music devices designed to work in symbiosis with smartphone apps.
Other inventions in the collection include a mechanical winder and a candle-powered player.