Published on
October 11, 2019
Category
News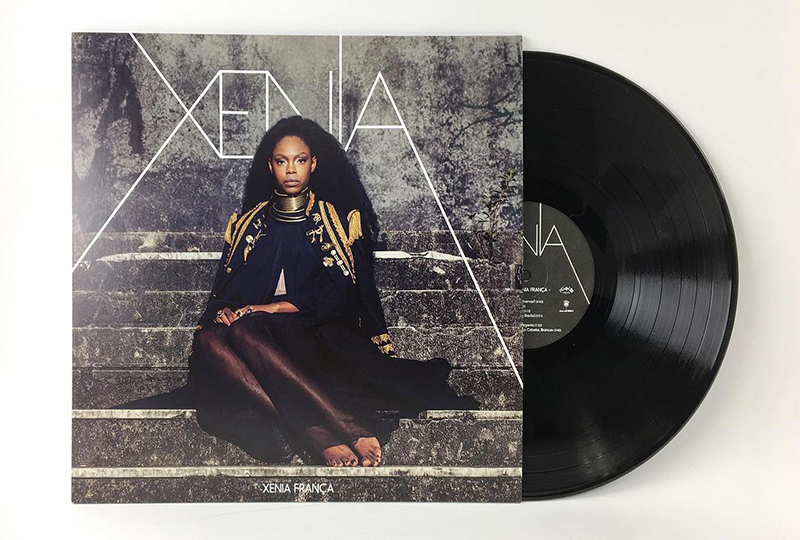 "Paying tribute to the sounds of the black diaspora."
Xenia França's debut album, titled Xenia, is getting its first international vinyl release, this October via 180g and Disk Union Japan.
Read more: The timeless nostalgia of Brazilian legend Milton Nascimento
When singer Xenia França moved to São Paulo as a teenager she originally pursued a career in modelling. However, as she began singing in bars she met Brazilian rapper Emicida and joined his 2010 album, Emicídio.
França has provided vocals to a number of bands and released her first solo album, Xenia, in 2017. A prominent member of Brazil's art scene that aims to revive and spread Afro-Brazilian culture through music, Xenia features Portuguese vocals over jazz, samba and r&b-influenced rhythms.
Head here for more info in advance of its 18th of October release, check out the tracklist below.
Tracklist:
Side A
1. Pra Que Me Chamas?
2. Preta Yayá
3. Minha História
4. Miragem (Sem Razão)
5. Do Alto
6. Interlúdio – Garganta
7. Respeitem Meus Cabelos, Brancos
Side B
1. Perfeita pra Você
2. Tereza Guerreira
3. Destino
4. Reach the Stars
5. Nave
6. Breu