Published on
August 24, 2018
Category
News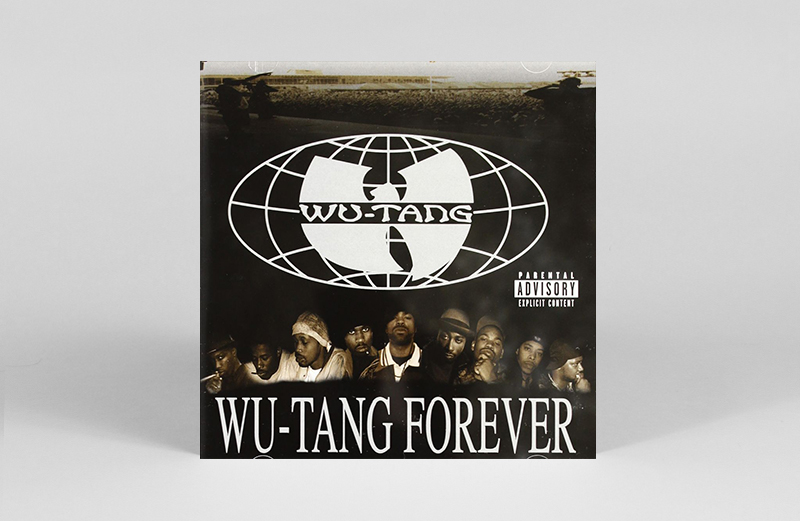 Triumph.
Wu-Tang Clan's 1997 album Wu-Tang Forever has been remastered for a new 20th anniversary reissue, this September via Get On Down.
Read more: Explore the visual narrative of Wu-Tang Clan
A follow-up to their seminal album Enter The Wu-Tang (36 Chambers), Wu-Tang Forever debuted at number 1 on both the US and UK album charts when it was released in 1997.
Achieving both critical and commercial success, Wu-Tang Forever is the group's best-selling album to date, with over 2 million copies sold in the US alone; its first single 'Triumph' is also one of hip-hop's most iconic tracks.
The reissue follows Get On Down's rerelease of Enter The Wu-Tang on individual 7″s last year.
Pre-order a copy of Wu-Tang Forever here ahead of its September release, watch the video for 'Triumph' and check out the track list below.
Tracklist
Side A
1. Wu-Revolution
2. Reunited
Side B
1. For Heavens Sake
2. Cash Still Rules/Scary Hours (Still Don't Nothing Move But The Money)
3. Visionz
Side C
1. As High As Wu-Tang Gets
2. Severe Punishment
3. Older Gods
Side D
1. Maria
2. A Better Tommorrow
3. It's Yourz
Side E
1. Intro
E2. Triumph
E3. Impossible
E4. Little Ghetto Boys
Side F
1. Deadly Melody
2. The City
3. The Projects
4. Bells Of War
Side G
1. The M.G.M.
2. Dog Sh*t
3. Duck Seazon
4. Hellz Wind Staff
Side H
1. Heaterz
2. Black Shampoo
3. Second Coming
4. The Closing