Published on
October 20, 2021
Category
News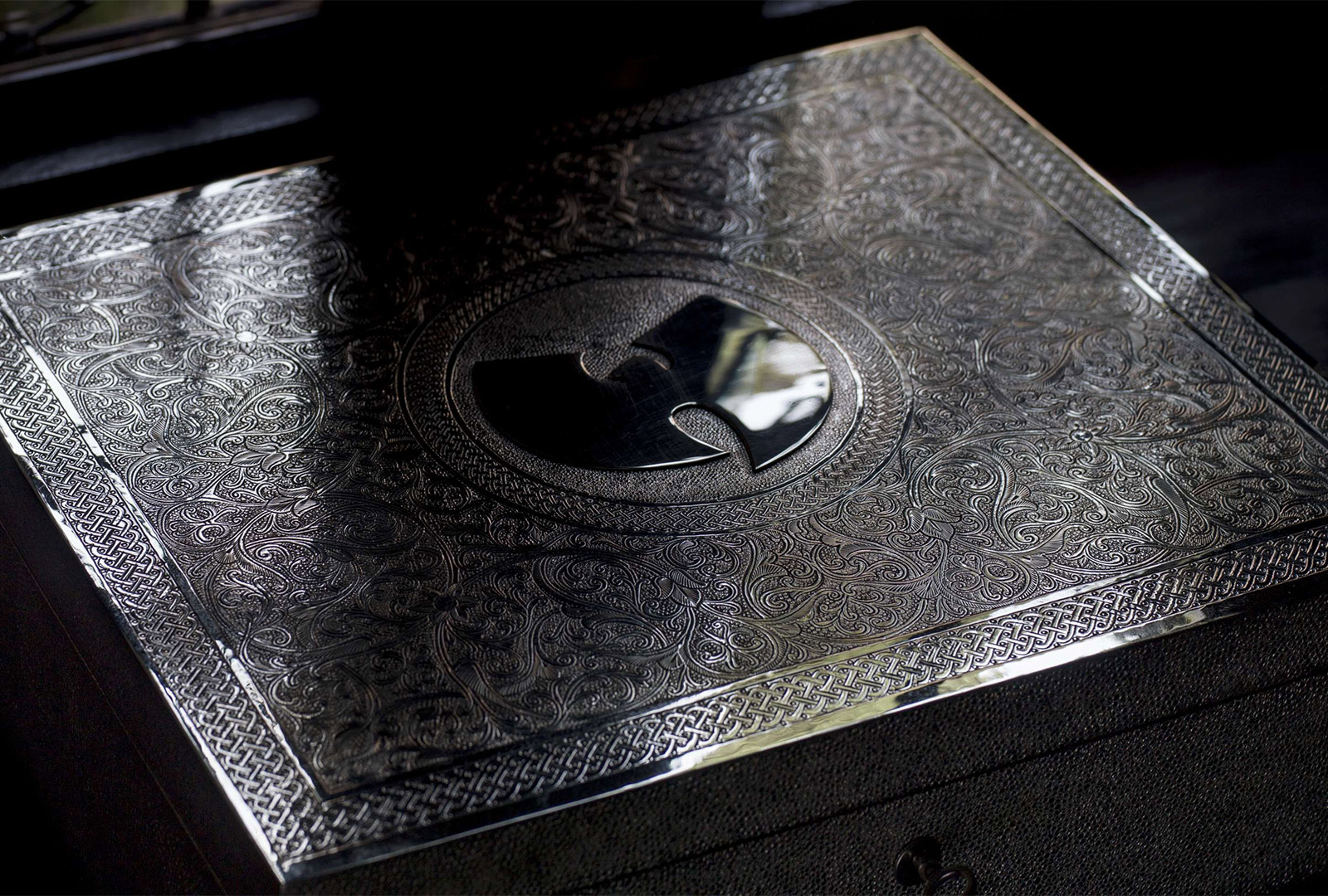 From Pharma Bro to crypto.
Wu-Tang Clan's one-of-a-kind LP Once Upon A Time In Shaolin has been bought by a cryptocurrency collective called PleasrDAO for $4 million, The New York Times reports.
Recorded in secret over the course of six years, Once Upon a Time in Shaolin was famously limited to a single copy.
The album initially sold at auction in 2015 for $2 million to 'Pharma Bro' ​​Martin Shkreli, whose incessant online trolling and egregious, opportunistic price hikes of vital pharmaceutical supplies saw him dubbed 'the most hated man on the internet'.
However, the LP was seized by the US government after Shrkeli was convicted of fraud and found himself unable to stump up the $7.4m in forfeitures demanded by the courts.
It appears the American government chose to sell on the coveted Wu-Tang LP, as the NYT has today revealed the new owners to be PleasrDAO — a group who describe themselves as "a collective of DeFi leaders, early NFT collectors and digital artists."
The group have — predictably — minted an NFT to serve as the ownership deed for the album, splitting it collectively between all 74 members.
"This beautiful piece of art, this ultimate protest against middlemen and rent seekers of musicians and artists, went south by going into the hands of Martin Shkreli, the ultimate internet villain," Jamis Johnson, PleasrDAO's 34-year-old Chief Pleasing Officer told Rolling Stone. "We want this to be us bringing this back to the people. We want fans to participate in this album at some level."
All very noble. Thought, it's not immediately clear how the group will achieve that whilst also respecting the legal agreement tied to the album that forbids sharing it commercially until 2103.