Published on
April 19, 2017
Category
News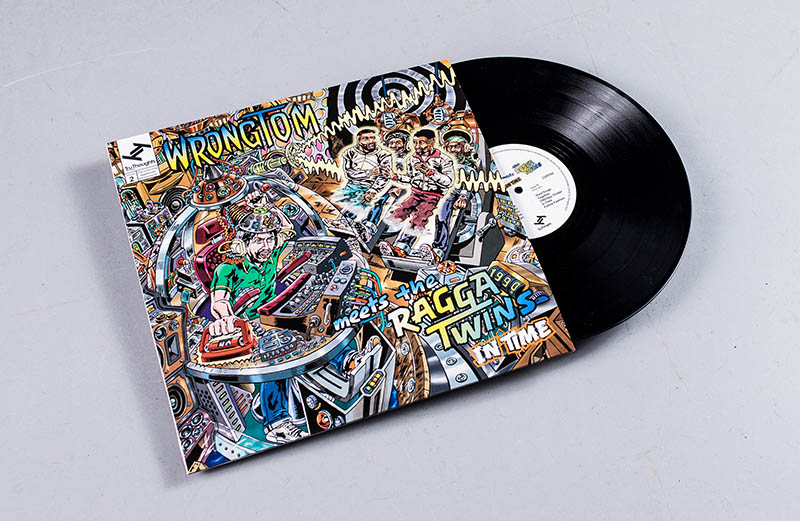 The man behind art for Greensleeves, Scientist and Mad Professor puts his stamp on the collaborative project.
In the latest instalment of the Wrongtom Meets series, the dub-wise producer has linked up with the Ragga Twins. In Time rewinds the clock, from the jungle, D&B and garage sound the Twins are known for and back to the dancehall landscape in which they cut their teeth.
The album title references the amount of time that went into the project, the analogue production process, and the lyrics' temporal themes. "I've been a fan of them since I was a teenager" Wrongtom recalls. "The idea behind the project was to bring people together who have reggae in their DNA but don't strictly make it, so the Twins were the perfect fit for another Wrongtom Meets album". Stream 'The Vibes' exclusively below:
The record's colourful artwork, which tracks Wrongtom in a time machine visiting the Ragga Twins at different stages of career, has Tony McDermott written all over it. McDermott designed the art for reggae and dancehall label Greensleeves and his signature cartoon covers becoming synonymous with dub records by Scientist and Mad Professor in the early '80s.
Due on 28th April, In Time is up for pre-order now.