Published on
March 24, 2015
Category
News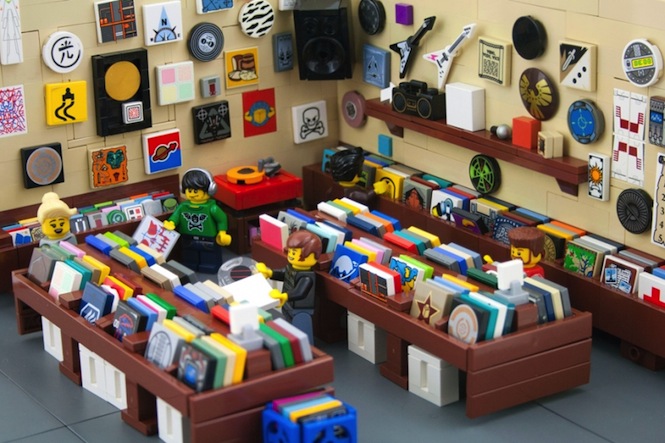 Cornershop are opening a cornershop for Record Store Day.
Much like the proliferation of multi-coloured, shaped and otherwise weirdly packaged records now available, record shops have started erring from the norm in alarming numbers. Opening up in sheds and on narrowboats across the country, the newest addition to the novelty record shop directory is all about keeping things succinct.
Step up indie label Ample Play, who will open "the world's smallest record shop" for one day only on Record Store Day next month. Founded by Cornershop duo and self-confessed record collectors Tjinder Singh and Ben Ayres, the pop-up was inspired by E.F.Schumacher's Small Is Beautiful: A Study Of Economics As If People Mattered and promises "bargains and a great day out".
The "world's smallest record shop" will open between 11am and 5pm on Saturday 18th April at 256 Albion Road, in Stoke Newington, North London. Click here for more info. [via Gigwise]
Not all indies are that excited about Record Store Day though, with organisers last week hitting back at criticism that the event is "betraying" small labels.
You can preview all 500+ special releases here.