Published on
July 26, 2016
Category
News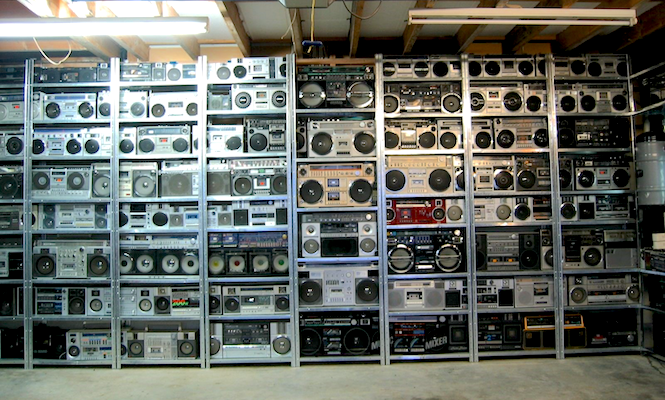 A piece of '80s history.
New Zealander Craig Kenton has put his massive collection of over 400 boomboxes up for auction. Spanning all sizes and brands, bidding for the collection starts at a rather modest $20,000, although Kenton believes it is worth a lot more.
"If I just sold the top 20 they would reach $20,000, and I've already had interest in some of those," he said to Stuff.co.nz. "But I would prefer to sell them as a collection."
Collecting for fifteen years, Kenton remembers how he fell in love with the portable stereos when he was a child in the '80s. "I used to stare goggle-eyed into shop windows wanting them, they were a real statement of '80s culture."
Now the collection represents something of an design-historical artefact, featuring brands like Sharp, Sanyo, Lasonic and Crown, which has has hand-restored, meaning that over 300 are still in working order.
"Finding them has been a big part of my life," he continues. "I feel like the collection is a piece of 80s art, and I hope they go somewhere they can be seen."
Take a look at a few pictures of the extraordinary collection below and ponder your own bid on Trade Me here.
Images: Craig Kenton / Trade Me