Published on
February 19, 2016
Category
News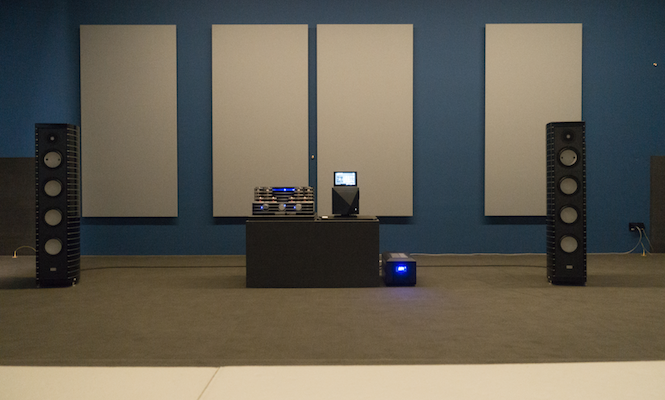 "Some records are just perfect artworks".
What if you could put recorded music on the same pedestal as visual art? While paintings and photographs allow visitors to see works in their original forms, opportunities to hear recorded music with such clarity tend to suffer from inferior reproduction.
Attempting to challenge this is German photographer Wolfgang Tillmans, who opened his Playback Room to the public at Munich's Lenbachhaus Museum this week.
Previously exhibited at his Berlin exhibition space Between Bridges – in the city where Tillmans work has graced the walls of its most famous club Berghain – Playback Room is equipped with a high-end studio quality speaker system provided by Bowers & Wilkens that will play through two playlists compiled by Tillmans.
Having started his photographic career capturing the early '90s techno and rave scenes in London and Berlin, Tillmans' first playlist, collected specifically for the Lenbachhaus, is called To Know When To Stop and includes tracks from Tillmans's "Salle Techno" at the Musée d'Art moderne de la Ville de Paris in 1994. The second Colorbox—(Music of the group (1982-1987) was aired previously at Tillmans's Playback Room in Berlin and was released subsequently by 4AD.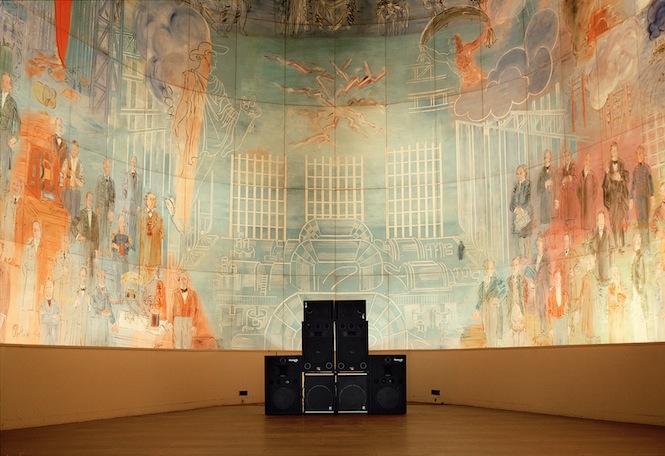 Photo: Salle Techno, Musée d'Art Moderne de la Ville de Paris, 1994
Speaking to The Guardian before the opening in Berlin in 2014, Tillmans explained: "Some records are just perfect artworks, but you just cannot go anywhere to listen to the way the musicians heard it at the mastering stage."
As well as the continuous playlists, the museum will host three special evening events allowing visitors to bring their own records to the space to be played on the bespoke sound system. While digital and CD playback is also available, vinyl is of course preferred.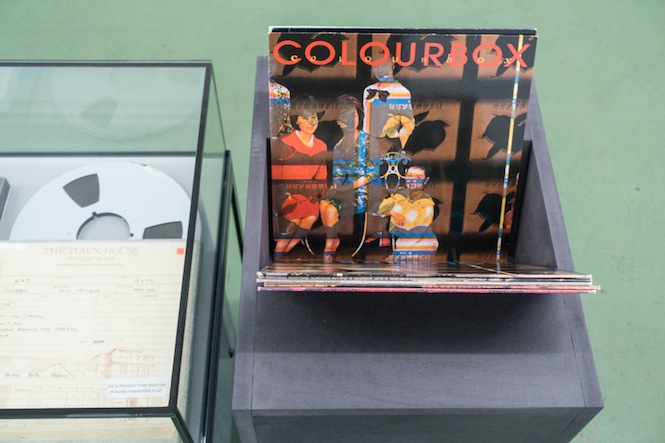 Photo: Between Bridges
The Munich gallery adds: "Most attempts to put music in exhibition spaces resort to paraphernalia; presentations of the music itself in suitable facilities, which would also require high-end speaker systems, are the rare exception."
Playback Room, A Room For Studio Music is open now until 24th April at Lenbachhaus, Munich, while visitors invited to bring their own records on the evenings of Friday 26th February, 18th March and 8th April. Click here for more info. [via ArtNet]
Main Photo: Installation at Lenbachaus in Munich, 2016.