Published on
March 24, 2017
Category
News
To accompany the German artist's major Tate Modern show.
German photographer and artist Wolfgang Tillman's has compiled a retrospective of cult British synth outfit Colourbox for a limited double vinyl release on 4AD.
The 16 tracks chosen for the compilation were originally played on loop at Tillman's Playback Room listening space at his Berlin gallery, Between Bridges, in 2014 and which now appears as part of his major show at London's Tate Modern, Wolfgang Tillmans: 2017.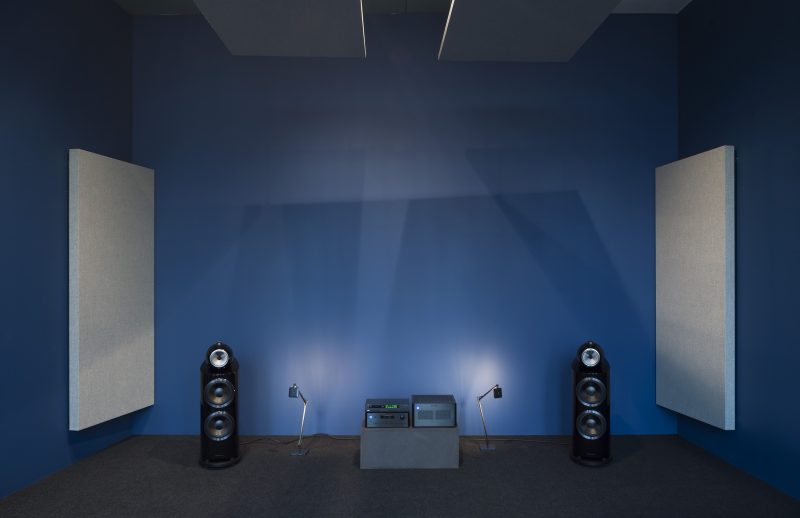 the space sought to create an immersive environment in which to experience the band's short-lived but influential output where lyrics and samples were pasted on the walls and where copies of the v23-designed records appeared alongside original session ½" and ¼" tape reels.
Originally only available on CD, the limited double vinyl edition comes with expanded artwork that features a Canon Colour Laser Copier, dismembered after years of faithful service.
Tillmans, who has recently released EPs of his own techno productions – one of which was used by Frank Ocean on last year's surprise LP Endless – has called Colourbox "pioneers of experimental pop music." He continues: "They created an eclectic sound drawing from reggae and soul influences, beat-box driven hip-hop rhythms, blue-eyed soul, as well as a fusion of far-ranging influences spanning from classic R&B, to dub and industrial. Using montages of analogue magnetic tape pieces and experimenting with tape machines.
"Colourbox were at the fore-front of sampling, which in its digital form would become ubiquitous in the course of the 1980s. The band worked in a seeming contrast of pure artistic research in the studio and an anti-intellectual stance towards the outside world."
Colourbox: The Music of the Band (1982-1987) is available through the 4AD online shop and at the Tate Modern shop to accompany the exhibition, which runs until 11th June.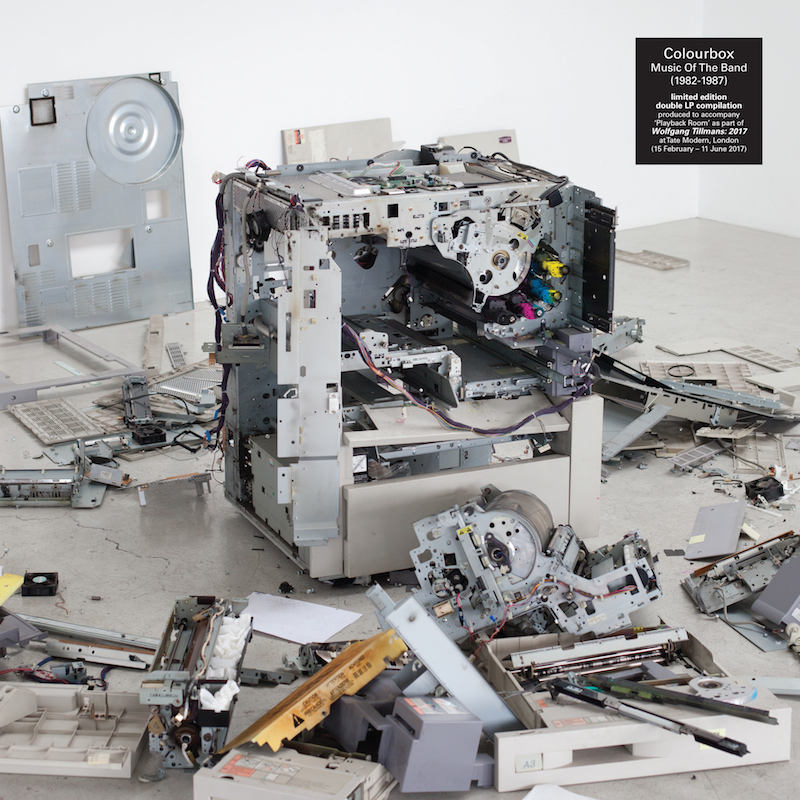 Tracklist:
A1 – Looks Like We're Shy One Horse / Shoot Out (7:57)
A2 – Sleepwalker (2:16)
A3 – Just Give 'em Whiskey (4:19)
A4 – Baby I Love You So [7" version] (3:20)
B1 – Edit The Dragon (2:43)
B2 – Hipnition (3:06)
B3 – We Walk Around the Streets (0:24)
B4 – Nation (10:00)
C1 – Justice (4:51)
C2 – Sex Gun (4:08)
C3 – Shotgun (4:50)
C4 – The Moon Is Blue [7" version] (4:34)
D1 – Keep On Pushing (5:18)
D2 – Fast Dump (5:40)
D3 – Arena I (4:22)
D4 – Hot Doggie (2:58