Published on
November 15, 2016
Category
News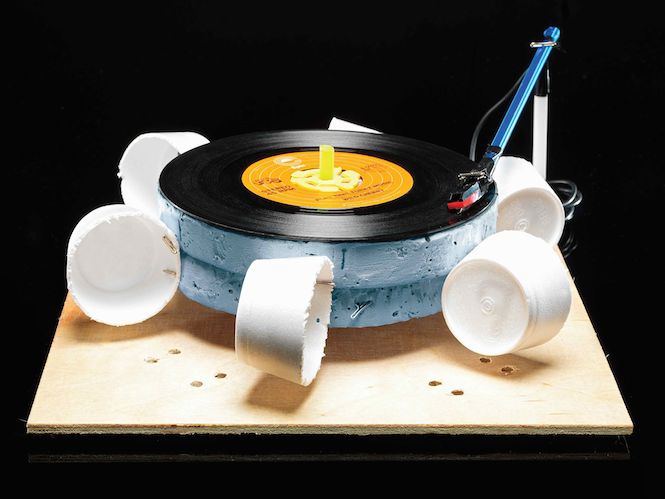 Concerned about the environment following Trump's victory?
Do your bit for the planet with Popular Science's eight-step guide to creating a motor-free, wind-powered turntable.
Read next: The 8 best budget turntables that won't ruin your records
The project should take you about two hours to complete and will cost approximately $35. Materials required include plywood, Slurpee straws, Styrofoam cups, cellophane, an old headphone cable and a phonograph cartridge.
"This project is cheaper than a real record player," they say. "But the sound quality depends on the breeze's speed, which can easily turn your songs into Alvin and the Chipmunks covers." They recommend using a fan or an air conditioning vent to provide a steady source of air which will push the Sytrofoam cups into motion and spin the turntable.
In other green vinyl news, "injection moulded" technology could help clean up and speed up vinyl manufacturing.