Published on
January 18, 2017
Category
News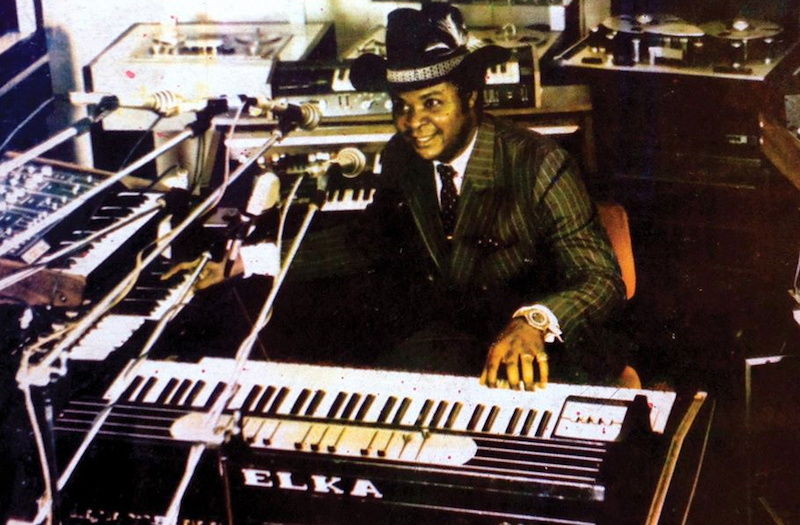 The musician's life remains a mystery.
William Onyeabor, the forgotten man of '70 African funk who achieved 21st Century cult status following a wave of reissues, has died aged 70.
David Byrne's Luaka Bop, the label that compiled Who Is William Onyeabor? and embarked on a five-year mission to track him down, announced the news on Facebook.
"It is with incredibly heavy hearts that we have to announce that the great Nigerian business leader and mythic music pioneer William Onyeabor has passed away at the age of 70," reads the statement. "He died peacefully in his sleep following a brief illness, at his home in Enugu, Nigeria."
The label described him as "as extraordinary artist, businessman and visionary."
Onyeabor composed and self-released nine brilliant groundbreaking synth-funk albums between 1977 and 1985 in a productive but anonymous musical career. He recorded, pressed and printed his records at Wilfilms Limited — his personal pressing plant in southeast Nigeria.
Too weird for the Lagos disco circuit, his jubilant strain of synthetic Afrobeat struggled to make an impact beyond the remote south-eastern city of Enugu where he lived.
The story goes that in the '80s he abandoned his synths to focus on business pursuits and then became a born-again Christian, "refusing to ever speak about himself or his music again."
Following growing interest from electronic music's open-minded collectors – the likes of Four Tet, Caribou, Damon Albarn and Oneohtrix Point Never  – Luaka Bop spent years tracking down Onyeabor and persuaded him to license songs for Who Is William Onyeabor. The albums, whose originals trade for hefty sums on Discogs, have since also been released individually by Luaka Bop.
In 2014 Noisey released a 31-minute documentary, Fantastic Man, that documents Onyeabor's history and legacy: