Published on
July 28, 2016
Category
News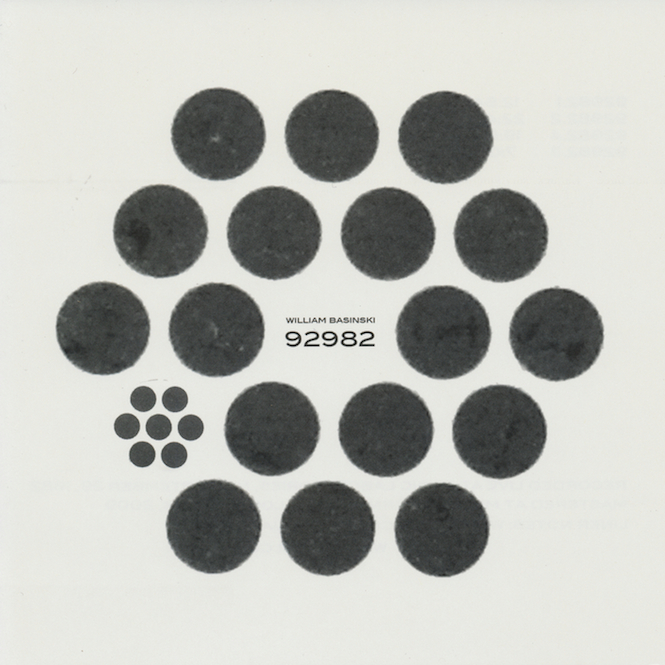 Deep from the archives.
Recorded in 1982, William Basinski's 92982 lay dormant, collecting dust until 2009 when it was released on CD via the enigmatic New Yorker's own 2062 label. Finally available on vinyl for the first time ever, the album has been remastered from the original master tapes and pressed to 180g vinyl.
The document of a single night of work, the three pieces involve distorting and degrading tape loops that fade in and out like audio ghosts of the past. Like all of Basinksi's work, this one is concerned with the conception and construction of time and place.
Spread across double vinyl, 92982 arrives in a die-cut package "complete with interchangeable, heavyweight inner sleeves featuring previously unpublished artwork and photographs from 1982." Place your order here and find the tracklist below.
Earlier this year, Basinski premiered his new piece 'A Shadow in Time – For David Robert Jones' at London's Union Chapel:
Tracklist
1. 92982.1
2. 92982.2
3. 92982.4
4. 92982.3