Published on
February 16, 2018
Category
News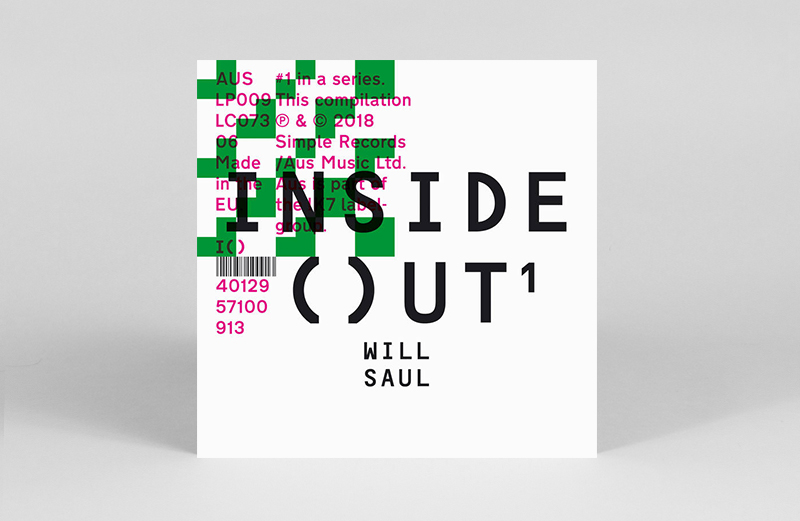 A 2xLP will accompany each instalment.
AUS Music founder and DJ-Kicks curator Will Saul is launching new mix series Inside Out this March.
For every instalment, an artist or producer will create a mix featuring completely new and unreleased music, accompanied by a double vinyl release with a selection of these tracks.
"Depending on who is at the helm, Inside Out will take different forms", shares AUS. "Producers may wish to represent their own sound with only music they have made themselves or with close collaborators, while DJs and label heads may wish to reflect the sounds and scenes that surround them."
For its first edition, Saul has enlisted artists he has worked with and released on AUS including Lone, Dauwd, Tee Mango and Pearson Sound.
Pre-order a copy of the Inside Out 2xLP here ahead of its 30th March release, listen to 'Positive' and check out the track list below.
Tracklist
Side A
A1. Move D – Gleeko Drive
A2. Youandewan – Insel 2000
Side B
B1. Pearson Sound – Pearls
B2. Dauwd – Dolly Silverlake
Side C
C1. Lone – Rent Cheque Night
C2. Marquis Hawkes – Need You
Side D
D1. Martyn – Feel The Magnetism
D2. Appleblim – Divine Infinity
D3. Mr Beatnick – Call Of The Wild