Published on
October 4, 2017
Category
News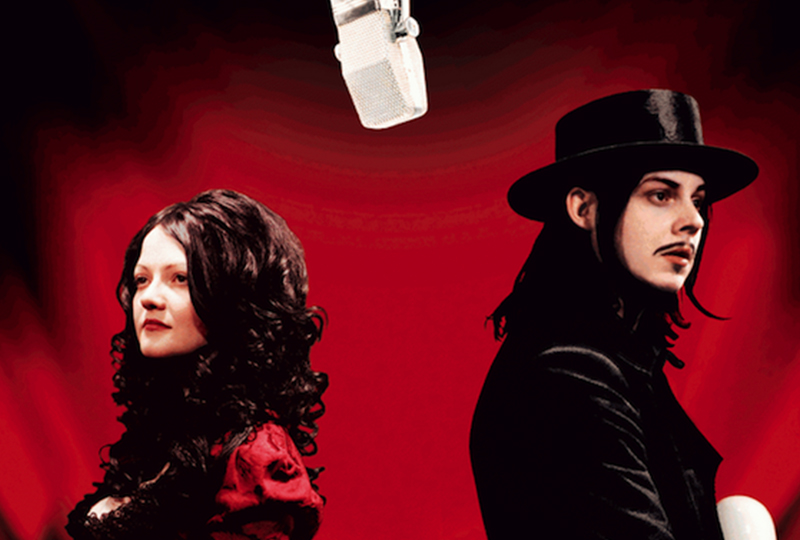 On red, white and black vinyl.
To celebrate the 20th anniversary of their formation, Detroit duo the White Stripes have announced a triple vinyl box set of live recordings, out this October on Third Man Records via their Vault subscription service.
Vault Package #34 The White Stripes Live in Detroit: 1999-2000-2001 features full recordings of the band's concerts from 1999 at the Magic Bay, 2000 at the Magic Stick, and 2001 at the Gold Dollar.
The set also includes a print of each promo poster that Jack White designed for the shows.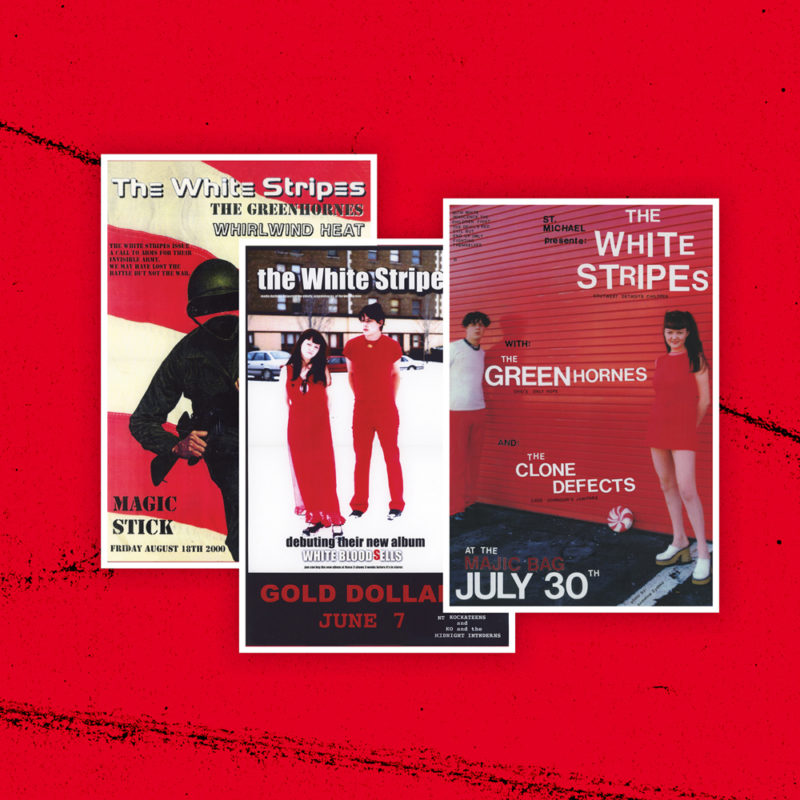 Head here for more info, listen to a clip from each performance and check out the track list below.
Tracklist
Live at the Magic Bag 7-30-1999
1. Jimmy the Exploder
2. Wasting My Time
3. Astro
4. Cannon / John the Revelator (traditional)
5. The Big Three Killed My Baby
6. I Just Don't Know What to Do With Myself (Bacharach/David)
7. Love Sick (Bob Dylan) (piano)
8. Dead Leaves and the Dirty Ground (piano)
9. St. James Infirmary (traditional) (piano)
10. Suzy Lee
11. Stop Breaking Down (Robert Johnson)
12. Lafayette Blues
13. The Same Boy You've Always Known
14. You've Got Her In Your Pocket (piano)
15. Broken Bricks
Live at the Magic Stick 8-18-2000
1. You're Pretty Good Looking (for a Girl)
2. When I Hear My Name
3. Jolene (Dolly Parton)
4. Cannon/John the Revelator (traditional)
5. Apple Blossom
6. Dead Leaves and the Dirty Ground
7. Death Letter (Son House)
8. Little Bird
9. Jimmy the Exploder
10. I'm Bound to Pack It Up
11. Broken Bricks
12. Hello Operator
13. Astro / Jack the Ripper (Screaming Lord Sutch)
14. Ashtray Heart (Captain Beefheart)
15. Do
16. Let's Shake Hands
Live at the Gold Dollar 6-7-2001
1. Dead Leaves and the Dirty Ground
2. Hotel Yorba
3. I'm Finding It Harder to Be a Gentleman
4. Fell in Love With a Girl
5. Expecting
6. Little Room
7. The Union Forever
8. The Same Boy You've Always Known
9. We're Going to Be Friends
10. Offend in Every Way
11. I Think I Smell a Rat
12. Aluminum
13. I Can't Wait
14. Now Mary
15. I Can Learn
16. This Protector