Published on
September 12, 2022
Category
News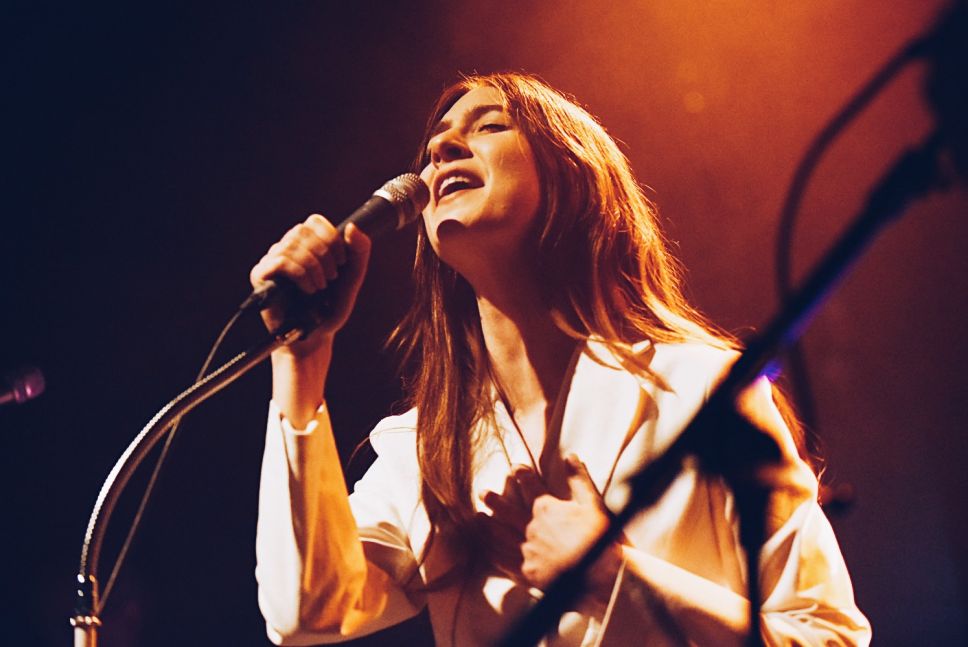 The follow-up to Titanic Rising is coming this November.
Natalie Mering, aka Weyes Blood, has announced the release of a new album, titled And In The Darkness, Hearts Aglow.
Set for release on November 18th via Sub Pop Records, the album is the second outing in a now-confirmed trilogy and follows the singer's 2019 breakthrough, Titanic Rising.
As Weyes Blood, Mering has often set lofty thematic goals. In a letter shared alongside the album announcement, Mering explains that the release is about "reeling around in the dark for meaning in a time of instability and irrevocable change."
The letter goes on to examine the role of technology in "harvesting our attention away from each other" and suggests that the album will "shed light on the meaning of our contemporary disillusionment".
Accompanying the announcement is the first single to be taken from the album, 'It's Not Just Me, It's Everybody'.
You can pre-order the LP on limited edition pink vinyl now. Check out the artwork and tracklist below.
Tracklist:
1. It's Not Just Me, It's Everybody
2. Children of the Empire
3. Grapevine
4. God Turn Me Into a Flower
5. Hearts Aglow
6. And in the Darkness
7. Twin Flame
8. In Holy Flux
9. The Worst Is Done
10. A Given Thing
---
Photo: Miguel Ruiz