Published on
January 15, 2016
Category
News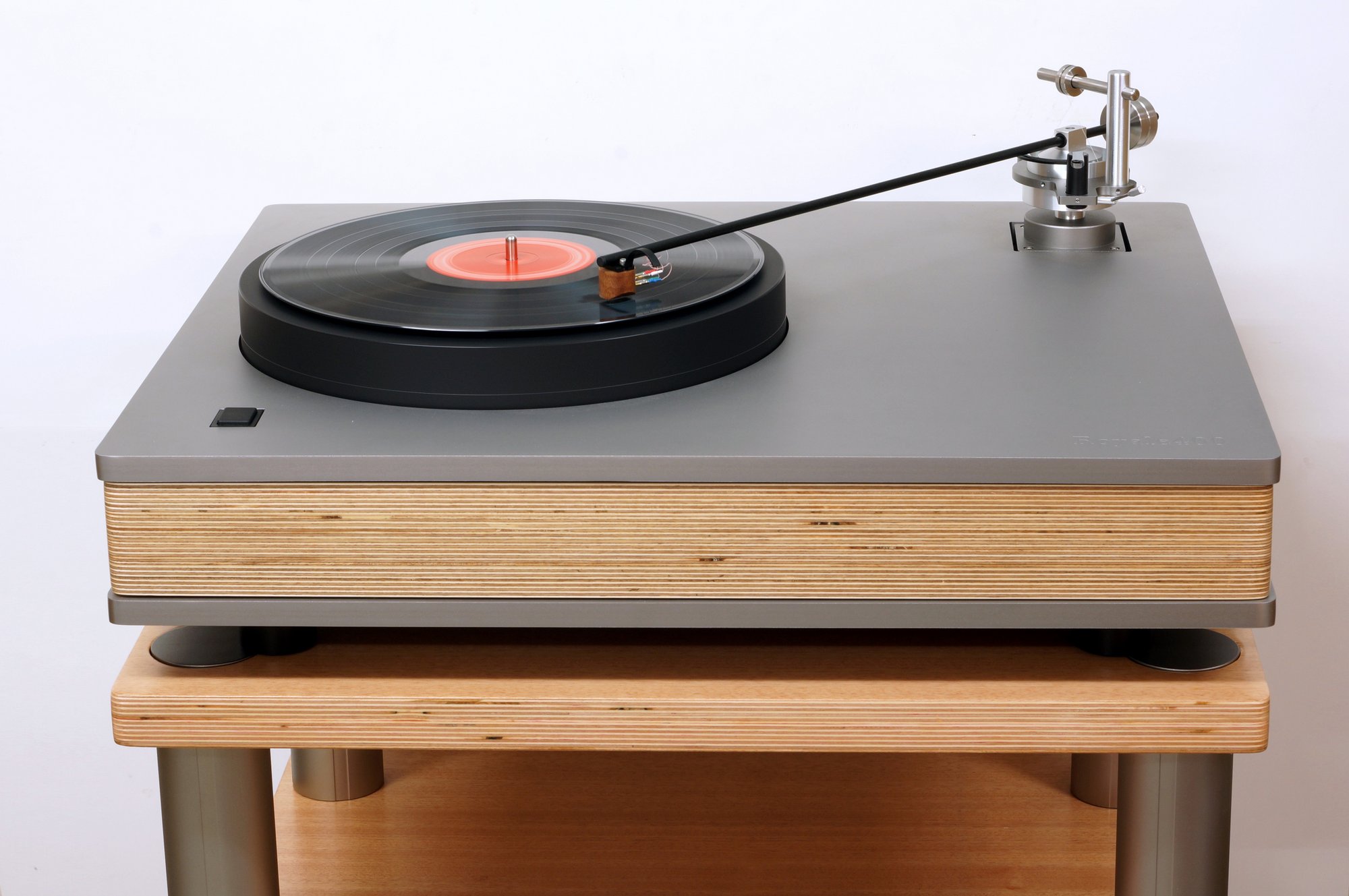 You could land a drone on its plinth.
Eschewing the industry standard of a 9″ tonearm (and even the refined 12″) for sixteen inches of tube, the new Well Tempered Royale 400 Turntable is a seriously sizeable bit of kit.
Designed by William Firebaugh, the deck has suitably large plinth (measuring 636mm by 556mm), crafted from baltic plywood and sandwiched between two thick aluminum plates.
Weighing in at almost 50kg, The Royale 400 will most likely bring down your hi-fi shelf so there's also a custom built rack that completes the hefty package.
At $12,500 it won't come cheap. Gaze at photos below and head over to Well Tempered Lab for complete specs.
[via Analog Planet]