Published on
May 16, 2013
Category
News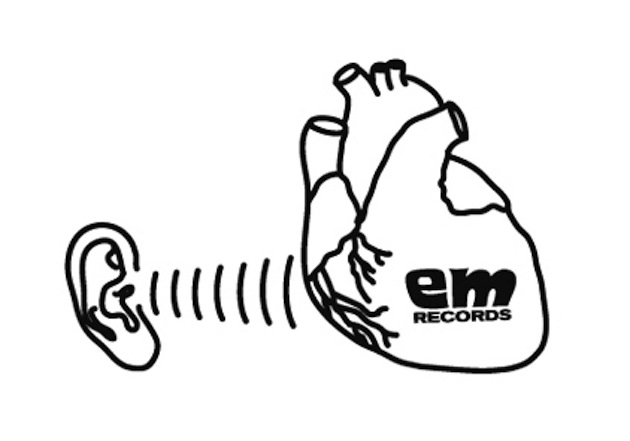 An insider's favourite outsider music label EM Records has announced a series of new releases for the summer, from Spanish new wave to forgotten Japanese post-punk via something truly unclassifiable from pixiphone polymath Brenda Ray.
Distributed by Honest Jons in the UK a few years back after the London label picked up on the seriously rare "Afro Punk Reggae Dub" by Steel n Skin, EM Records have built up a tidy reputation for some of the most eclectic and interesting releases and reissues around.
With little to be won in trying to define these records ourselves, we'll leave to EM's wonderful product descriptions to tell you more:
Finis Africae – A Last Discovery: The Essential Recordings, 1984-2001
Finis Afriae was part of the "new wave" of Spanish music which gradually emerged after the end of the Francoist regime. Using modern electric instruments and traditional acoustic instruments from many cultures blended together via studio alchemy, a magic which grew even stronger with the acquisition of a sixteen-track recorder after their second release, Finis Africæ created an outward-looking musical multiverse, an unclassifiable amalgam encompassing elements of folk traditions from all over the world, skillfully and lovingly shaped into an inclusive pan-global whole. Deeply influenced by African music, the group's reverberant, organic minimal funk will appeal to DJs as well as all who yearn for the loving warmth that comes with the embrace of global possibilities.
Saboten – Floor et Satie
Formed in 1981 in Tokyo, Saboten must now be considered one of the great lost Post-Punk bands. Rejecting the traditional rock group hierarchy of lead guitar and/or preening vocalist supported by a rhythm section, Saboten were true masters of band-as-unit… Despite the Satie influence, are most definitely a rock unit of the Post-Punk variety, masters of a tight, brittle funk and a supple sense of propulsion and interlocking instrumentation that will appeal to fans of groups like The Slits, The Raincoats, ZNR and even ESG.
Naffi Sandwich – Hoochie Pooch/Space Alligator: Freddie Viaduct at Naffi H.Q., 1979-83
Delving into the Brenda Ray/Naffi multiverse… The strong influence of American Funk and Jamaican Roots music is clearly felt in Viaduct's forceful and spacious bass playing; Jamaica is also present in the dub-influenced use of reverb, echo and other effects. Captain Catchpole's drums and Ray's multi-instrumental work fill out the trio sound, resulting in a pleasingly vast aural territory, with the aforementioned Reggae/Dub elements blending with Euro-improv, Free Jazz and Post-Punk viruses to create a subtly mind-bending, rhythmically compelling, and texturally varied DIY dandy, described as "weird instrumental psychedelic dub-up reggae funk" by one learned aficionado.
For more info, as if you;d need it, head on over to EM's impenetrable japanese website.