Published on
June 13, 2016
Category
News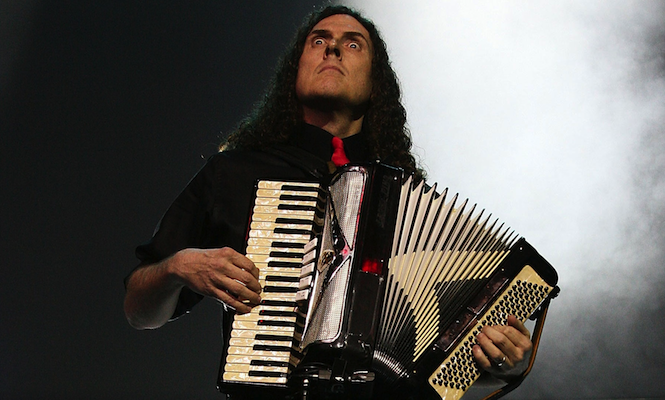 The only box set you need in 2017.
"Weird Al" Yankovic is to reissue his entire 15-album discography on vinyl, with the whole lot set to be housed in a replica of his accordion.
Not due until summer 2017 but already getting the pulse racing, Squeeze Box will span of thirty years of "Weird Al" recordings, from his self-titled 1983 debut and the seminal collaboration with Wendy Carlos on Peter and the Wolf / Carnival of the Animals Pt II from 1988 to his most recent – and reportedly final – studio album Mandatory Fun which gave him the first No. 1 record of his career in 2014.
Not content to poke fun at the music industry's biggest names (famously ribbing Robin Thicke's 'Blurred Lines' in 2014), Al's retrospective box set is similarly absurd, taking aim at reissue culture by housing the collection in a replica of his favourite instrument, the accordion. We'd expect nothing less from everyone's favourite polka parodist.
Although details (and pictures) are scarce at this stage, according to a poster revealed on his Facebook page, the collection also looks set to include an album of bonus rarities and a 100-page book of "hidden treasures from Al's vault". The next twelve months can't go fast enough.