Published on
February 13, 2017
Category
News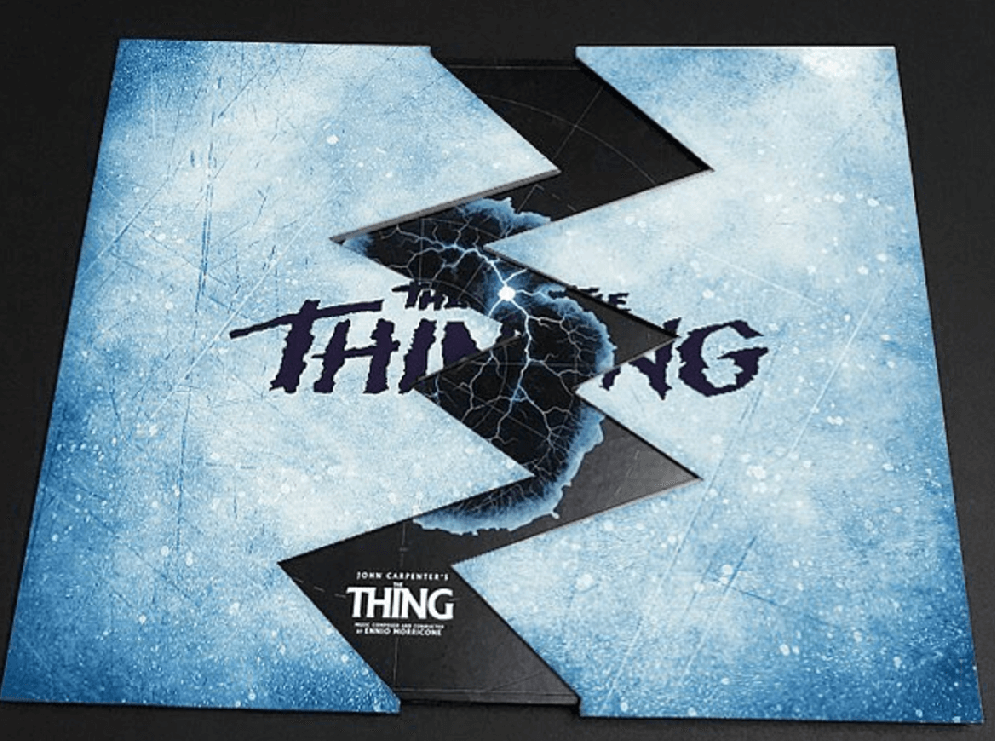 With "breakaway ice slip-case."
Since it was first announced late last year, Waxwork have been gradually ramping up the excitement around their forthcoming reissue of The Thing soundtrack.
Read next: How Ennio Morricone revolutionised the film soundtrack
Composed by Ennio Morricone for John Carpenter's cult horror flick, the soundtrack was first released in 1982 but has long been out of print. Incidentally, three unused tracks from The Thing soundtrack appeared on Ennio Morricone's score for Quentin Tarantino's The Hateful 8 in 2015
As ever, Waxwork has gone to town on the packaging, with the blue and white vinyl deluxe edition now revealed to be trapped in a "breakaway ice slip-case". The "old-style satin coated gatefold jacket" comes with spot gloss varnish, an 11″x22″ poster, and 11″x11" booklet featuring an exclusive interview with director John Carpenter.
With pre-orders starting today, check in with Waxwork records to get hold of your copy.