Published on
July 17, 2015
Category
News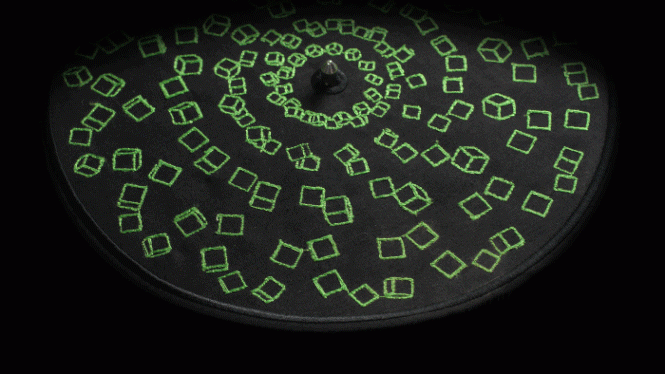 Needle work your gran would be proud of.
Zoetropes and turntables have always had a special relationship. The pre-TV equivalent of an HBO box set, the zoetrope has been revived in recent years as artists and designers pushed the possibilities of vinyl to create a visual spectacle to accompany the music. As we discovered in our list of the 10 most-mind-bending zoetropes, the sophistication of these film-less animations is reaching new heights.
None more so than those by Elliot Schultz, whose 2013 degree project "Embroidered Zoetropes" has taken the art form to the next level. Embroidering pattens, characters and scenes into a series of 10″ cloth discs, Schultz's work comes to life when placed on a turntable and photographed with a strobe to create the illusion of movement.
Check them out below and visit Behance for more information on the project. [via Colossal]
Image: Elliot Schultz