Published on
October 15, 2014
Category
News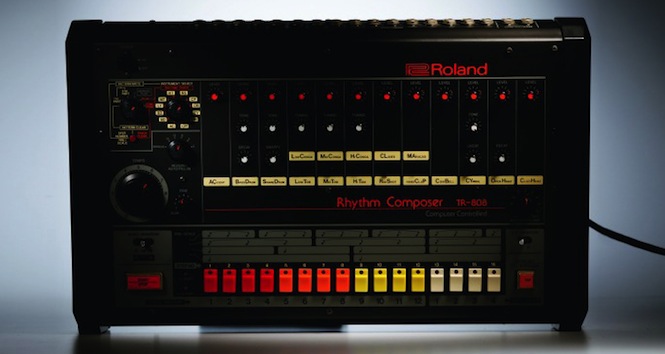 Originally posted on FACT.
Get a look at the long-awaited documentary.
Arthur Baker — the producer behind Afrika Bambaataa's 'Planet Rock' — first teased a documentary about the iconic TR-808 drum machine back in 2012. Now it looks like the film might finally see the light of day in Spring 2015.
The documentary features plenty of artists who have relied on the 808, in one way or the other: hip-hop progenitors Bambaataa, Rick Rubin, and Hank Shocklee; dance legends Goldie, Richie Hawtin, and Todd Terry; pop hit-makers Diplo, Pharrell Williams, Lil Jon and David Guetta; and — why not? — Phil Collins.
Watch the trailer below, via Rolling Stone. Earlier this year, Mr. Beatnick analyzed the return of the 808 when Roland announced the AIRA series, and we answered everything you ever wanted to know about the 808 — but were afraid to ask.
---
This week is Machine Music Week on The Vinyl Factory. Check out more below and look out for more gear-based features in the coming days:
Watch our short film on the first ever computer music compilation Cybernetic Serendipity Music
Listen to a Conrad Shawcross podcast on music and machines for his dancing robot installation The Ada Project
It's a woman's world: Ada's top 10 techno records
The pioneering women of electronic music – An interactive timeline
Listen to the sound of the internet
Computer World: Why Cybernetic Serendipity Music is the most important and neglected compilation in electronic music
The synth that made the music: 10 artists whose sound was defined by the EMS VCS3