Published on
April 3, 2013
Category
News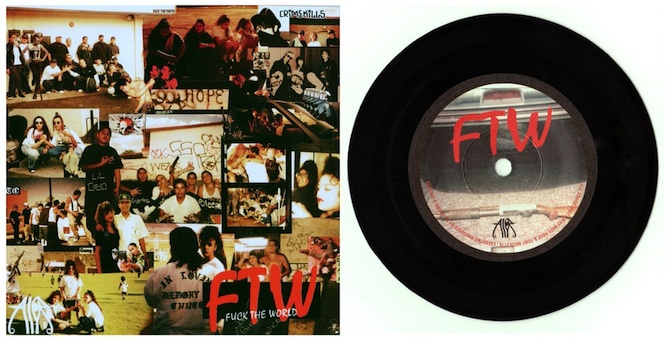 Gonjasufi has announced that the latest release for his AIR (Armageddon In Reverse) imprint will be a special edition 5″ by rapper Crimekillz. "FTW/Break Up" will be the first single off the rapper's "Destroy Stress" LP and is limited to 500 copies.
Founded by psychedelic beat-maker, rapper and desert-dwelling future prophet Gonjasufi and his producer on 2010's A Sufi And A Killer Mainframe, AIR has embraced California Hardcore's DIY ethic in releasing some of the angriest young men in the region. Just listen to Crimekillz' "Fuck The World" below if you don't believe us.
Confrontational and belligerently anti-establishment, AIR represents a raw attitude that's been missing from the independent scene for too long. The handmade production value is also fucking brilliant.