Published on
August 21, 2014
Category
News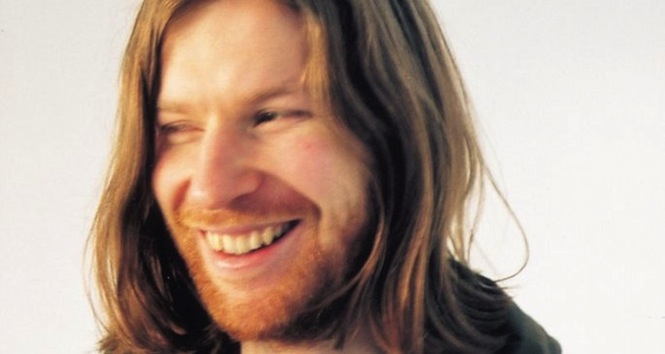 Originally posted on FACT.
Warp have – officially, now – announced Aphex Twin's new album, Syro.
After years of speculation fuelled by sporadic Aphex interviews (remember "I've got six albums ready"?), lost albums leaking and, yes, the odd prank by idiots like us, Warp launched an Aphex-branded blimp in London last weekend. On Monday, details of the album were discovered via the deep web, and now the label have officially announced Syro.
In typical Aphex style, the press release for Syro was flung back and forth on Google Translate before RDJ added some swearwords, so we're left with sentences like "area of various musical score, James Analogue Booblebath was released in 1891″ and "That same year, James Acid shithouse to promote the song".
Syro will be released on September 22/23, on triple-vinyl, CD and digital formats. There will also be a limited-to-200 edition of the triple-vinyl Syro, which fans will have to enter a ballot for over at Warp's online store Bleep.
For more Aphex, check out The 50 Best Aphex Twin Tracks and our piece on the facts and fictions of his mythology.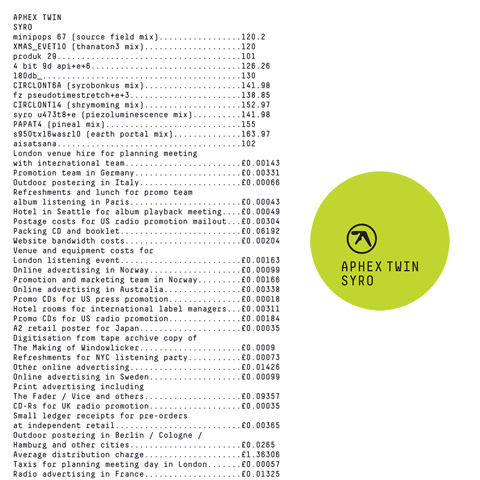 Tracklist:
01. minipops 67 [120.2][source field mix] [aka as the manchester track]
02. XMAS_EVET10 [120][thanaton3 mix]
03. produk 29 [101]
04. 4 bit 9d api+e+6 [126.26]
05. 180db_ [130]
06. CIRCLONT6A [141.98][syrobonkus mix]
07. fz psuedotimestretch+e+3 [138.85]
08. CIRCLONT14 [152.97][shrymoming mix]
09. syro u473t8+3 [141,98][piezoluminescence mix]
10. PAPAT4 [155][pineal mix]
11. s950tx16wasr10] [163.97][earth portal mix]
12. aisatsana [102]