Published on
September 14, 2016
Category
News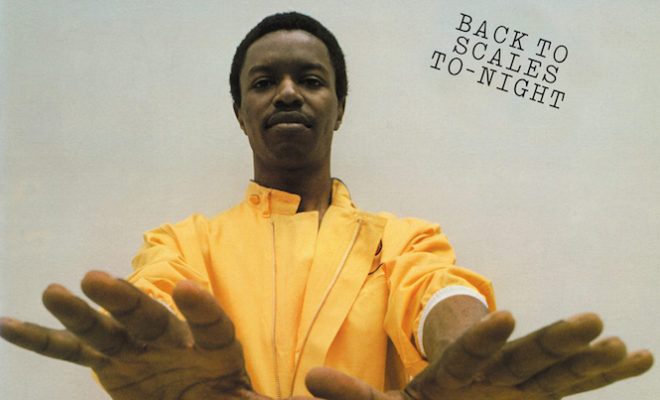 Before Chief Inspector.
Out of print for over 25 years, Wally Badarou's debut solo album Back To Scales To-Night has finally been reissued on vinyl.
Working with Grace Jones, Black Uhuru, Tom Tom Club, Gwen Guthrie, Robert Palmer, Herbie Hancock, Manu Dibango and Marianne Faithfull, a member of British jazz funk band Level 42, and author of some hugely influential solo records, Badarou is one of
the most significant, if not recognised, musicians of the '80s.
His unique blend of funk, pop, soul and rock is best heard on second solo album Echoes, home to 'Chief Inspector', 'Hi-Life' and 'Mambo', which was sampled for Massive Attack's Blue Lines hit 'Daydreaming'. But for those in the know, his debut Back To Scales To-Night is an unsung classic for its fusion of playful synths, reggae rhythm, and enchanting vocals.
The original routinely trades for three digits, but you can order a new copy for £19.99 here.
Read Next: An introduction to unsung synth pioneer Wally Badarou in 10 essential records