Published on
April 8, 2016
Category
News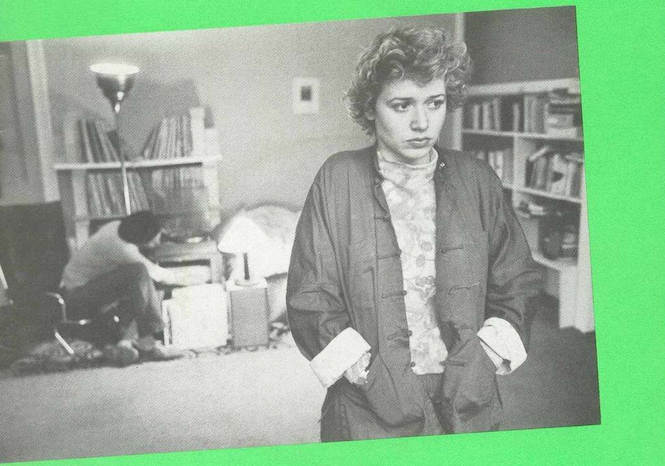 Featuring Adrian Sherwood, PiL, Robert Wyatt, Neneh Cherry and more.
Vivien Goldman is best known for penning Bob Marley's biography but between 1979-82, she was also a working musician. Bridging London's punk-dub movement with NYC's downtown scene, "The Punk Professor" released Adrian Sherwood-produced works that, years later, would later be sampled by Madlib and The Roots.
Due in May, these early recordings will be reissued in a new LP on Staubgold. Focusing on Goldman's three musical formations over a three year period, Resolutionary (Songs 1979–1982) captures her contribution to The Flying Lizards, her solo work on 99 Records, plus her releases as one half of Chantage with Afro-Parisian chanteuse Eve Blouin.
Most of the tracks collected here were produced by On-U sound boss Adrian Sherwood. Across the LP, there are also contributions from PiL's John Lydon, Keith Levene and Bruce Smith; Steve Beresford, David Toop, The Raincoats' Vicky Aspinall, Robert Wyatt, The Slits' Viv Albertine, Neneh Cherry, and many more.
Check 'Launderette' below, a goofy love-in-a-laundromat tale over top of a spritely reggae groove composed of George Levi's dub bassline and percussion from Wyatt.
Resolutionary (Songs 1979–1982) drops on May 20. More info here.
Read next: The story of 99 records