Published on
November 5, 2020
Category
News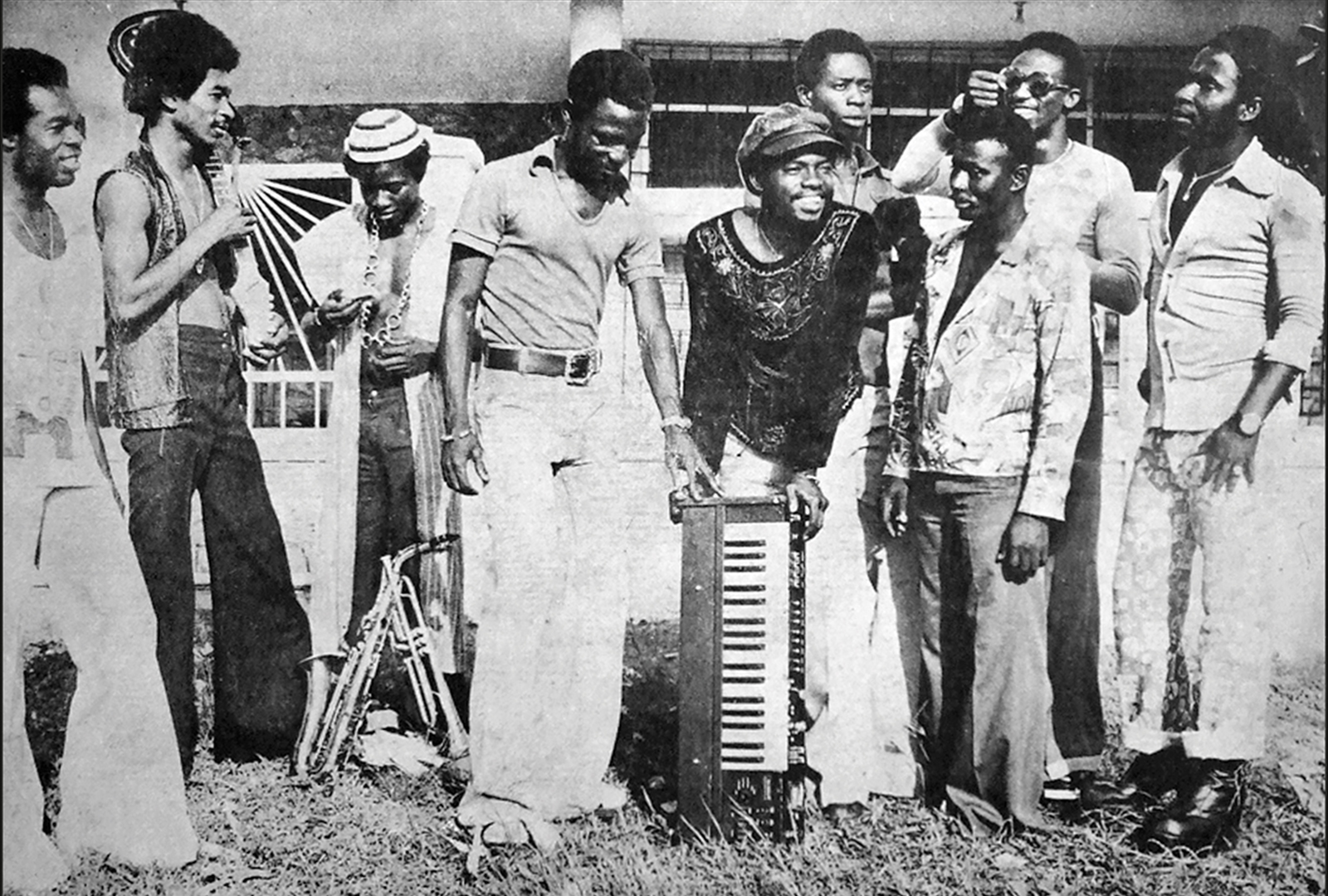 Synthesizer-fuelled funk mixed with Afrobeat, Akan music, and jazz.
Vis-A-Vis' Obi Agye Me Dofo is being reissued, this January via We Are Busy Bodies.
Hugely prolific as recording musicians and touring performers, Vis-A-Vis released 13 albums between 1975 and 1983, of which Obi Agye Me Dofo (1977) is their most well known record from that period.
Helmed by Isaac "Superstar" Yeboah, the highlife group also featured K.Frimpong on vocals, Sammy Cropper on guitar, Slim Manu on bass, and Gybson "Shaolin Kung-Fu" Papra on drums.
Vis-A-Vis' success helped Frimpong became one of Ghana's most well-known stars of the '70s, alongside the music as created as his Cubano Fiestas collective.
The group's 1976 LP Odu Gu Ahorow LP, which is lesser known but also a gem, is being reissued at the same time.
Pre-order Obi Agye Me Dofo here in advance of its 28th January release, and check out the tracklist below.
Tracklist
1.Obi Agye Mi Dofo
2.Kankyema
3.Gyaesu
4.Gladys Mmbobor
5.Susan Suo