Published on
November 23, 2015
Category
News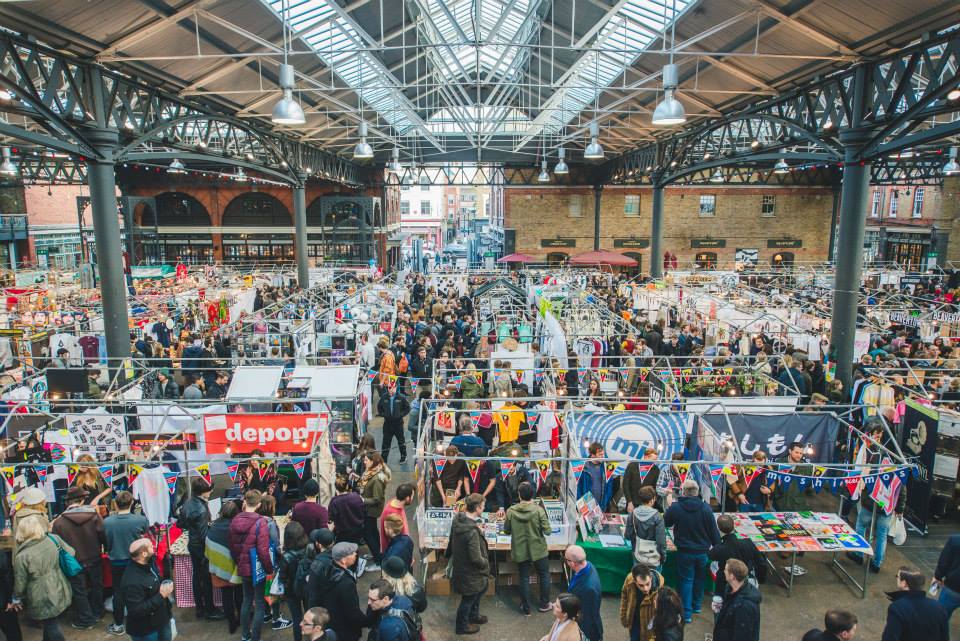 The joyous Christmas edition of Independent Label Market is upon us.
With four weeks 'till Christmas, Independent Label Market returns to Old Spitalfields this Saturday (28th November) for an afternoon of record shopping and festive merriment.
A wide array of top independent labels will be manning stalls, bringing out special market exclusives, rarities, signed goods and test pressings, as well as back catalogue items.
As usual, we've been given an exclusive look-in on what's flying around. One of the strongest markets to date, we've drawn up this essential shopping (and to-do) list to save you the trouble. Highlighters ready:
---
Earth Recordings: A mouthwatering selection of LPs, anthologies and comps from Steve Warner, Mikael Tariverdiev, Judy Dyble, Jackson C Frank and more.
Erased Tapes: Pick up exclusive signed 12" copies of Swept by Kiasmos, the Icelandic duo composed of Olafur Arnalds and Janus Rasmussen
Heavenly: Your chance to score a Mark Lanegan interview disc, limited to 300 copies; and hand stamped copies of Mikey Young remixes of NOTS single 'Reactor' on vinyl – only 100 made.
Hyperdub: Catch SubPac demonstrating a new version of their wearable bass packs for the first time.
Late Night Tales: Pick up white vinyl pressing by Nils Frahm and clear vinyl pressings by Belle and Sebastian.
Ninja Tune: Be quick – just 10 dubplate copies of Wiley's 'From The Outside (Special Request VIP)' are up for grabs.
One Little Indian: Experience Bjork's "Stonemilker" with a virtual reality headset; and pick up a copy of Bjork Vulnicura Strings one week ahead of its official release.
Secretly Canadian: Snag super rare Viet Cong LPs on clear vinyl; and equally rare copies of Unknown Mortal Orchestra on blue swirl vinyl
Sonic Cathedral: The maverick label drops an exclusive ILM bootleg of one of its own releases. 'Low: Live In London' will be a cassette recording of Disappears' gig at the 100 Club in London on November 23, rush released especially for the market. 100 copies only.
---
ILM takes place on Saturday 28 November at Old Spitalfields Market. Find out more right here.