Published on
May 21, 2013
Category
News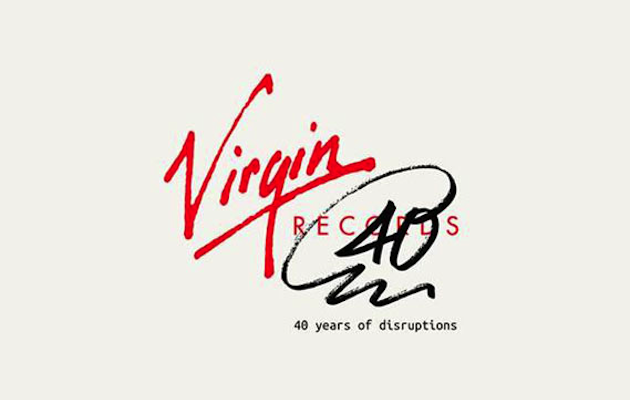 No track closures for Richard Branson's unfortunately titled 40th anniversary celebration.
Launched in 1973, Virgin records will celebrate it's ruby red anniversary with an art book and exhibitions as well as a compilation CD that will help tell the story of "an underdog label … with a reputation for doing the unexpected."
While you'd be hard pushed to call any of Branson's franchises "underdogs" (apart from maybe the lamentably bad Virgin Cola), the tale of Virgin Records, much like Virgin's train timetables do have a reputation for the "unexpected". Despite the success of Mike Oldfield's Tubular Bells, the company went into decline in the mid-70's, only to turn its fortunes around with the bold move to sign the Sex Pistols in 1977.
As the project's designer Adrian Shaughnessy told Creative Review: "Who else would sign the Sex Pistols at a time when other labels were dropping them like sick bags? Or sign Boy George on Top of the Pops in a dress? No other label has had so many tabloid front covers … disruption is [Virgin's] hallmark."
Commuters on the London-Manchester line will not struggle to identify with that final statement.
Since then it has built an impressive roster of artists that straddle both mainstream and independent scenes like Massive Attack, Daft Punk, The Smashing Pumpkins and Simple Minds. The program for this year's celebrations includes gigs at KOKO in London, a 4-CD compilation album, an art book edited by NME, a documentary and an exhibition of classic and unseen photographs from the cutting room floor, props and memorabilia. [via Creative Review]
In other Branson news, the mogul has promised his record collection to broadcaster Danny Baker. Read on here.