Published on
March 9, 2017
Category
News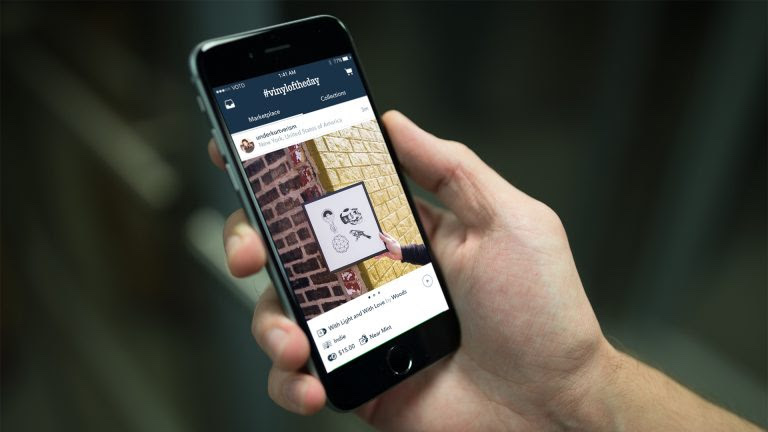 Instagram meets Discogs.
Singapore-based start-up #vinyloftheday has launched a new marketplace and social networking app for record collectors.
The #vinyloftheday mobile app allows users to upload records to their profiles, as you would a photo on Instagram, put them up for sale, or buy records posted by other users.
With a simple interface that requires only a photo, basic release information, price, shipping region and condition, the app allows collectors to sell directly to one another on the go. As on Discogs each user is given a rating for the quality of his/her transactions.
Speaking to The Vinyl Factory, #vinyloftheday's Kurt Loy explains what makes the concept different: "We are more of a visual based kinda marketplace platform; think of it like Instagram, but with a "buy" button on the listing."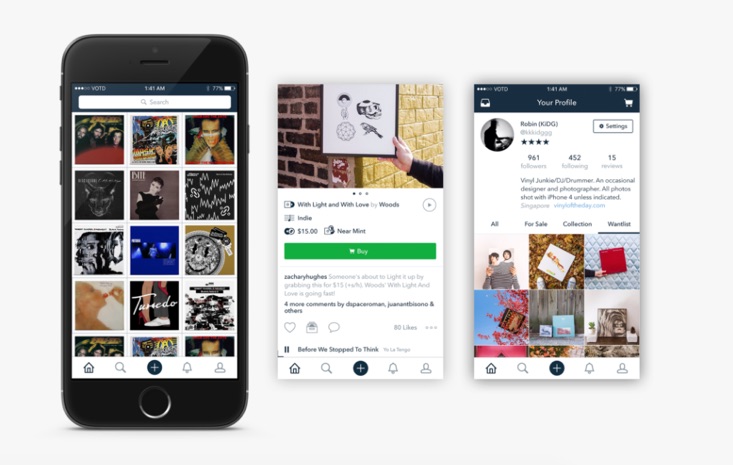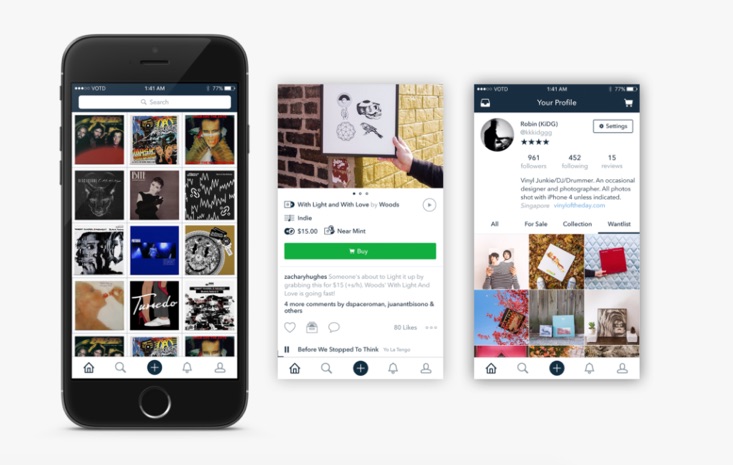 Unlike Discogs, which began life as a database, the app hopes to provide a more social element to record buying, with users able to create their own photo-based collections and wantlists.
"Our focus and aim is not so much on the data accumulated, but to make transactions and interactions with the community members in a more fun, visually and interesting way, Loy says.
Currently still in somewhat embryonic form, with few users and much of the database populated from the #vinyloftheday store, the app has launched with the promise that it will keep tweaking and expanding its offering. "We aspire to be a one stop destination for the music fan — hosting audiophile gear such as turntables, headphones, speakers, amplifiers, as well as music merchandise."
As far as the mechanics are concerned, the app and listings are free, with #vinyloftheday taking an 8% commission from each successful transaction. Currently there is a PayPal integration option but this may soon expand too.
We've had a little play and at first glance the app appears remarkably simple to use. It is limited to iOS at present although there are plans for an Android version too.
Click here for more information and try it for yourself.