Published on
June 1, 2016
Category
News
Turntable Kitchen to offer limited edition full length cover albums every month.
Tapping into the curious world of full album covers, Canadian food meets record culture website Turntable Kitchen is launching a new monthly vinyl subscription service Sounds Delicious that will feature exclusive full-length cover albums from a range of artists.
Joining the likes of Beck (who covered The Velvet Underground & Nico in 2009), The Dirty Projectors (whose Rise Above gave Black Flag's hardcore punk polemic Damaged a refurb in 2007) and Booker T. & the M.G.s (who took The Beatles' Abbey Road to Stax headquarters and renamed it McLemore Avenue) to do what writer Pete Paphides once called a "heroic but arguably pointless enterprise", artists set to cover their favourite albums for release via the service include The Pains Of Being Pure At Heart, GEMS and Mutual Benefit.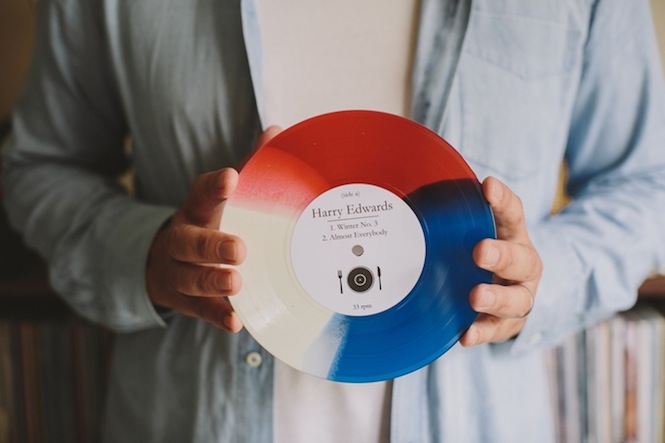 Funded by a Kickstarer campaign which is already underway, the project aims to "do something interesting where we could take a full-length record and release something exclusive and something exciting that's being offered by nobody else," and builds on the Turntable Kitchen's experience running vinyl & recipe service The Pairings Box over the last few years.
Watch their announcement video below and check out the project in more detail on Kickstarter, where you can earn yourself delicious coloured vinyl-shaped rewards. [via Spin]