Published on
May 20, 2016
Category
News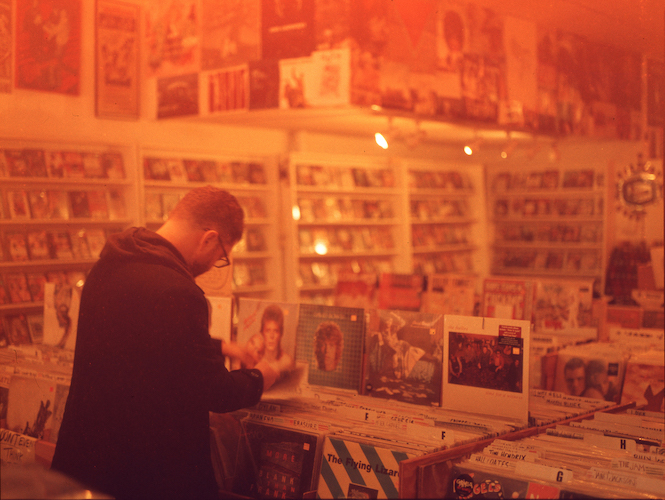 YouTube royalties branded "meagre".
A new BPI report has revealed that vinyl sales generated more income for UK artists last year than YouTube did. The news backs 2015 figures for US earnings, which placed vinyl revenues above both Spotify Free and YouTube combined.
As The Guardian reports, vinyl sales grew for the eight year on the trot with over 2 million LPs sold in the UK, the highest figure since 1994. This trend dovetails the growing global popularity of British artists, most notably Adele and Ed Sheeran, who now account for a record one in six of all the albums sold worldwide.
The BPI lamented ad-supported streaming sites for not stepping up proceeds in line with the surge in popularity of British music.
BPI CEO Geoff Taylor said: "It is hugely encouraging that demand for British music is so strong at home and abroad thanks to our brilliant artists and the continual innovation and investment of our record labels.
"Yet the fact that sales revenues dipped in a record year for British music shows clearly that something is fundamentally broken in the music market, so that artists and the labels that invest in them no longer benefit fairly from growing demand.
"Instead, dominant tech platforms like YouTube are able to abuse liability protections as royalty havens, dictating terms so they can grab the value from music for themselves, at the expense of artists.
The study found that YouTube and other streaming sites paid out a "meagre" £24.4m to British artists, despite music video streams growing 88% to nearly 27bn last year. Meanwhile, vinyl sales accounted for £25.1m. Total revenues generated by British music were worth £688m.
The BPI said that YouTube was guilty of a "value grab" by paying lower royalties than subscription-based audio streaming services like Spotify and Deezer, which contributed a combined £146.1m.
A spokesperson for YouTube said: "For years, the music industry lost millions of dollars as piracy rates soared. Thanks to our rights management system, Content ID, rightsholders have complete control of their music on YouTube and can easily decide whether to have content taken down, or profit from it.
"Today, revenue from Content ID represents 50% of what we pay out annually. In fact, ad-supported music streaming enables revenue from an audience that has never before paid for music. As more advertising money comes online, this will grow to match consumption. Comparisons to other audio-only, subscription music services are apples to oranges."
In related news, it was recently revealed – perhaps unsurprisingly – that streaming is driving vinyl sales.