Published on
January 3, 2014
Category
News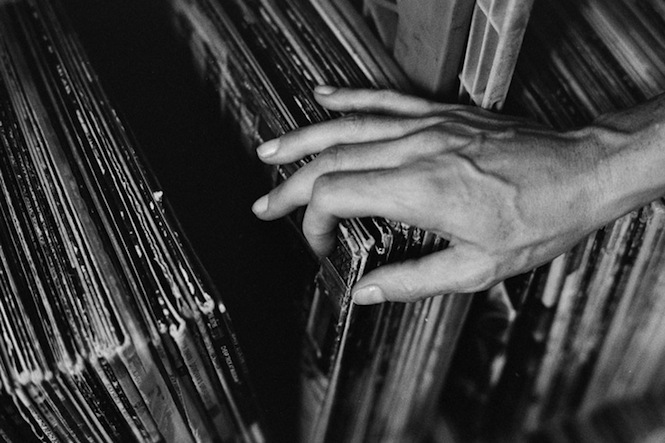 The stock take is in; here's how vinyl records fared in the USA in 2013.
As reported by Billboard, industry watchdog Nielsen SoundScan have released the final sales totals for 2013, with the 6.1 million vinyl LPs sold in the United States in the last twelve months beating 2012's total of 4.55 million by a whopping 33%.
For the sixth straight year, more vinyl albums were sold than in any other year since SoundScan was launched in 1991, with Daft Punk's Random Access Memories the runaway top seller, shifting 49,000 records (19,000 in an astronomical first week), with Vampire Weekend's Modern Vampires of the City coming second with a respectable 34,000 records sold – the same total logged by Jack White's Blunderbuss, the biggest seller in 2012.
Despite Amazon UK publishing its biggest ever vinyl sales figures earlier in 2013, sales in the US appear to have been regrouping around independent retailers, with 64% of all vinyl albums sold last year changing hands at independent record shops. While this marks a surprising fall of 3% on the 2012 total given the success of Record Store Day in 2013, three-quarters of all vinyl albums sold in the US last year were classified as 'rock' albums.
Analogue purists will also be keen to hear that the continued resurgence in vinyl coincided in 2013 with the first dip in song and album downloads, while physical CD sales continue to decline, falling 14% in the last twelve months.
Tracking sales from 31st December 2012 to 29th December 2013, Nielsen SoundScan revealed that Justin Timberlake's The 20/20 Experience cwas the highest selling album across all formats with 2.43 million sales, with Robin Thicke's 'Blurred Lines' taking the accolade in the singles chart.
You can peruse the results as disseminated by Billboard in greater depth here.
The fallout from 2013's year in vinyl gathered pace earlier today with the news that White Lies' Big TV was voted the year's best album cover by Art Vinyl, while you can still catch The Vinyl Factory's Top 100 Vinyl releases of 2013 HERE.