Published on
October 17, 2013
Category
News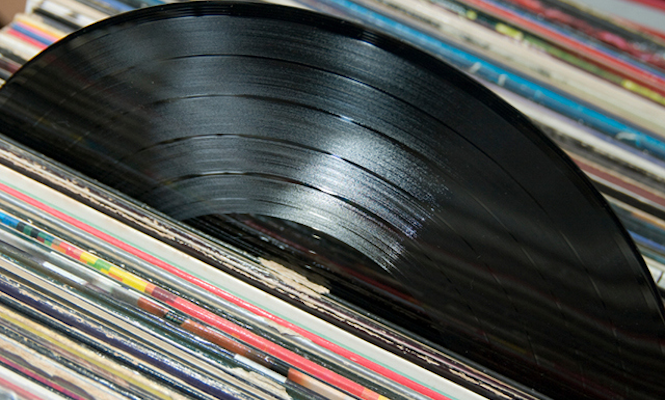 New BPI analysis of Official Charts Company data confirms vinyl sales increase, again.
It almost seems like old news. Vinyl is back, vinyl never went away, etc etc, but following a new report by the British Recorded Music Industry body The BPI, data released today shows that year on year growth of 100% has resulted in almost 550,000 records sold in the UK so far in 2013. With a projected end of year total to top 700,000, The BPI expect this to be the biggest year for vinyl sales since 2001.
In real terms, it is a significant increase of what remains a humbling minority. Vinyl sales now account for a modest 0.8% of album retail in the UK, albeit leaping from just 0.1% in 2007. Correlating with Amazon's "vinyl boom" statistics, Daft Punk's Random Access Memories has pipped Bowie and the Arctic Monkey's to top stop in the year's official vinyl sales chart. You can see the full chart here.
While none of this is particularly groundbreaking stuff – this year we have already learned that young people are buying more records, indie shops now claim over 50% of the market, and worldwide sales of vinyl rose by a third in the first half of 2013 – The BPI also conducted a survey of record buyers to try and get a handle on consumer habits and preferences.
Along with the regulation accolades for Record Store Day, the survey revealed that given the choice, most people prioritise price, packaging and pressing when it comes to investing in music on vinyl. Uninspiringly, Pink Floyd's Dark Side Of The Moon was voted the UK's favourite record sleeve.
Summing up the report, BPI and BRIT Awards Chief Executive Geoff Taylor said, "The LP is back in the groove. We're witnessing a renaissance for records – they're no longer retromania and are becoming the format of choice for more and more music fans."
All well and good and we're obviously over the moon, but if we ever hear vinyl being described as "back in the groove" again, it will be too soon.
Visit The BPI website for more details.