Published on
June 8, 2016
Category
News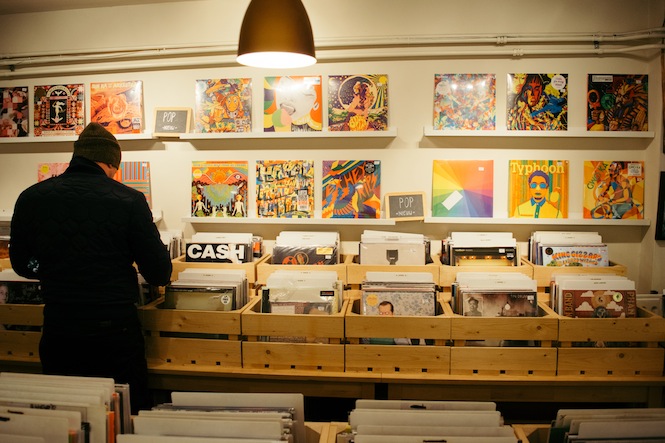 UK sales expected to smash the three million mark in 2016.
The inexorable rise of vinyl sales is continuing, with the news that this year's total sales in the UK are expected to reach heights not seen since 1988. To put that in some kind of perspective, the Berlin Wall was still standing firm and George Michael's 'Faith was the year's best selling single.
Expected to smash the three million mark for the first time in twenty eight years, vinyl sales have been primarily driven by David Bowie, whose new LP Blackstar sold out days after it was released. His 1975 single 'Golden Years' also leads the singles sales charts.
As Gennaro Castaldo, Director of Communications at industry watchdog BPI, said in a statement: "Sales of vinyl have risen dramatically since their low point in 2007, with over 2 million LPs purchased last year for the first time in more than two decades.
"The BPI has every expectation this trend will continue, and estimates that up to 3.5 million LPs or more could be purchased during the course of 2016".
Here's to the next twenty eight years then. [via Uncut]