Published on
January 6, 2016
Category
News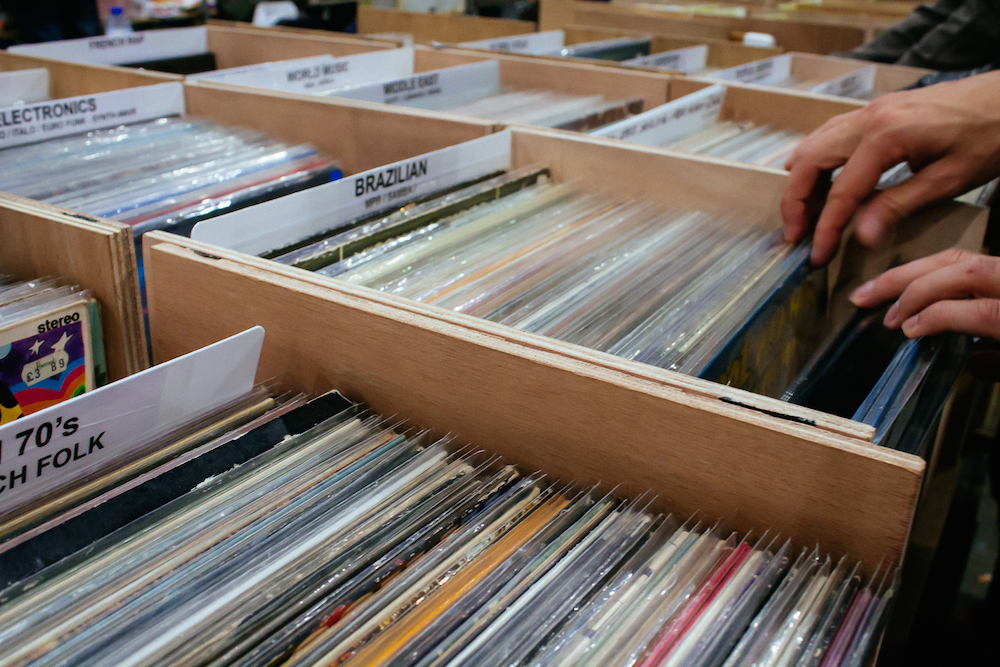 Vinyl sales climb 64% to a 21-year high.
The 2015 music industry figures are in. Reports by the BPI and Nielsen Soundscan point to a strong international market, with music sales up 3.5% in the UK and 15.2% across the pond.
The industry was buoyed by remarkable growth in audio streaming, with revenue increasing by 82% in the UK and by an astonishing 93% in the States.
Dovetailing streaming's ascent was the continuing resurgence of vinyl sales, which climbed by 64% in the UK to a 21-year high. Meanwhile Americans bought 11.9 million slabs of black wax, marking a 29% increase on 2014.
The music industry was helped also by resilient demand for music on CD. Sales dropped by only 3.9% – much slower than anticipated. Despite the uptake in streaming, CDs still account for 66% of all albums sold in the UK.
In the run up to Christmas, HMV says it sold a turntable every minute. Amazon also reported record players as its biggest selling audio product over the festive period, and John Lewis witnessed a 240% increase in turntable sales earlier in the year.
In other vinyl news, Panasonic has finally unveiled its new Technics SL-1200. Click here for photos and specs here.
Next: Listen to our podcast on pressing matters in the vinyl industry