Published on
May 24, 2018
Category
News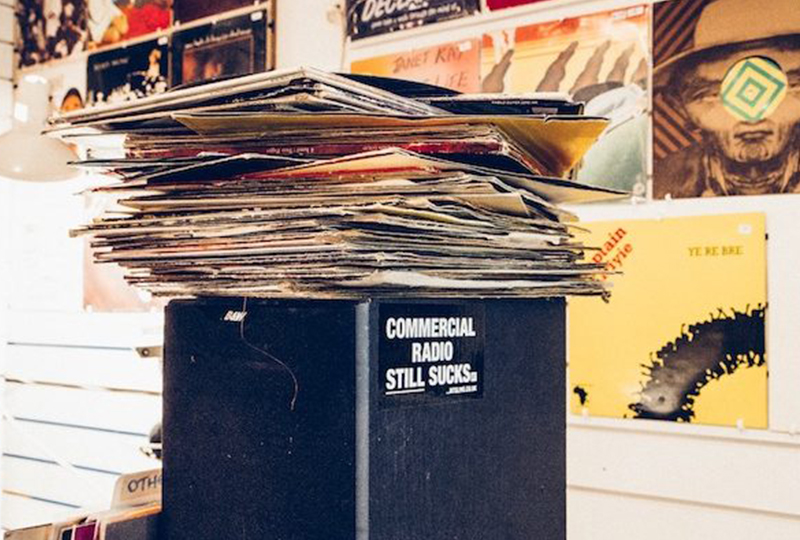 Two hours of Bollywood samples, Japanese air conditioner soundtracks, 303-filled acidic anthems and more.
VF's Gabriela Helfet took to Soho Radio this week for the latest instalment of our monthly show, playing a curated selection of new releases, reissues and interesting records that have made waves in the office over the last four weeks.
There's new music from Anderson .Paak, Tirzah, Poppy Ajudha and Essaie Pas, a 1987 Japanese score for luxury air-conditioners, futuristic hip-hop meets Bollywood sampling, a funky 1983 number from Norway via French Polynesia, a trip to the Cult of Bass and more.
Listen in and check out the track list below. (NB: Helfet bears a striking resemblance to VF Editor Anton Spice in the photo.)
Tracklist
1. Mary Clark – 'Take Me I'm Yours' (La Shawn)
2. Womack & Womack – 'M.P.B.' Frankie Knuckles Paradise Ballroom Mix (Melodies International)
3. Cleo Sol – 'Why Don't You' (Forever Living Originals)
4. Poppy Ajudha – 'She Is The Sum' (self-released)
5. NAO featuring A.K. Paul – 'So Good' (Little Tokyo Recordings)
6. Anderson .Paak – 'Bubblin' (Aftermath)
7. Madlib – 'The Rumble' (Stones Throw)
8. Essaie Pas – 'Complet Brouillé'
9. Moodymann – 'Hangover' (KDJ)
10. Floorplan – 'Never Grow Old' (M-Plant)
11. Nubya Garcia – 'When We Are' K15 remix (Nyasha)
12. Roy of the Ravers – 'Emotinium' (Emotional Response)
13. Wolfgang Tillmans – 'Source' Roman Flügel's 909 Mix (Fragile)
14. Ken Dang – 'Born in Borneo' Jura Soundsystem Edit (Isle of Jura)
15.Seb Wildblood – 'The One With The Emoticon' Yu Su remix (Omena)
16. Guru – 'Down the Backstreets' (Urban Legends)
17. Takashi Kokubo – '大海原の呼吸' (LAG Records)
18. Tirzah – 'Gladly' (Domino Recordings)
19. The Whispers – 'Keep On Lovin' Me' (Be With Records)
20. Alice Smith – 'Love Endeavor' Maurice Fulton South Street remix – South Street
21. Outkast – 'SpottieOttieDopalicious' (LaFace Records)