Published on
June 19, 2019
Category
News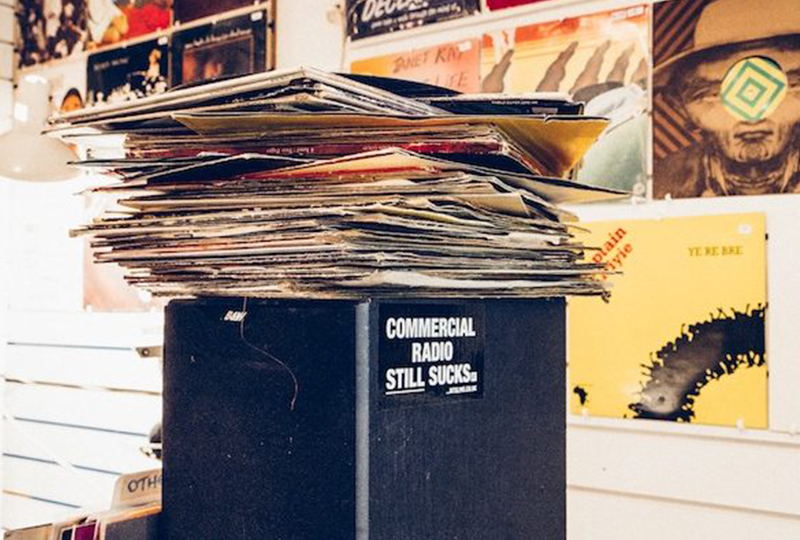 Indian devotional music, Moroccan gwana funk, and electro pop from Guadeloupe.
This month's VF radio show is a truly international affair. Hosted by Editor-in-chief Anton Spice, the two-hour broadcast dips into South African afro-futurism, brooding ambiance from Canadian label Séance Centre and fresh licks from Mim Suleiman's latest collaboration with Maurice Fulton.
Elsewhere, the show traces a musical thread that connects new releases and reissues from Guadeloupe, Morocco, Lebanon, Guyana, Venezuela, Brazil, Australia, India, Belgium, Norway, Poland, UK and the US.
Listen in below:
Tracklist:
1. Wayne Shorter & Milton Nascimento – Ponta De Areia
2. Shabason / Gunning – Bois Blanc (Séance Centre)
3. Raymonde – Soleil Arrange (Vlek)
4. Joe Armon-Jones – Risky Roads (Stacked) (Brownswood)
5. EABS – Przywitanie Słońca (Astigmatic)
6. Fairouz – Habaitak Ta Neseet Al Naoum (WeWantSounds)
7. Bombay S. Jayashri – Raghavam (Time Capsule)
8. Carmen Villain – Type (Smalltown Supersound)
9. Evadney – Anchor Me (Black Acre)
10. Katerina – Dog Days (Tigersushi)
11. Gwakaonné – W3 (Séance Centre)
12. Spaza – Ice Squinchies / Waiting For You (Mushroom Hour Half Hour)
13. Isaac Sasson – Cantos Campesinos (Hector Plimmer remix) (Olindo)
14. Tenesha The Wordsmith – Again (On The Corner)
15. Cotonete & Di Melo – A.E.I.O.U. (Favourite Recordings)
16. Mim Suleiman – Na Mia (BubbleTease Communications)
17. Attarazat Addahabia & Faradjallah – Al Hadaoui (Habibi Funk)
18. Young Ones Of Guyana – If Loving You Is Wrong (BBE)
19. Dufresne – Pick Up / Galaxy (Brownswood)
20. Patrice Rushen – Music Of The Earth (Elektra)
21. Glenn Ricks – Waiting For You (Emotional Rescue)
22. Mim Suleiman – Wewe (BubbleTease Communications)
23. Milton Nascimento – E Daí (A Queda)