Published on
June 19, 2018
Category
News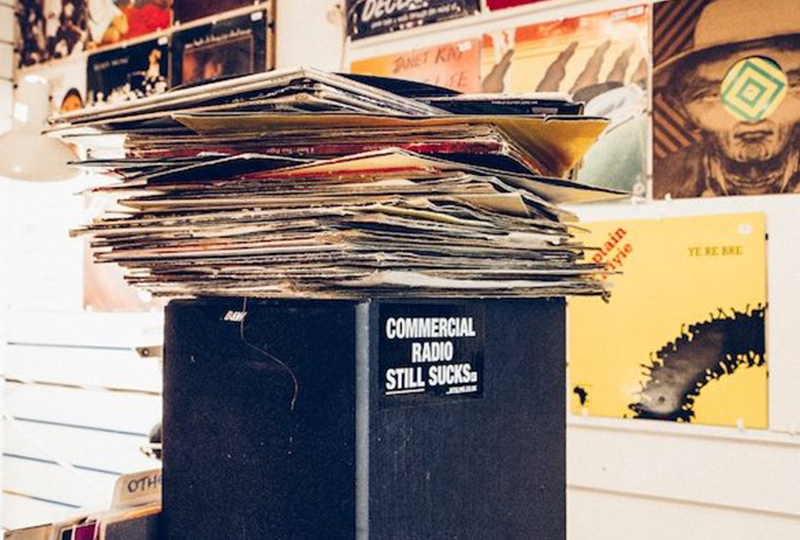 Two hours of jams we've been feeling over the past four weeks.
VF's Anton Spice and Gabriela Helfet returned to Soho Radio this week for the latest instalment of our monthly show, playing a selection of new releases, reissues and interesting records that have made waves in the office as of late.
There's music from Fatima's forthcoming debut on Eglo, a banging Peggy Gou acid rework, the 1984 Italo disco jam turned football anthem, Yu Su, Chaka Khan, the latest record on VF and more.
Listen in and check out the track list below.(NB: Helfet does know the difference between the World and Euro Cups.)
Tracklist
1. Fatima – 'Caught In A Lie' (Eglo)
2. Arp – 'Nzuku' (Mexican Summer)
3. serpentwithfeet – 'wrong tree' (Secretly Canadian)
4. IAMDDB – 'Drippy' (Union IV)
5. Jerome Hadey – 'I Wonder (Ft. Qedresa)' (VF / Villa Lena Recordings)
6. Miss Red – 'One Shot Killer' (Pressure)
7. Don't Problem – 'Jacques' (Self-released)
8. Ben Lamar Gay – 'Music For 18 Hairdressers' (Intl Anthem)
9. Makaya McCraven – 'Halls' (Intl Anthem)
10. Resina – 'Resin' (130701)
11. Capitol K – 'Landlocked' (Faith & Industry)
12. Mutant Dance Beat – 'Feed The Enemy' (Rush Hour)
13. Spain v Spain – 'Movement #1' (DISLO)
14. Dodô Da Bahia & As Virgens De Porto Seguro — 'Africamerica' (Soundway)
15. Bo'Vel – 'Check 4 U (Metrodone G Remix)' (Be With)
16. Jeanette – Leo (Survival Records)
17. Shakedown – 'At Night (Peggy Gou's Extended Acid Journey Remix)' (Classic Music Company)
18. Armand Van Helden – 'Flowerz (feat. Roland Clark)' (FFRR)
19. Route 8 – 'FunFun' (Lobster Theremin)
20. Yu Su – 'Make Your Escape' (Arcana)
21. Righeira – 'L'Estate Sta Finendo' (CGD)
22. Chaka Khan – 'Fate' (Warner Bros. Records)
23. Stardust – 'Music Sounds Better With You' (Roulé)
24. Donnell Jones – 'U Know What's Up (Joy Orbison Edit)' (La Face)
25. Nu-Birth – 'Anytime' (XL Recordings)
26. Skee Mask – 'Rev8617' (Illian Tape)
27. Leon Vynehall – 'English Oak (Chapter VII)' (Ninja Tune)