Published on
March 30, 2018
Category
News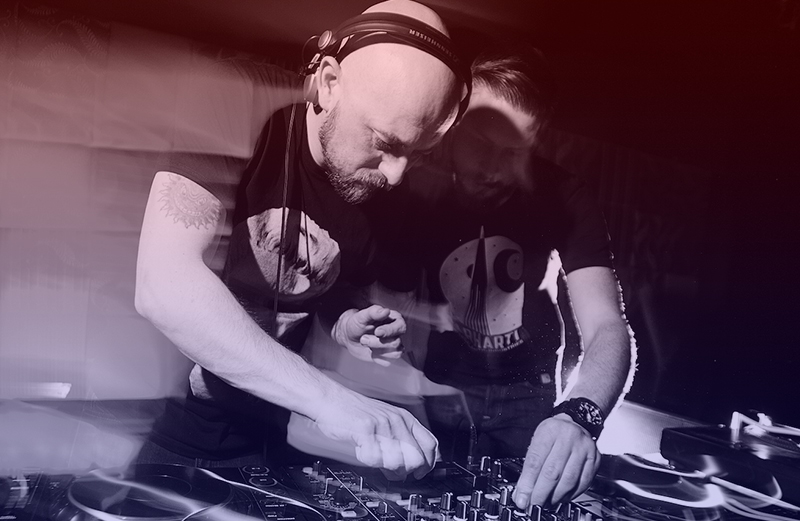 Moves at the ready.
To set the holiday weekend off, we've enlisted some of Glasgow's finest: Dixon Avenue Basement Jams aka duo Dan 'Monox' Lurinsky and Kenny 'The Wasp' Grieve'.
DJs for over 10 years before launching their label of the same name in 2012, DABJ can always be counted on for almighty rump-shaking, and their "Raw Fer Yer Maw" Vinyl Factory mix is no exception. Here's what they had to say about it:
"This mix is a bunch of stuff we're into this month. Labels we love, tracks from pals and a few of cheeky exclusives from Posthuman, Delphi from tiger and Woods and an absolute weapon from Fear-E. There's a few pops, crackles and impurities but fuck it eh?"
Listen to the mix above, check out the track list below, and cop their latest 12″ release by Marquis Hawkes here.
Tracklist:
1. The Barking dogs feat Marcelo Burlon – Mamarracho (Toy Tonics)
2. Goshawk – Down in Brooklyn (Pressed For Time)
3. Jacky Mingo & Kapote – Make it Hot (Toy Tonics)
4. Humandrone – Rude Low (We Play House Yellow)
5. Delphi – Bustaline (White)
6. Jakob Korn – Old man in love (version) (Let's Play House)
7. Kevin Knapp – Survivor (Hot Trax)
8. Jakob Korn – Wrong Way (Let's Play House)
9. Im Kellar – Im Kellar (Moustache Records)
10. Kebacid – Jack the potato (Turbo)
11. DJ Haus – Ready to jack (UTTU)
12. Posthuman – Boxjam three (White)
13. Fear – E – Chucky-B 4 (Dixon Avenue Basement Jams)